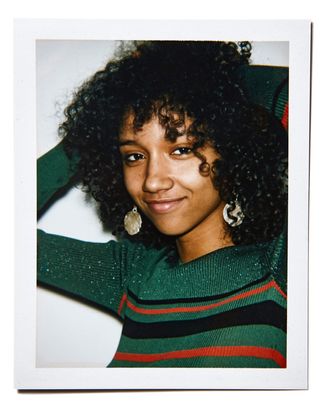 Aiden Curtiss wears a DVF sweater and Simon Miller earrings.
Photo: Lucas Michael
Though she's a mere 19 years old, Aiden Curtiss's runway résumé runs the gamut from luxury heavy hitters like Bottega Veneta and Fendi to cool streetwear shows from Fenty, Off-White, and Public School. As you might guess from her towering six-foot frame, she has a fashion pedigree: Curtiss is the daughter of the late model Katoucha Niane and the designer Nigel Curtiss. When not modeling, Curtiss somehow manages to find the time to produce dubstep — she records under the name Lumacid. Read on for her lightning-round answers to our interview.
If you were a magazine, what magazine would you be? Numéro.
If you could speak to animals, which animals would you want to talk to? Definitely cats and dogs, because they're in our everyday lives and I always wonder what goes through my dog's brain.
Sneakers or slippers? Sneakers.
What piece of clothing/accessory makes you feel most like yourself? My rings.
If you could be outfitted by one designer for the rest of your life, who would it be? Yohji Yamamoto, for sure.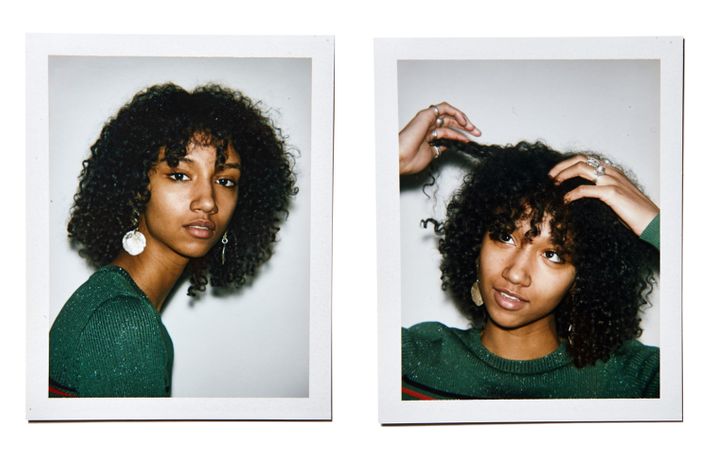 What's something your social-media followers don't know about you? I'm originally from London, but moved to New York when I was 9.
What do you eat for breakfast? Recently: English muffins with butter and ham.
What time is your alarm set for in the morning? 7 a.m.
What was the last website you looked at? Grubhub.com.
Fuck/Marry/Kill? I honestly don't have any celebrities that cross my mind for any of these.
If you had only three things you could eat for the rest of your life what would they be? Yorkshire pudding (with gravy), baked beans (with sausage), and mashed potatoes.
Person you wouldn't mind being trapped in an elevator with? My best friend. We'd turn it into a good time.
If you were a color, what color would you be? Orange or green.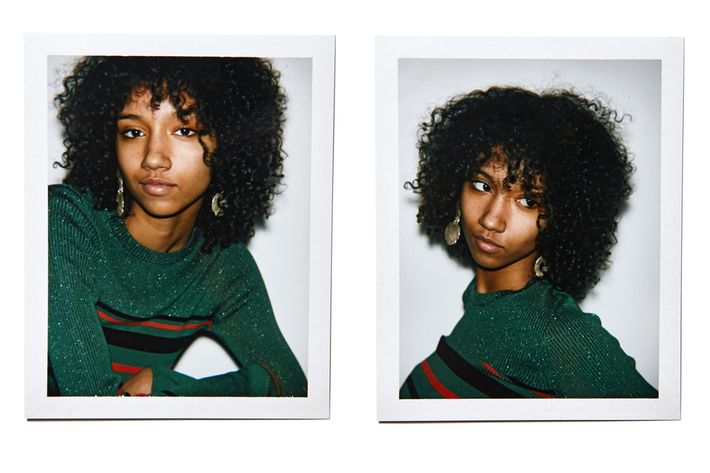 Aiden wears DVF knit pullover, $198 at Diane Von Furstenberg; Simon Miller Valspar earrings, $325 at Simon Miller.