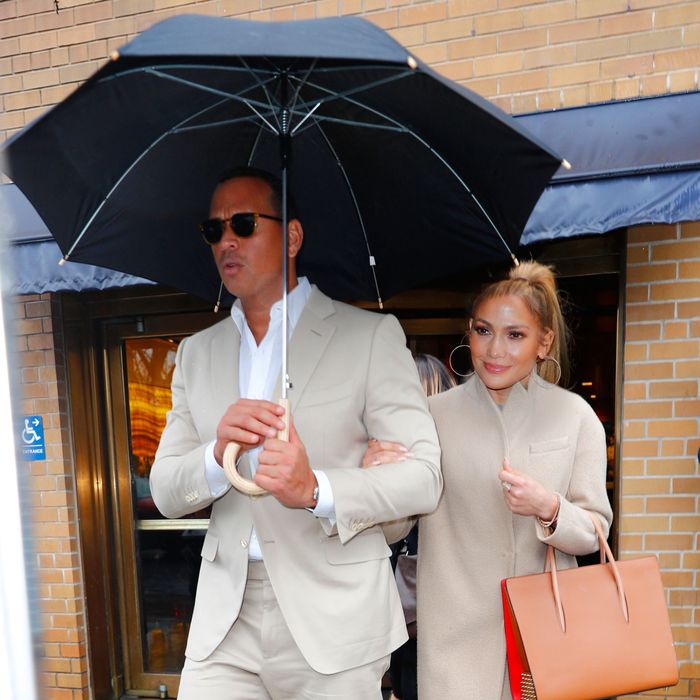 A-Rod and J.Lo might bring back the joint couple nickname.
Photo: Jackson Lee/Splash News
Seems like Alex Rodriguez isn't your typical Jennifer Lopez fan. No, he sees more than her entertainment skills: He sees her business sensibility.
Sure, the woman is a world-famous entertainer, but she's also multi-million-dollar walking brand who's brokered her fair share of business deals (okay, maybe the hoverboards thing wasn't the brightest). Given her overall financial success, perhaps it's no surprise that Rodriguez had J.Lo by his side during his latest business deal. A-Rod apparently "respects J Lo's business acumen and wanted her there," TMZ reports.

So far, Rodriguez and Lopez have been on the fast-track in their relationship. It was only in early March that news spread of the two reportedly dating, and in the short time since they've jetted off to the Bahamas together, had lunch (in public!), and worked off their meals together at the gym. A-Rod even offered up some nice comments about J.Lo on The View.

Guess this explains why Drake doesn't have J.Lo's number anymore?