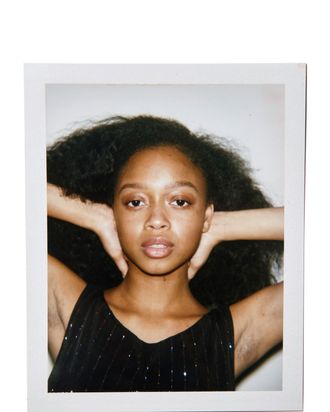 Hamilton wears a Marc Jacobs dress.
Photo: Lucas Michael
Anajah Hamilton is proof that you can thrive in more than one field. She's both a curator — one of several behind Art Hoe Collective, an Instagram platform for artists of color to submit their work — and a singer who is working on an EP that she plans to release later this year. Oh, and she's a full-time college student, too.
Hamilton talked to the Cut about her Gucci obsession and her hidden talent (hint: you might see her break out the Charleston on the dance floor). Read on for her answers to our lightning-round interview.
If you were a magazine, what magazine would you be? i-D. I love their content and the videos they create are so insightful and pleasing to the eyes.

If you could speak to animals, which animals would you want to talk to? Dogs! I love puppies.

Sneakers or slippers? This is a hard one. I would choose sneakers.
What piece of clothing makes you feel most like yourself? Gold rings. I absolutely love how simple they are, and they can really add some glam to your outfit.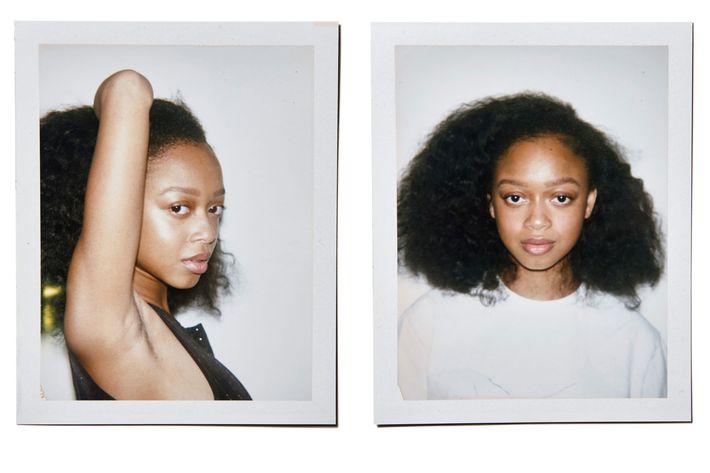 If you could be outfitted by one designer for the rest of your life, who would it be? Gucci. I love, love, love their most recent collection.
What is something your social-media followers don't know about you? I know how to do all the popular dances from the 1920s.
What do you eat for breakfast? I usually eat a sausage, egg, and cheese sandwich on an English muffin and hash browns with some orange juice.
What time is your alarm set for in the morning? 7 a.m.
What was the last website you looked at? YouTube.
Fuck /Marry/Kill? Fuck Keith Powers, marry James Dean, kill any guy that annoys me (lol joking).
If you had only three things you could eat for the rest of your life, what would they be? Chocolate-covered pineapples, Kit Kats, and a Caesar salad with, like, so many croutons.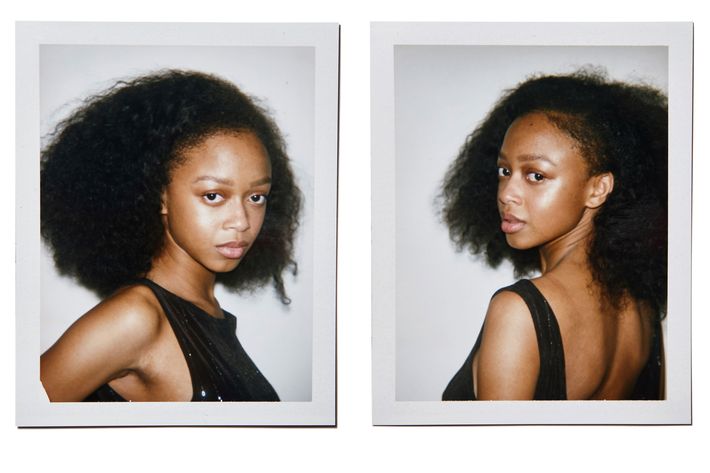 Person you wouldn't mind being trapped in an elevator with? I wouldn't mind being trapped in an elevator with my best friend, Camille, because she's hilarious.
If you could tell Donald Trump ONE thing and make sure he would listen, what would it be? That immigrants, as well as all marginalized people in the U.S., have done more than he can even think of in a day for this country. WE are the real Americans.
If you could be a color, what color would you be? Pale pink.
Marc Jacobs glitter pinstripe dress, $495 at Marcjacobs.com