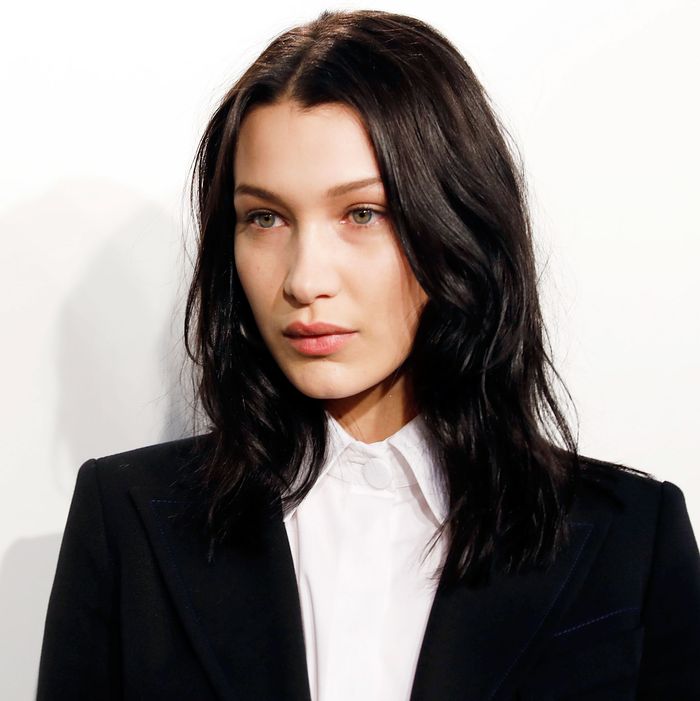 Bella Hadid.
Photo: Tristan Fewings/Getty Images
Bella Hadid has issued an apology of sorts for promoting the Fyre Festival on social media. Since the festival spectacularly imploded Friday, she and other models, such as Kendall Jenner, have faced backlash for hyping the pricey Bahamian getaway.
In her note, Hadid writes:
Even though this was not my project what so ever, nor was I informed about the production or process of the festival in any shape or form, I do know that it has always been out of great intent and they truly wanted all of us to have the time of our lives. I initially trusted this would be an amazing & memorable experience for all of us, which is why I agreed to do one promotion … not knowing about the disaster that was to come … I feel so sorry and badly because this is something I couldn't stand by, although of course if I would have known about the outcome, you would have all known too.
"Page Six" reported a rumor that famous folks were told to stay home ahead of time. Hadid was spotted at a pool in Miami over the weekend by TMZ. Meanwhile, Jenner responded to the controversy by posing on Instagram in thigh-high boots and a fedora.
The Fyre Festival organizers have also issued a formal apology.

Here's what the Fyre Festival was supposed to look like.