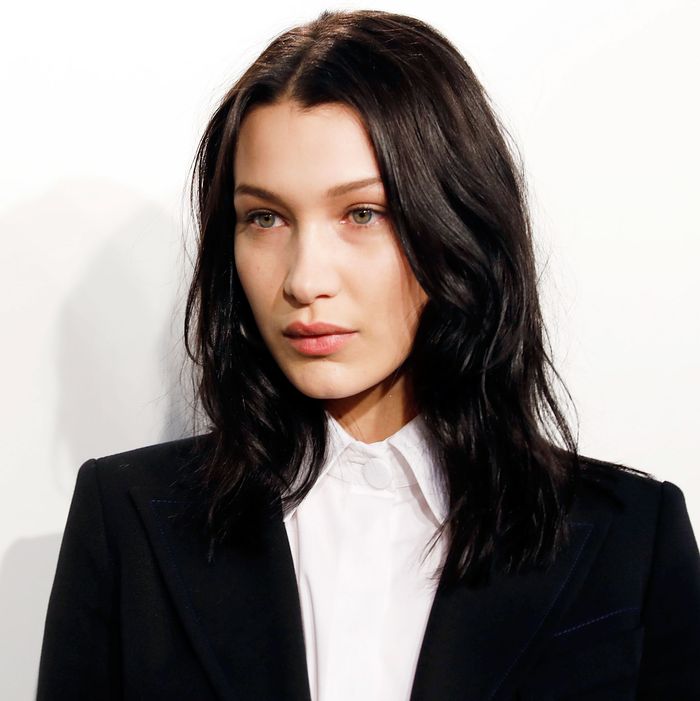 Bella Hadid.
Photo: Tristan Fewings/Getty Images
Bella Hadid opened up about her Muslim faith and her father's experience as a refugee to the U.S. in a new interview with Porter magazine.
The supermodel and her older sister Gigi (who, of course, is also a supermodel) are the children of Yolanda (of the Real Housewives of Beverly Hills) and Mohamed Hadid, a real-estate mogul. Their father was born in Nazareth and lived in Syria and Lebanon before coming to the U.S. at 14 years old as a refugee, according to "Page Six." Both Hadid sisters were spotted in New York marching in protest against President Donald Trump's Muslim travel ban in February, and Bella reportedly explained to Porter they felt compelled to participate because the ban felt quite personal.
"My dad was a refugee when he first came to America, so it's actually very close to home for my sister and brother and me," the 20-year-old told Porter. "He was always religious, and he always prayed with us. I am proud to be a Muslim."
The younger Hadid sister previously opened up about participating in the protest to Elle, explaining that she has a "diverse background" and has learned that all people "deserve respect and kindness." She told Elle in February, "We shouldn't treat people as if they don't deserve kindness just because of their ethnicities. It's just not right. And that message — to be compassionate whenever possible — that's so important to me."