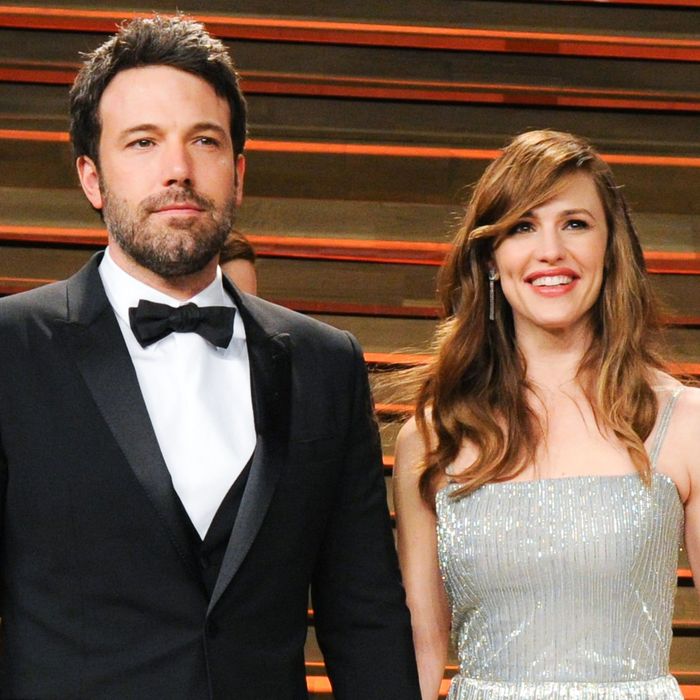 Ben Affleck and Jennifer Garner.
Photo: Billy Farrell/BFAnyc.com
Despite "being spotted at brunch together" countless times, Ben Affleck and Jennifer Garner are finally beginning to move on.
The pair finally filed for divorce last week, almost two years after announcing their separation. Yet according to TMZ, it could take six months or more to finalize the divorce process; the pair were reportedly so focused on trying to make things work they haven't even begun figuring out how their assets will be divvied up.
Now, Ben is dating someone (although "not seriously") and plans to move out of the family guesthouse, while Jen "cares deeply for Ben" but feels it's "the right time to end the marriage."
It's just as Gwyneth told us: Love may be fleeting, but conscious uncoupling can last a lifetime.