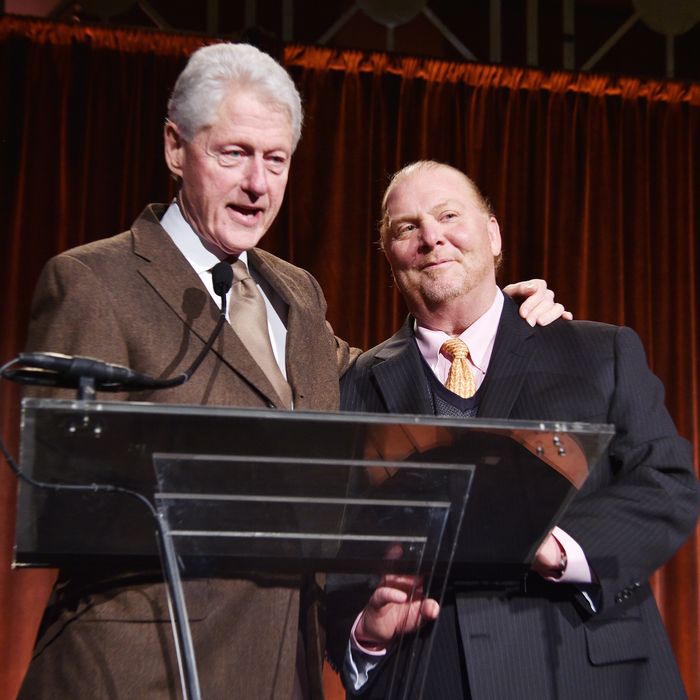 Bill Clinton and Mario Batali at the Food Bank for NYC Can Do Awards.
Photo: Kevin Mazur/Getty Images for Food Bank for New York City
At a charity event Wednesday night, Bill Clinton took the opportunity to roast Mario Batali's Crocs-loving ways. The ex-president, who has been known to pair Top Gun wardrobe-department rejects with bifocals, said of his chef buddy, "I knew it was cold today. I thought this might be the only chance I have in my advanced years to see Mario Batali in long pants and at least wearing socks with his Crocs," as reported by "Page Six." (He then added, "I love this guy," just so we know it's all in good fun.)

Apparently, Clinton is unaware that London Fashion Week star Christopher Kane has been all aboard the Fashion Crocs train for two seasons now.