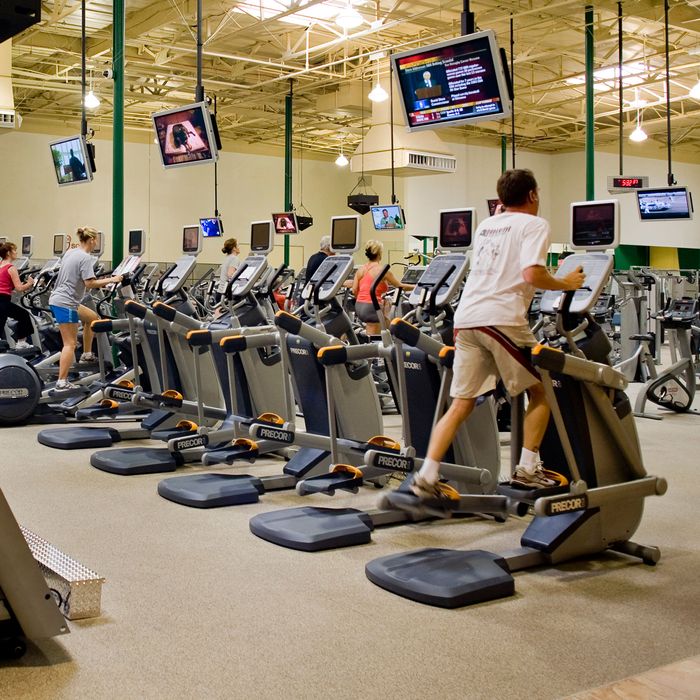 Photo: (C) Spencer Grant/Getty Images
Every Monday this month, employees at Blink Fitness — a chain of supercheap gyms with locations in New York and New Jersey — will be switching off cable news in favor of "uplifting" television programs, reports DNA Info. What is an "uplifting" program? It's unclear, except that Blink appears to be defining "uplifting" by what it isn't, and what it isn't is TV news.
It's a marketing stunt, clearly. But it's a rather telling one, if this is what Blink's marketing department thinks will connect with people. And they do seem to be onto something. Last month, after all, a YMCA in Pennsylvania decided to "ban" cable news because it was causing too many fights among gym-goers. Blink's promotion was apparently inspired by an American Psychological Association survey released in February, which confirmed the obvious — everyone is stressing out over politics. A gentle reminder: You do have to pay attention to the news. But, also, every now and then, you have to cut yourself off.