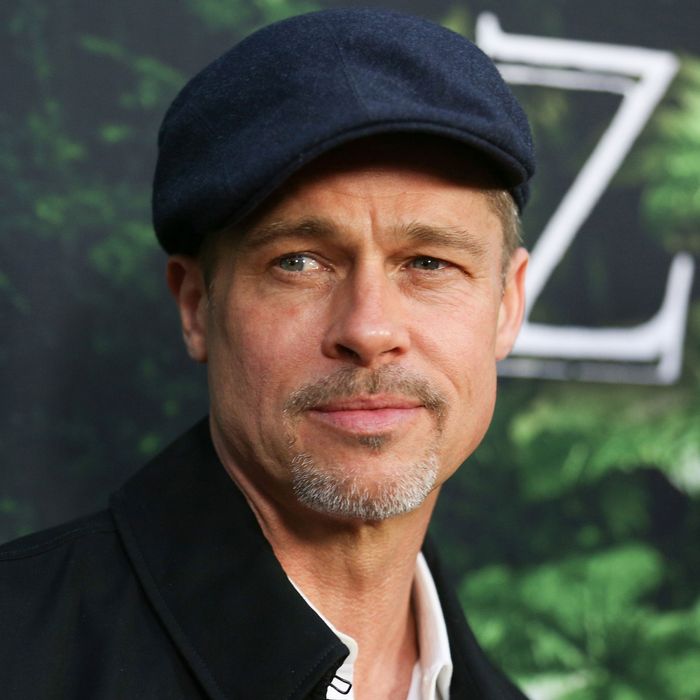 Brad Pitt.
Photo: Rich Fury/Getty Images
If there's one thing women know, it's that famed sculptor Brad Pitt is now single. And, according to "Page Six," the baggy-pants aficionado might be in danger, because we're coming for him.
An "insider" revealed to "Page Six" that Pitt, who may or may not have reportedly recently engaged in "serious flirting" with Sienna Miller, has been "dating a bit." The only two problems with getting ol' Brad to settle down again? First, he's apparently not interested in a serious relationship with anyone at the moment (sorry). Secondly, he's far too busy fighting off a gang of women who've reportedly been ruthlessly pursuing him since they learned the actor had split from Angelina Jolie. Per "Page Six":
Pitt has been hit on by some women, stalked by others, and he has suddenly been contacted by exes, the list of which is said to include Kate Hudson, Juliette Lewis, Christina Applegate, Thandie Newton, and Gwyneth Paltrow.
Yikes. Be careful, Brad.