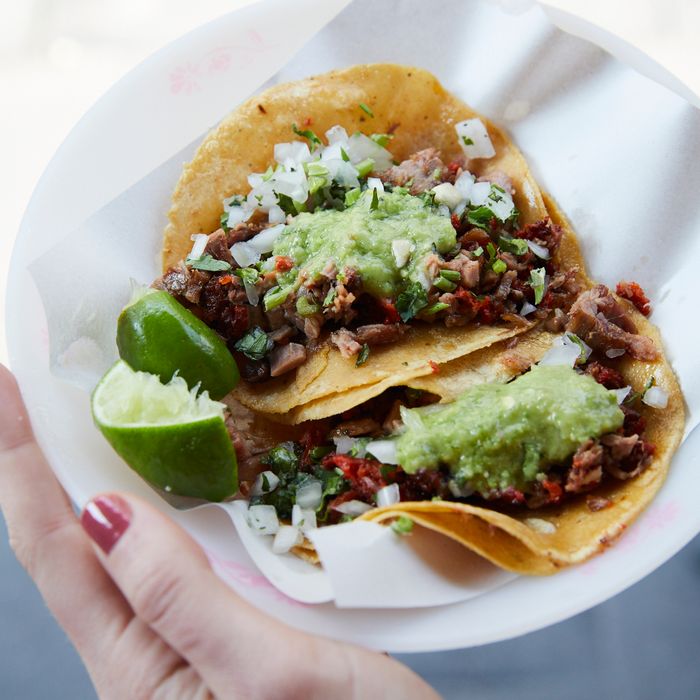 Weekend With is an ongoing Instagram series that features people we like photographing places we'd like to be. Follow @thecut on Instagram to join in, and tag your photos with #weekendwith when you travel somewhere new.
Nicole Franzen is an interior, travel, lifestyle, and food photographer based in New York City. Her photos of a recent trip to Mexico City captured all parts of her photography résumé.
"If I remember correctly, I was walking down the street in the city center with a group of friends and a pal shouted to my attention 'That is such a Nicole photo!'" Franzen's time in Mexico City was used well, with the opportunity to try food from both street taco vendors and Restaurante Pujol, which was rated one of the best restaurants of last year (her enthusiasm for both was high!).
Franzen also suggests heading to further parts of the city to visit the famous artist Diego Rivera's home, where he lived with another famous artist you may have heard of, Frida Kahlo. "The Mexican painter and architect Juan O'Gorman, a personal friend of Diego Rivera, was in charge of the project."