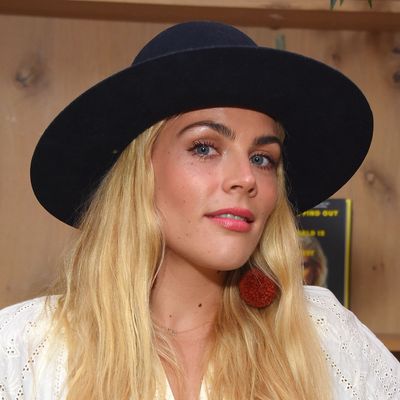 Busy Philipps.
Photo: Araya Diaz/Getty Images
Social media can be a source of big bucks for savvy celebs, but not everyone is all that forthcoming about how they earn money through sponsored content. Busy Philipps is not one of those people. The eminently likable actress and BFF extraordinaire revealed in an Instagram story this week that her partnerships were actually more fruitful than her acting career last year.
"Listen, guys, I'm not above it," she told fans. "I just only choose things that I genuinely like and, like, would want to partner with — like, for instance, my Michaels partnership, which, you know, is my favorite thing of all time. And I'm doing one next week, I think, that feels like me." She added, "We all gotta make money."

Philipps also divulged, "I didn't make a ton of money as an actor last year … I made more of my money doing that kind of stuff, like the partnerships with brands." Plus, just think of all the free craft supplies! No shame in Busy's game.