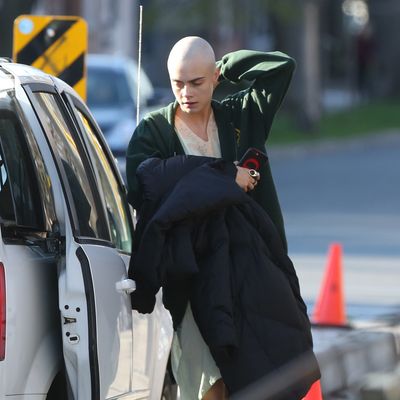 Cara Delevingne is bald.
Photo: Splash News/Splash News
With a dozen movie credits linked to her name, Cara Delevingne is a totally serious actor now and has the bald head to prove it. The model-cum-novelist-cum-actress shaved her head for a role in Life in a Year, in which she plays a young woman with cancer. She stars alongside Jaden Smith, who had his own meeting with a pair of scissors last week. Both have been spotted in Toronto with their new 'dos, where filming for the movie is ongoing. Delevingne seemingly left her signature full brows intact, however — she's a dedicated thespian, not insane.