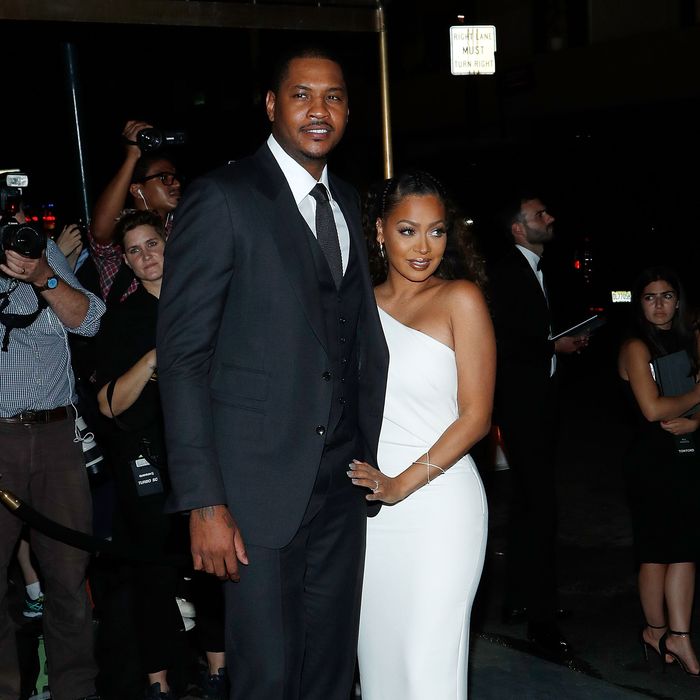 Carmelo and La La Anthony.
Photo: 2016 Taylor Hill
In a historically bad week for the Knicks player, Carmelo Anthony is separating from La La Anthony, TMZ reports. The couple has been married for almost seven years following a four-year engagement.
This news comes several days after New York Knicks president Phil Jackson said Carmelo would be "better off somewhere else." "Sources close to the couple" say the Knicks' 51 losses this season have been stressful on their relationship, according to TMZ. The contract-breaking trade talks that would likely take Melo out of New York can't be helping.
Divorce is not in the picture yet. The estranged couple has a 10-year-old son, Kiyan, who will stay in New York for the time being.
Update: Another woman is claiming to be six months pregnant with Carmelo's child, according to "multiple sources." TMZ reported Tuesday morning that this development is apparently the "tipping point" for their marriage.