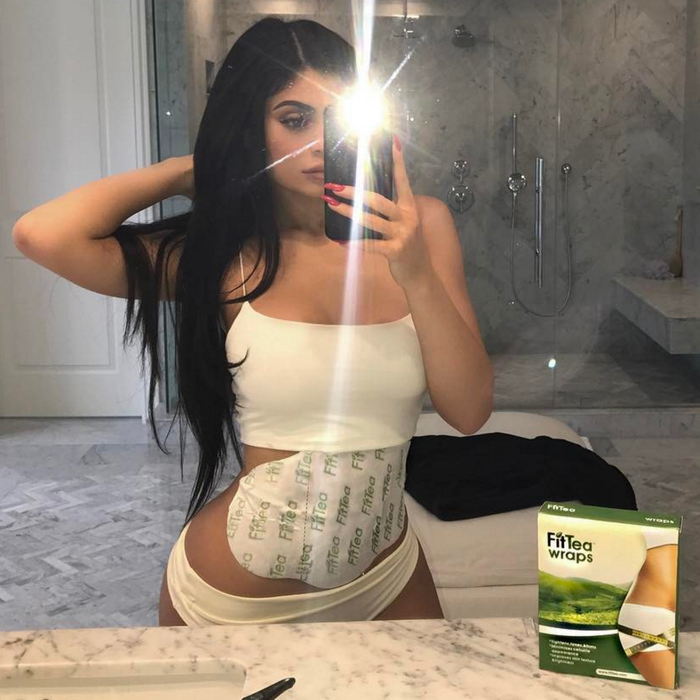 Kylie Jenner on Instagram.
Photo: Courtesy of Instagram/kyliejenner
Over 90 celebrities and marketers are poised to receive a bit of bad news soon. The Federal Trade Commission announced today that after tirelessly scrolling Instagram for strictly work reasons, it has identified a group of social-media influencers who may be in violation of federal trade laws. In response, the FTC sent the parties a letter to underscore that conspicuously disclosing a paid-for post is not only a good practice, but required under Section 5 of the FTC Act.
The letters are a part of the FTC's ongoing effort to unmask abstruse ads on social media. Posts that don't disclose a working relationship between influencers and brands, or that include ambiguous language that is confusing to followers, are considered to be in violation. Last August the commission announced that increased crackdowns were forthcoming. By that time, however, the FTC had already begun to slowly identify offenders. In March 2016, they settled with Lord & Taylor after a 2015 investigation revealed 50 fashion influencers had been paid to post photos of a dress for sale at the storied department store. Later that summer, watchdog group Truth in Advertising warned the Kardashian-Jenner family that if they did not amend their sponsored Instagram posts, they would report the sisters to the FTC.
Today's warning letters were specifically propelled by a complaint issued by the democratic advocacy group Public Citizen. Though the FTC letter does not disclose the letters' recipients, The Fashion Law has a few ideas, writing:
We do know that undisclosed posts by: the Kardashian/Jenners, A$AP Rocky, David and Victoria Beckham; actresses Anne Hathaway, Blake Lively, Ashley Benz, Shay Mitchell, and Lucy Hale; models Bella and Gigi Hadid, Irina Shayk, Emily Ratajkowski, Naomi Campbell, Chrissy Teigen, and Heidi Klum; Scott Disick, Pharrell, Steph Curry, Zlatan Ibrahimovic, Drake, One Direction members Louis Tomlinson and Niall Horan; and Jennifer Lopez, among others, were specifically cited in Public Citizen's formal complaint to the FTC.
Fines for violating Section 5 of the FTC Act aren't particularly intimidating, at least by celebrity standards. The civil penalty for disobeying provisions of the act caps at $40,000, which is what the Kardashians call chump change.