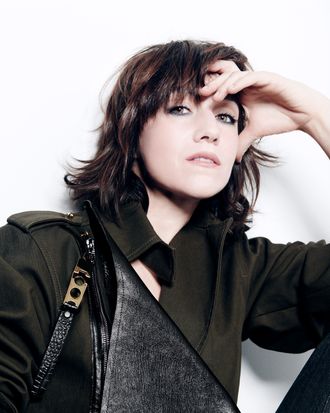 Charlotte Gainsbourg designed a makeup collection for NARS, out April 15.
Photo: NARS
Dressed in simple red sweatshirt on the day of the Women's March in NYC, Charlotte Gainsbourg says, "Of course!" when asked if the choice was intentional. All of Gainsbourg's choices are intentional, from her music to her provocative film roles to her no-makeup beauty aesthetic, and now, to her makeup collection with NARS Cosmetics. Out April 13, Gainsbourg designed 15 pieces for a collection that impressively includes not only new shades, but new makeup formulas, such as a barely-there face tint and sheered-out cream blush that befits Gainsbourg's uniquely minimal makeup aesthetic (even for the red carpet). She talks to the Cut about why she truly sees "flaws" as beautiful, how her father, Serge Gainsbourg, talked her out of a nose job, and the single beauty product used by her mother, Jane Birkin.
You're known for wearing little or no makeup, yet here you are doing a makeup collection.
I know! I'm a bit surprised myself. I do wear makeup, I just don't like it to show. But I've learned from film, tips from makeup artists to hide certain things — so for me, makeup can be more about camouflage and enhancing little lines that I like. Of course, gradually with aging, I want to hide things more. When I was 20, I could wear anything. But the process of makeup and beauty is gradually getting to know yourself, your skin, and what suits you.
With this collection, the idea was to be able to be transparent. I don't like things that are too much coverage. I wanted the makeup to be buildable, and easy enough not to make too many mistakes. I did things to please myself. That's what Francois [Nars] said I should do, that I should be very honest, simple, and steadfast with what I wanted. And it was wonderful. Very often with makeup, you might have a color you like but you have to blend it with something else to get the texture. I was able to ask for both united, and it was fun.
Which of the names for products is most nostalgic or evocative to you?
The names came last. But it was a surprise. I didn't know I would have to come up with names. Each name means something, it wasn't just random names. They all mean specific things, sometimes a little secret.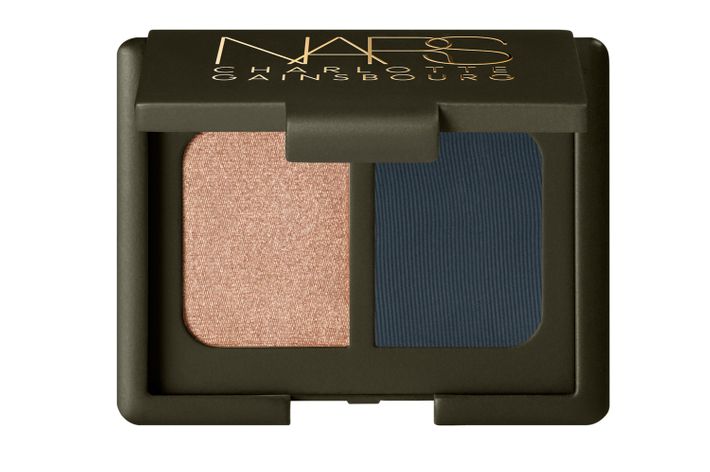 For example, Rue Allent is a little street close to my father's house where we used to walk our dog. It's a tiny street so nobody really knows about it. Old Church Street means a lot. It was my grandparent's place and where we used to sleep when we came to London. She died, so it doesn't exist anymore. It's a very dear memory.
There's also Jo [the name of my daughter]. There's Jeannette, which is named for my mother [Jane Birkin]. I didn't want to call it Jane. But Jeannette — my father would call her that.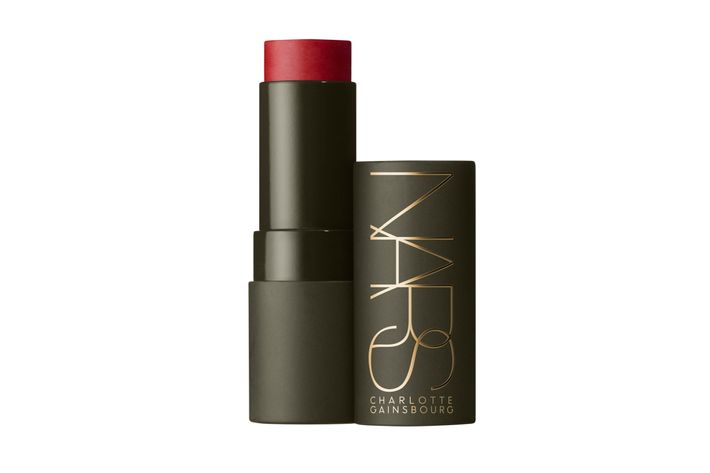 What does makeup mean to you?
I've learned interesting things about makeup from film makeup artists and people like my sister, who was a photographer. I hated being photographed before. But she introduced me to a new dimension of myself and taught me to have fun with clothes, taking them as costumes and putting too much makeup on for a picture because it looked more interesting. She always liked dark eye circles. She gave me a lot of ideas that I adapted for myself afterwards. Those things you would find unattractive are for me really attractive. Like not picking your eyebrows, or just doing the top. It's to keep some of the roughness you have on your face and not make things too clean.
It goes back to cinema always and the actresses I love watching. What I love about them is the emotions. Very often what I find charming in a woman is the redness she can have under her eye and her nose — these are things that wouldn't maybe seem attractive, for example, when you do makeup, you wouldn't put red on your nose. But they are little touches of life. I also am very inspired by what I learned from the makeup artist on my second film [Joël Lavau], he was a painter too. He had an unusual way to putting makeup on. He would put redness in touches on your face so that your face would find an equilibrium and balance.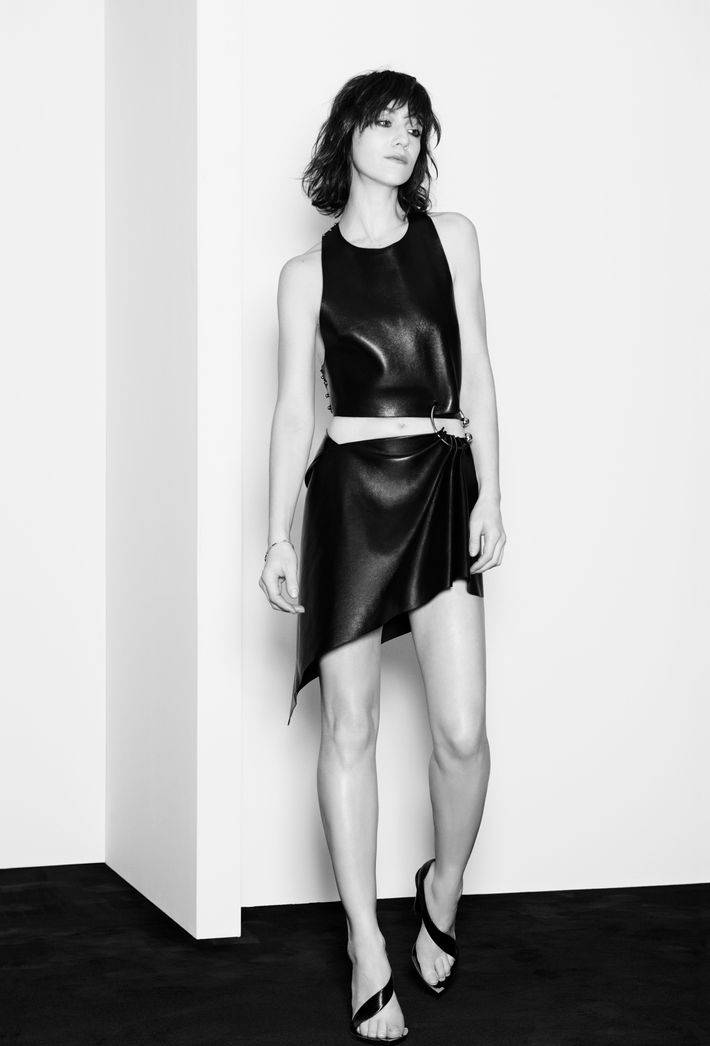 People often talk about seeing beauty in the flaws and that's often described as being a difference in the way the French approach beauty. But how did you learn to really see the attractiveness in something that society doesn't present as traditionally attractive?
I'm full of flaws! When you don't have a perfect face, you have to come to peace with that. You start to understand that some of the things you find not attractive, you can put an accent on that. That will become attractive. My father always said that having a big nose is character. I wanted to redo my nose. I hated my nose. I was so embarrassed about it. But he said it would be the worst mistake and that Juliette Gréco used to have a wonderful big nose, she did surgery and it was not her anymore. It was not the same character. So good, big nose. [Laughs]
Do you think that's also the reason why you weren't very drawn to a lot of makeup?
Yes. Also, I come from a family where everyone was beautiful. My grandmother was stunningly beautiful. My mother was embarrassed about herself, and she was so incredibly beautiful. My stepmother, was a beauty. My stepsister, Lou [Doillon], was incredible. She was four years younger than me and she had golden hair.
I felt like the ugly duckling. People used to say, Oh Charlotte. She's so funny. So I sort of understood that my qualities were not my looks. But today, when I look at pictures of myself when I was younger, I see that I was nice. I could have enjoyed myself much much more if only I had come to peace with myself earlier.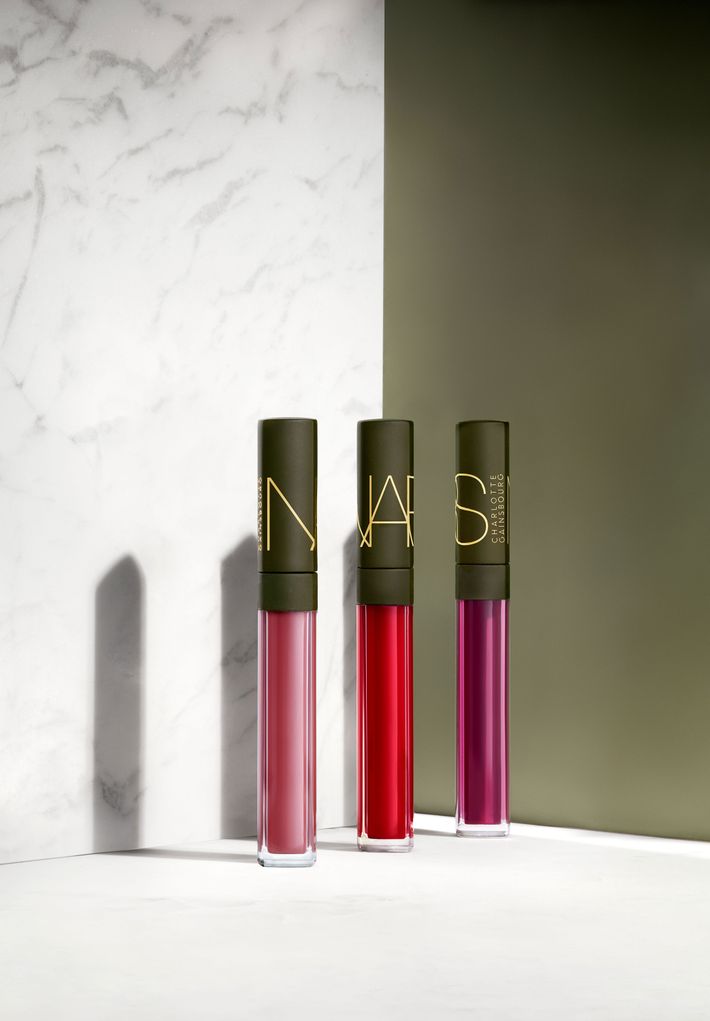 You say that you were the "ugly duckling." But you're quite celebrated in France for your beauty and talent!
I think it's thanks to films that I'm still there. It's a challenge to be able to grow up and to age. In France, it doesn't seem like an industry, but it is. It's not an easy thing. The parts get thinner. You get fewer of them when you're not within the great age for an actress, which is between 30 and 45. Some examples prove the contrary, but it starts getting down. I still want to fight it. I feel it's unfair. I enjoy the work so much. But it's hard. I don't know if I'll be able to do it for a very long time. I don't like to see myself aging on camera. In real life, it's different. But to have the spotlight, I'm not comfortable with that.
Do you think no makeup can be a political statement?
Why not? Anything that will establish women and empower women is good. If for some, it's wearing no makeup, then fine. It's a great statement. I just go with the fact that I want to feel good about myself. I don't want to put on makeup for someone else. I'll do it for myself. Then it doesn't mean you don't want to seduce a man or a woman. But it's the freedom of doing it for yourself at first.
It's also true that we're a little deformed with the fashion industry. The airbrushing, the Photoshop, it has made us not look at reality the real way it is. Makeup has always existed and it's a great thing. But the idea of erasing all signs of life or aging is terrible especially for young girls growing up. For my 14-year-old, she's right there with all those images with Instagram, she's into Snapchat. I wouldn't have liked to grow up at this era.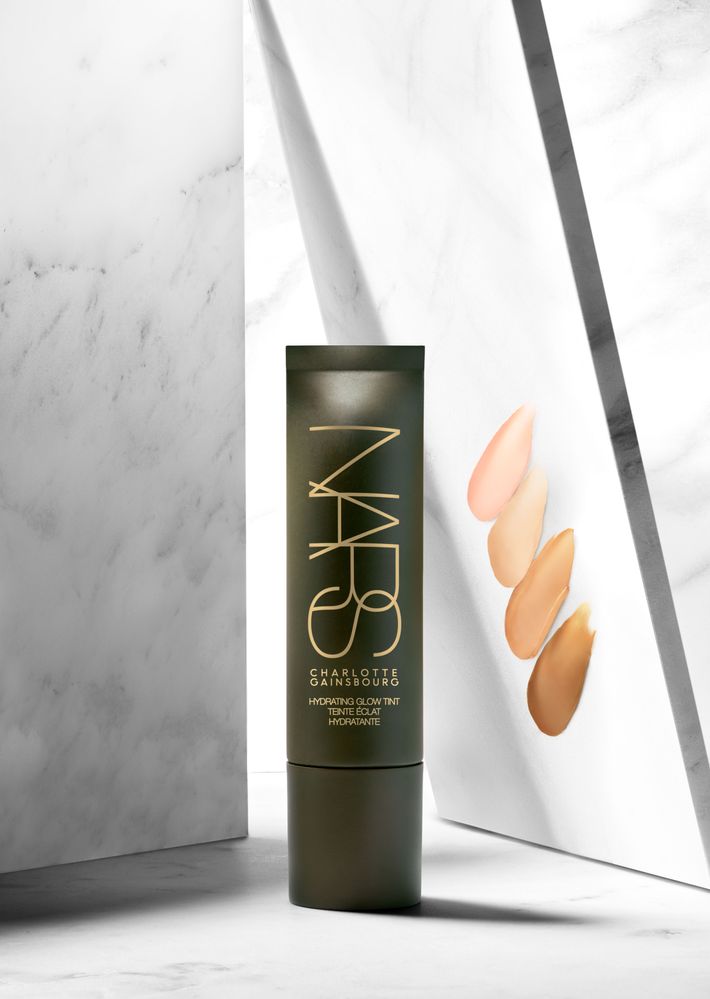 What are you teaching your daughter about beauty?
Just to accept herself. Often it's tricky at that age because you don't want to be yourself. I've lived through that and coming to terms with that was a big, big deal. It's about letting a girl explore whatever she needs to explore herself but then not to lose herself in those explorations, with all those experiences you can do as a teenager, whether it be makeup or other stuff.
What is your skin-care routine?
I've had too many problems with skin care, I can't say I have a great routine. Acne, bleh. It's horrible to have to say this! Who has had that at 45? I didn't have it as a teen, I had it much later. Your skin-care routine is a minimum when you have those issues. I'm on tough medication, nothing I can share really.
Seeing my mother, she had one product. She used one thing: Embryolisse. I wish I could, but I can't. But it's funny, as I get older, I need to be reassured by the smells I had as a kid. I'm surrounded by things that comfort me.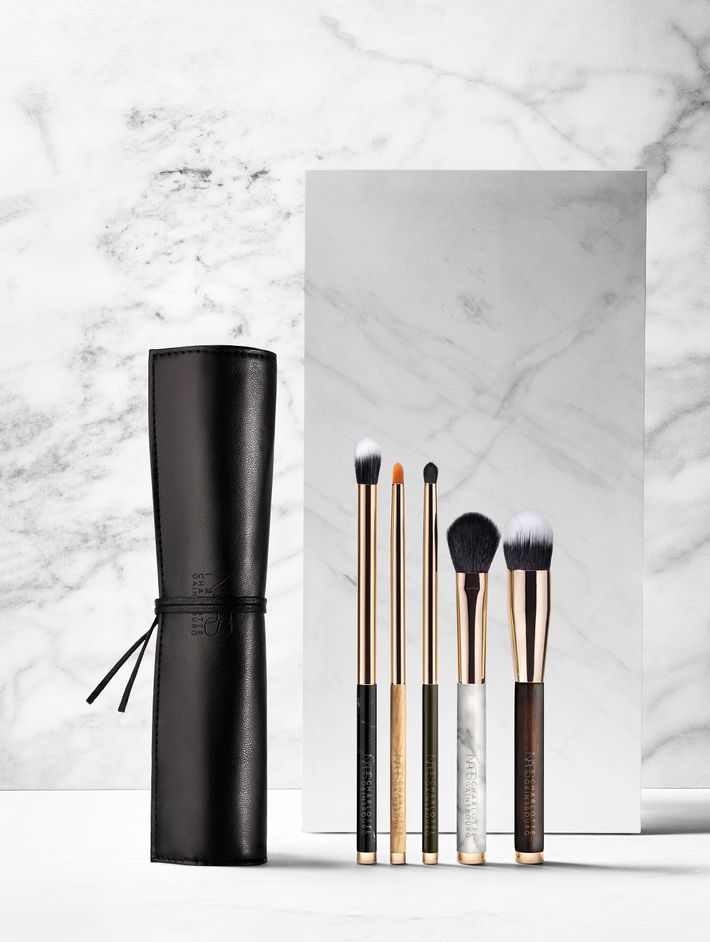 The only beauty product used by Jane Birkin.
This interview has been condensed and edited.