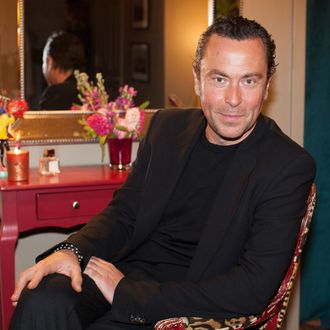 Christophe Robin, the man who has been making Catherine Deneuve blonde for 20 years.
Photo: Lauren Caulk
Legendary Parisian colorist Christophe Robin escaped the farm life when he was 14 to become Catherine Deneuve's colorist of 20 years. Of course, there was some time in between. He trained at a local salon outside of Paris, worked on some '80s supermodels like Stephanie Seymour and Iman, and then, he met the queen of France.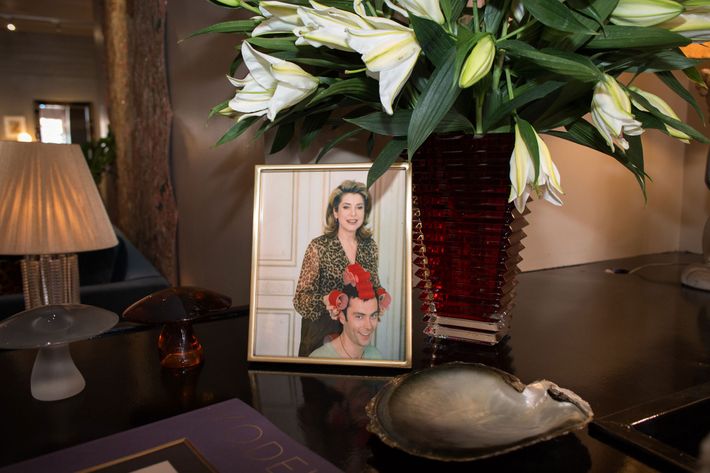 Typically, it takes a plane ticket to Paris, an Uber to the Rue Bachaumont, and substantial advance notice to see Robin. But for the next four weeks only, you can see the man himself in New York. He's opened a four-week pop-up salon in Tribeca that replicates the feel of his salon in the fourth arrondissement, where you can pop in, have him analyze your hair condition, color, and cut, sip fancy hibiscus tea, and try his line of excellent hair products and brushes with a wash and blow-dry (all for free! And yes, they have Dyson dryers). Ask him about his stance on no-poo shampoos, how often he thinks you should wash your hair (you'll find anything above three times a week is not the right answer), what Catherine Deneuve's hair really smells like, and why he doesn't give "a shit" about hair trends.
42 Hudson Street New York, NY 10013 and call for appointments at (646) 902-9335