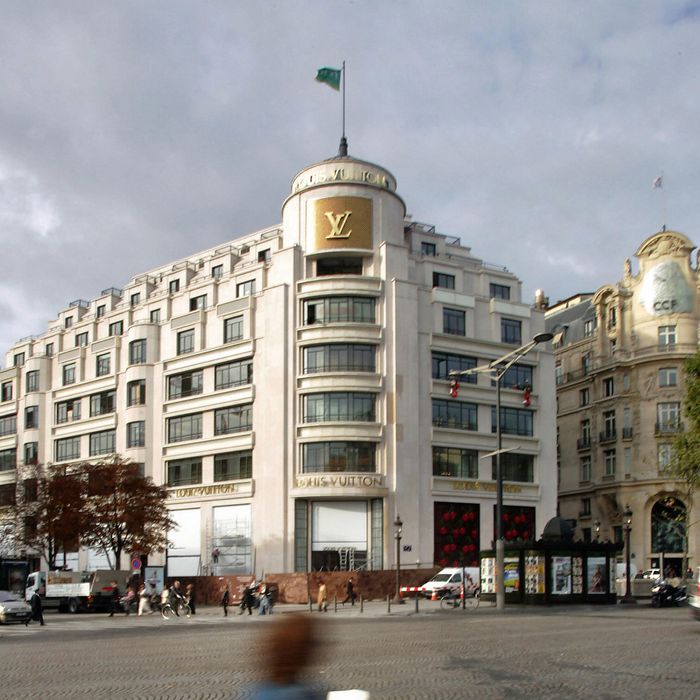 LVMH's Paris headquarters.
Photo: DAMIEN MEYER/AFP/Getty Images
It's been a brisk couple of months for LVMH — first, there were unconfirmed reports that the company could be launching its own e-commerce venture, then yesterday's news that it has fully acquired the house of Dior. And now, Business of Fashion reports that LVMH is unveiling Clos19, a new e-commerce platform that will sell the luxury conglomerate's wine and spirits brands, which include Veuve Clicquot and Dom Pérignon. It will also offer customers "experiences" — including tastings, private dinner parties, even trips to Antarctica — that incorporate the beverages.
Founder and CEO Stephanie Watine Arnault, who is the niece of LVMH chairman and CEO Bernard Arnault, told BoF: "We are selling more than just a tour. What we are selling is the whole experience around it: from the trip to the right hotel booking to the right restaurants in the Champagne region. It's the full package." Considering millennials are increasingly choosing experiences over things, it's a savvy approach to business — though considering this is fashion, "things" aren't going anywhere anytime soon.