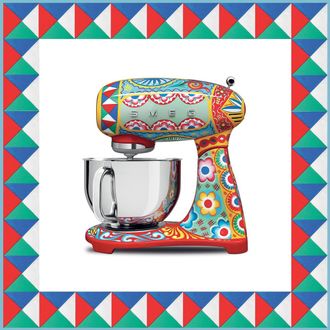 Maybe save that tax return.
Photo: Dolce&Gabbana
Maybe you bought the $34,000 fridge, or maybe you want to match your blender to your shoes. Either way, the dream of Dolce & Gabbana kitchenware is a reality. Following the success of their previous collab, Dolce & Gabbana and Smeg are releasing a line of appliances decked out in colorful Italian motifs. The "Sicily Is My Love" collection will add the breeziness of an Italian island (and the opulence of Domenico and Stefano) to any cramped apartment kitchen. Probably.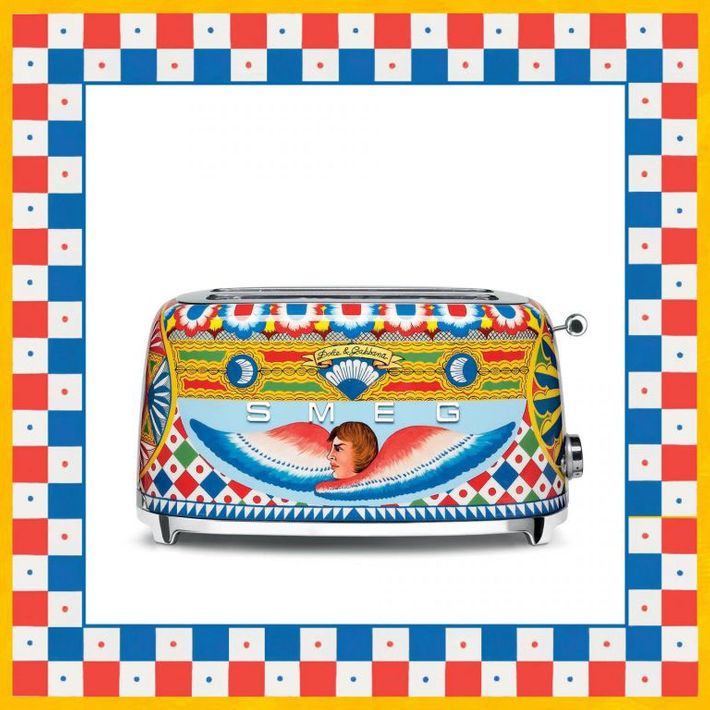 The kitchenware won't be available until October, giving you plenty of time to think of recipes worthy of these appliances. Oh, the things you will bake.