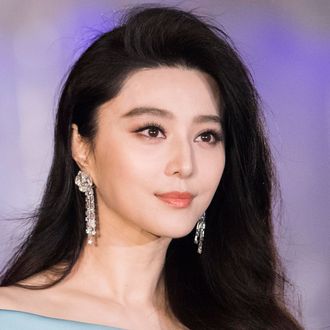 Fan Bingbing gets this skin by being beauty-efficient.
Photo: studioEAST/Getty Images
You know what's drying to the skin? Life. Fan Bingbing knows. Just as you might slap on a sheet mask while working from home, the Chinese actress was spotted last week not letting work get in the way of her skin-hydration time. She performed normal movie-star activities like signing autographs while wearing leggings, sunglasses, and a full-on sheet mask in public, as spotted on Reddit by user ram93. May we all aspire to be a multitasking, dewy, and glowy efficiency expert like Fan Bingbing (and Jenna Dewan Tatum before her).