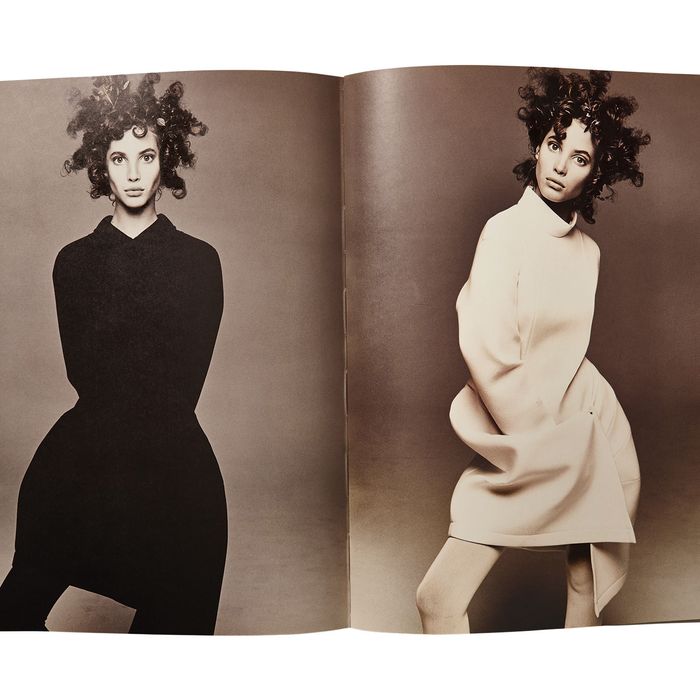 Christy Turlington in the fall 1986 "Bonding" collection, for a Comme des Garçons monograph.
Photo: Steven Meisel
People commonly look for a few basic traits when it comes to fashion — attractiveness, conventionality, ease. But Rei Kawakubo has never been about any of that. When she founded Comme des Garçons in 1969, she reimagined what clothing could be, and she remains at the vanguard of her art, outpacing experimental designers half her age. How does one designer remain the gold standard of the new for almost half a century, through all the maximalism, the minimalism, the wear-now-buy-when?
"People always think that she's a postmodernist because she uses what appears to be deconstruction," says Andrew Bolton, the Costume Institute's curator in charge, who oversaw the Met's upcoming show "Rei Kawakubo/Comme des Garçons: Art of the In-Between." "But her constant search for originality or newness is the defining feature of her work." Rather than reshuffling the existing atoms of design motifs, she insists on pushing past them to new forms — whether that means Pac-Man-like 2-D shapes or gargantuan silhouettes. "She is the ultimate and uncompromising modernist out of any other designer that I can think of," Bolton adds. Kawakubo, he explains, has an unusual working process, one that is much more wedded to ideas than to trends. She doesn't sketch: Instead, she throws out an abstract phrase or concept to her patternmakers, who execute the finished product. "It's a very organic and very trusting process," Bolton says, marveling that "somebody who seems very controlling is very willing to give up so much control." Kawakubo's ideas move ever forward, from deconstructing the garment to reassembling a more complicated human form. Perhaps most miraculously, her status as the grande dame of the avant-garde is consistently unchallenged. Ask any designer which other designer he admires and the answer, inevitably, is Kawakubo.
A lot of our jokes about progressive fashion come from Comme des Garçons. The clothing often has phantom limbs, extraneous bits and bobs wholly disconnected from function; the notion of "flattering" garments is subverted with the addition of 3-D stuff. But Kawakubo does it with exquisite precision. "She gave a new sense of beauty to the standard idea of what was considered 'beautiful' in the world of fashion," says Karl Lagerfeld. Cindy Sherman, a longtime fan who's collaborated with Kawakubo, adds that "she doesn't answer to anyone, doesn't care if her designs are wearable or functional, much less salable."
Stella Ishii, who worked for Comme des Garçons in the '80s and early '90s, would travel to Kawakubo's stores around the country and explain the designs. "This is not an arm," she'd say. "This just dangles. And it's fine."
CDG Images That Changed the Conversation Again and Again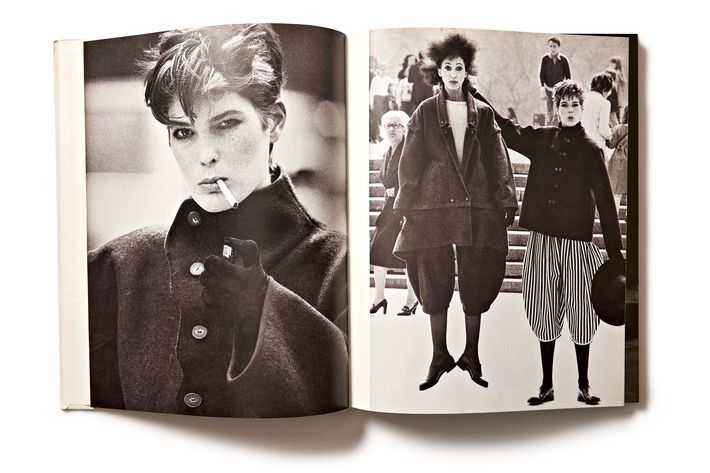 1981: Kawakubo debuted on the Paris runway with exaggerated silhouettes and somber hues. The acolytes she quickly amassed were immediately dubbed "black crows."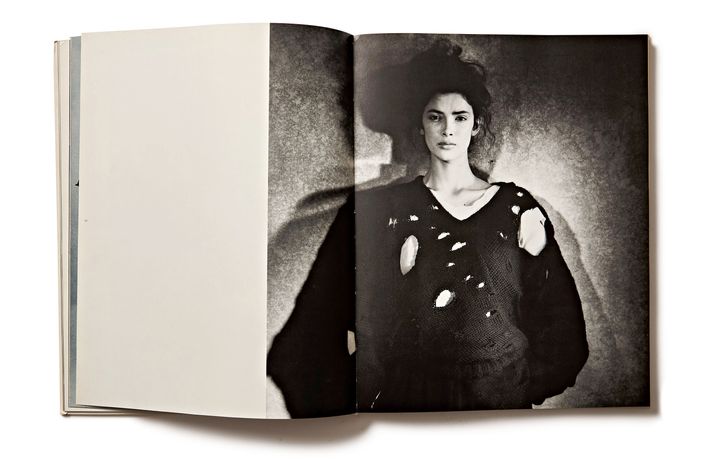 1982: For the "Holes" collection, she made sweaters that appeared torn or moth-eaten. She has described them as a new version of lace.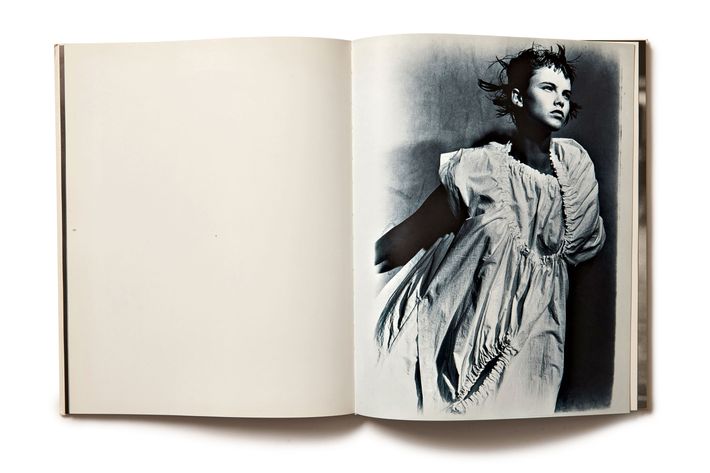 1983: Paris was shocked by the shapelessness and East-meets-West quality of Kawakubo's designs. In the "Patchworks and X" collection, she questioned the notion of typical construction.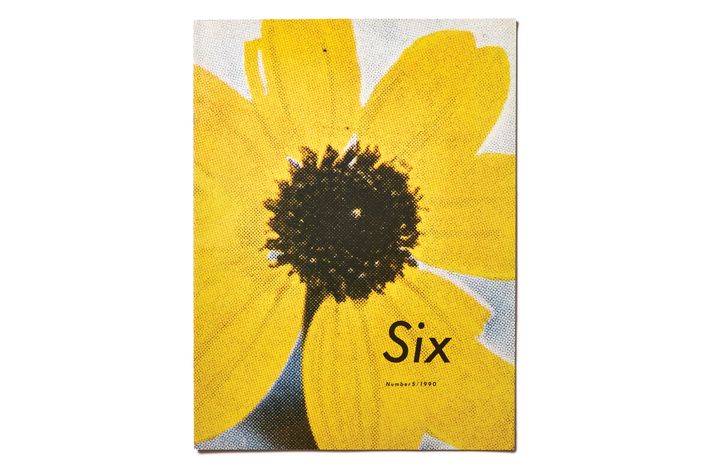 1988: Comme des Garçons began publishing the nearly text-free Six magazine — sent out to friends of the brand — of which only eight issues were ultimately produced. Six was a fusion of art and fashion, with contributors like Peter Lindbergh and Arthur Elgort, but also Robert Frank, Gilbert & George, and André Kertész.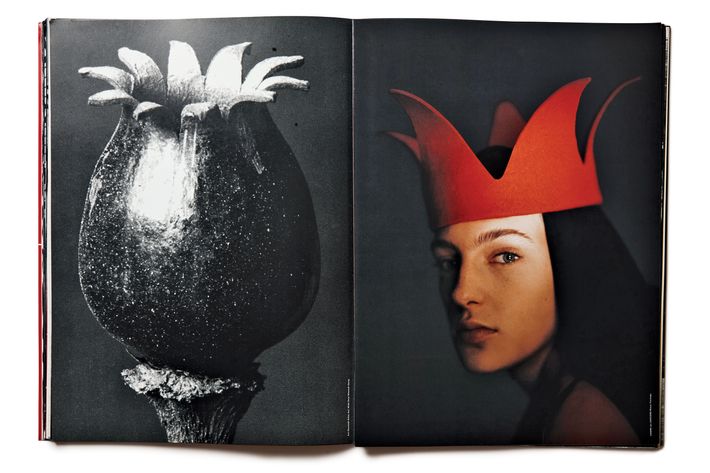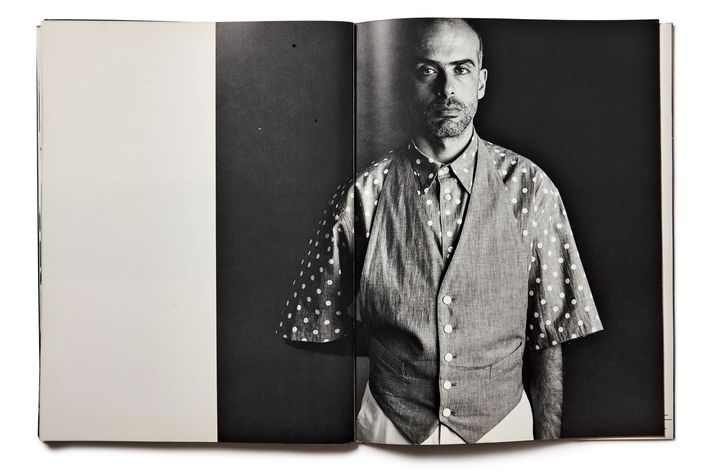 1989: Kawakubo cast artists, musicians, and actors to model her clothes, like Francesco Clemente (pictured), Ed Ruscha, John Malkovich, and Julian Sands, among others.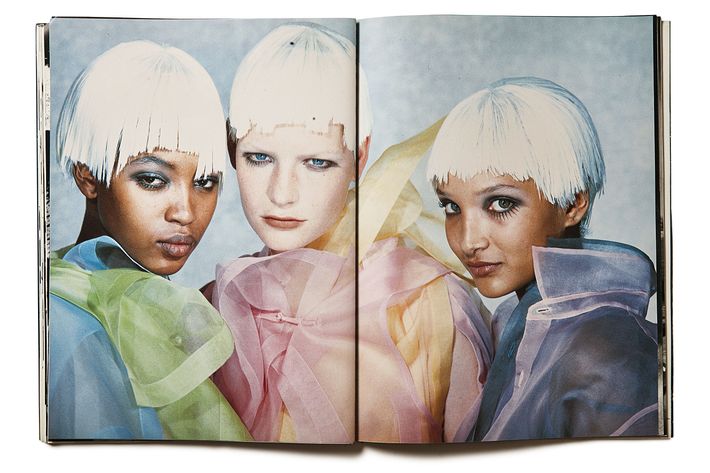 1989: She reimagined the glamazon supermodel, here, as a platinum Polly Maggoo.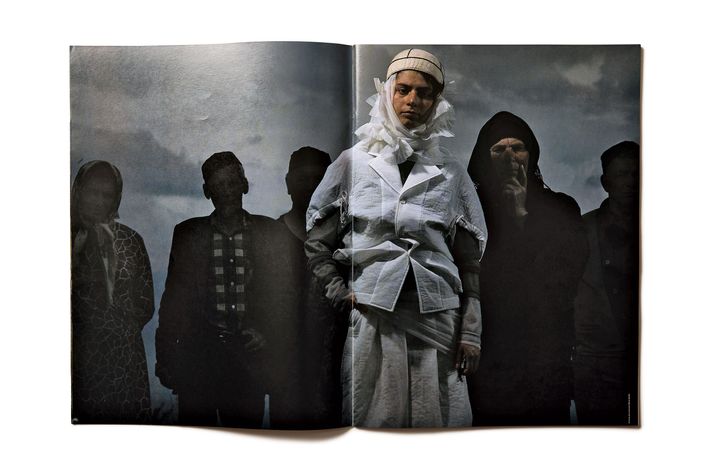 1990: For this Six shoot photographed by Brian Griffin, villagers outside Tbilisi, Georgia, were street-cast and dressed in a mix of her designs and their own traditional dress.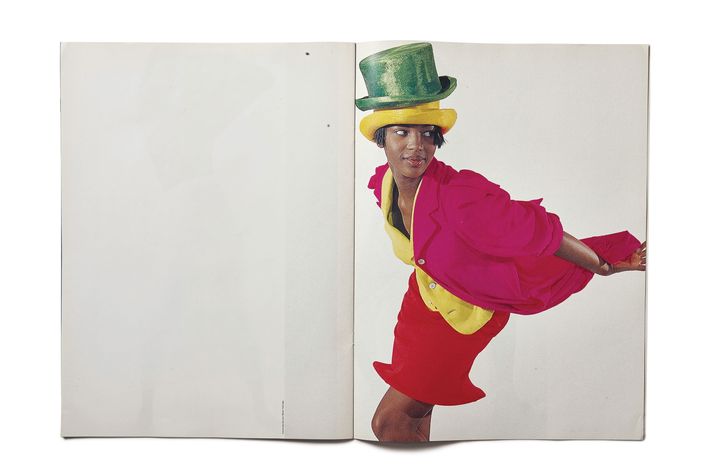 1990: "She gravitates toward what are seen as cheap, kitsch and vulgar fabrics," notes Bolton — like the colorful swaths of nylon she used in her spring 1990 "Refresh the Spirits" collection, modeled here by Naomi Campbell in Six.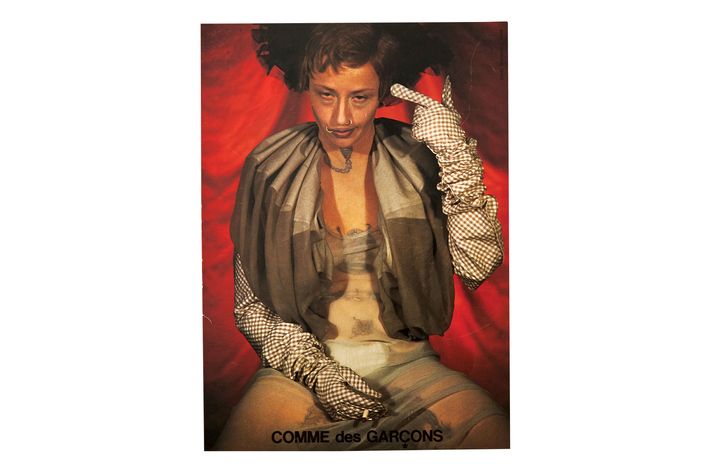 1994: She wasn't afraid to make advertising imagery that could be perceived as grotesque, like this direct mailer shot by and starring Cindy Sherman.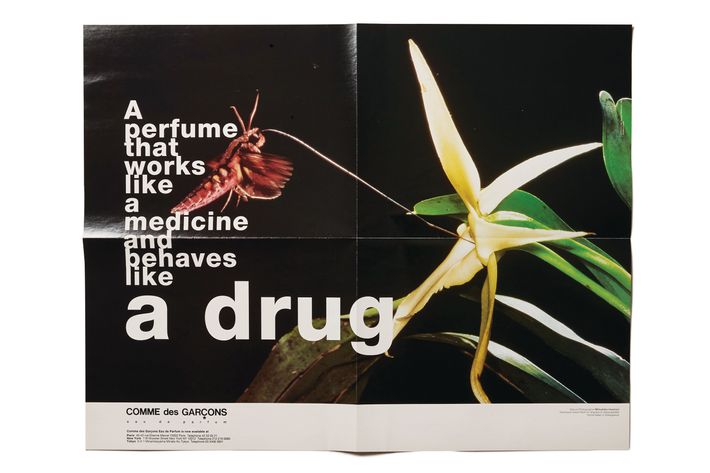 1994: CDG perfume has featured notes of kerosene, "grilled cigarettes," drying laundry, burnt rubber, sticky tape, and industrial glue. Here, the ad for the debut perfume.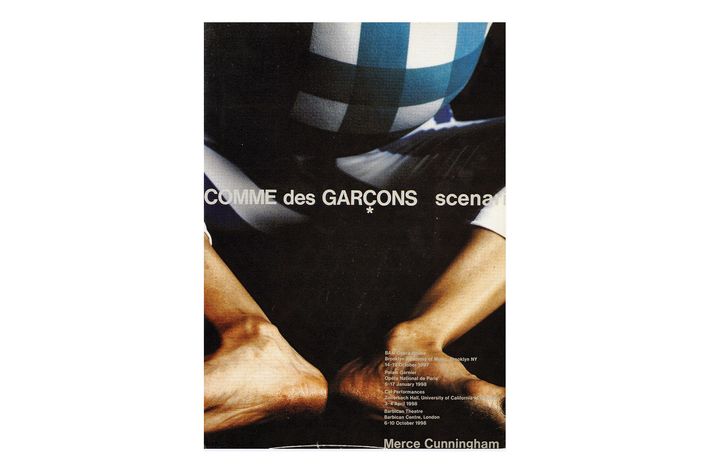 1997: One of her most challenging collections to date was the gingham-gone-grotesque, lump-and-bump-filled "Body Meets Dress — Dress Meets Body" collection, which drew comparisons to everything from pregnancy to the Venus of Willendorf. She collaborated with Merce Cunningham, who dressed his dancers in the clothes for his piece "Scenario."
The Ever-Disruptive Clothes Themselves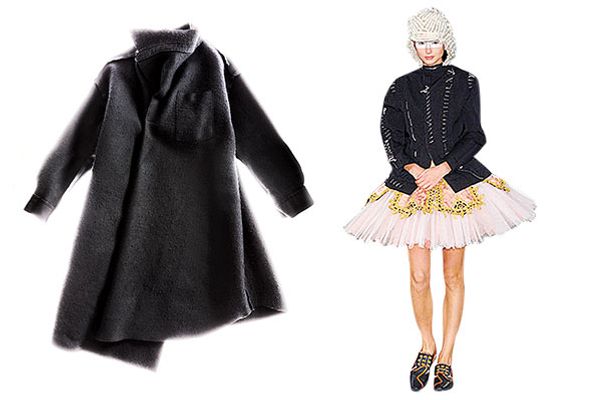 1992: A skirt from the "Lilith" collection, inspired by the biblical tale of Adam's demonic first wife.
2005: "Ballerina Motorbike" was the fusion of tutus and tire tracks.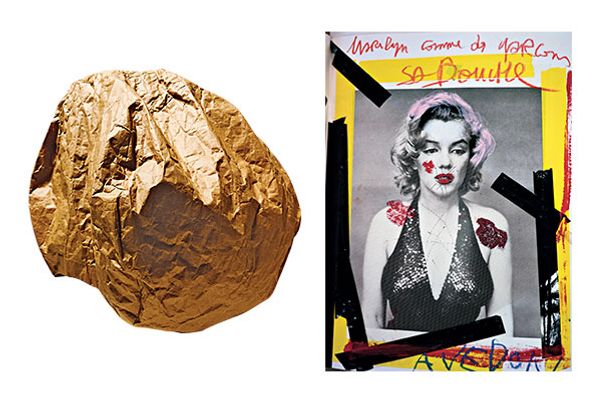 1997: "Body Meets Dress — Dress Meets Body" was so abstract it barely resembled clothing. Above, a skirt.
2009: Hairstylist Julien d'Ys's sketch for "Wonderland."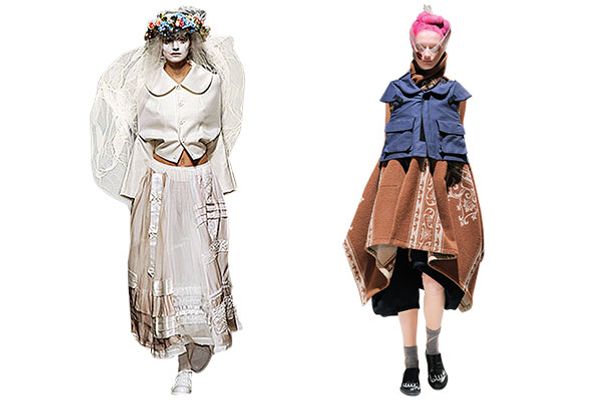 2005: In "Broken Bride," she deconstructed wedding gowns to evoke unhappy marriages.
2009: Traditional blankets reimagined as clothing in "Wonderland."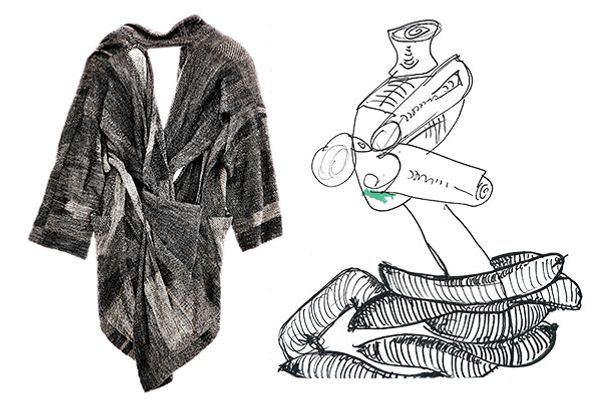 c. 1982: She experimented with intricately twisted fabrics, like this robe jacket.
2014: Julien d'Ys's sketch for "Monster."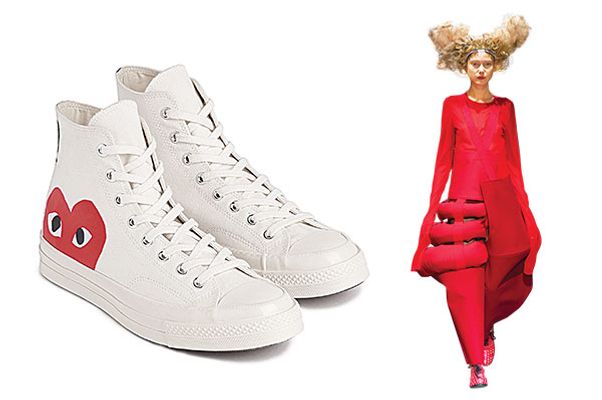 2009: Her high-low span has included collabs with the likes of Converse.
2015: "Blood and Roses" challenged avant-garde coldness with visceral reds.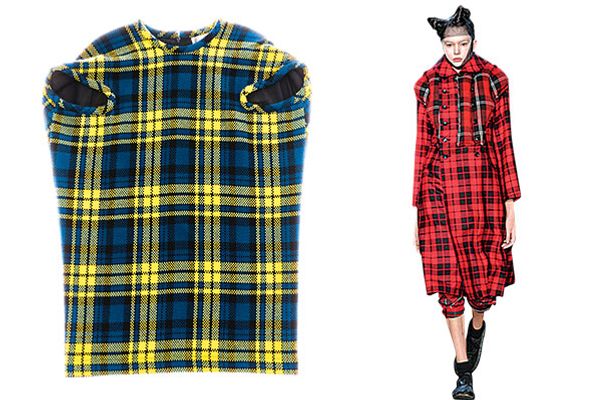 1990: Kawakubo loves to deconstruct uniforms, like the school plaids she tweaked for "Modern Sweetness."
2010: And she's attracted to the punk-meets-traditional spirit of tartan, using it for "Inside Decoration."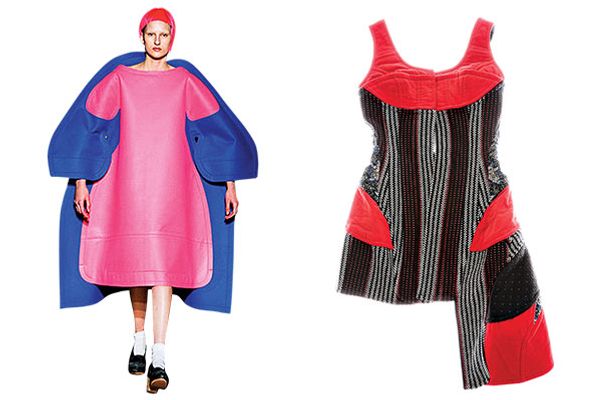 2012: "2 Dimensions" reverted to a childlike geometry, where clothing exists on a single plane.
2001: Slices of lingerie and skin peeked out in "Beyond Taboo," but in a way that was less coquettish.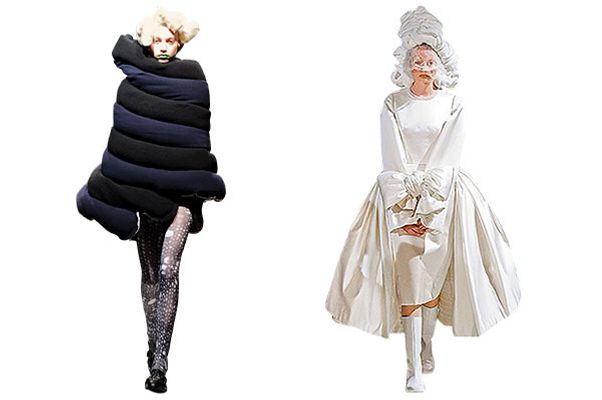 2014: Grotesqueness ruled in "Monster," which questioned every possible standard of beauty.
2012: "White Drama" played off the color's innocence with perverse cutouts and ties.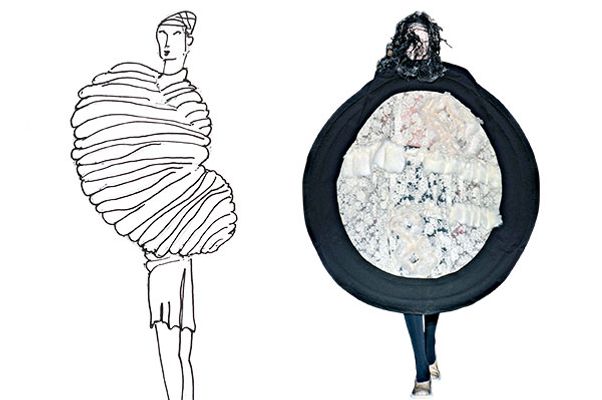 2017: Julien d'Ys's sketch for the Met.
2015: "Ceremony of Separation" featured surreal funerary looks.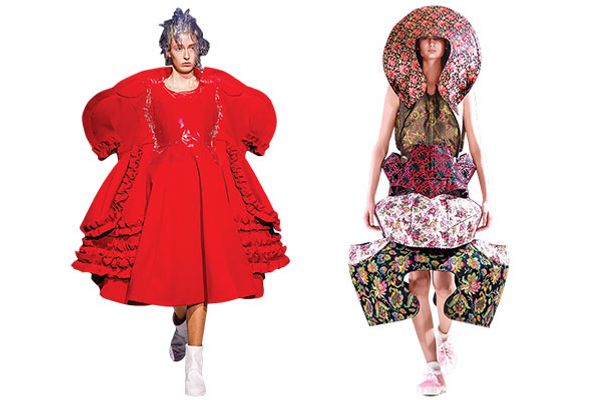 2017: For "Invisible Clothes," she re-imagined a girlish, ruffled dress in exaggerated proportions.
2016: She broke down historical barriers, wedding baroque, and futurism in one stroke for "18th-Century Punk."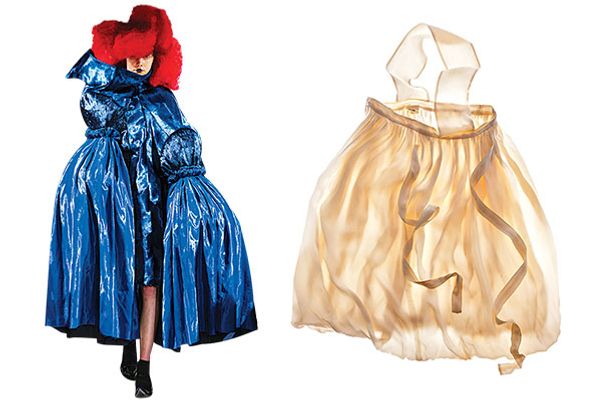 2016: Kawakubo's drawn to motifs of sorcery, as in "Blue Witch."
1985: An innocent schoolgirl skirt got an oversize update in "Mud-Dyed."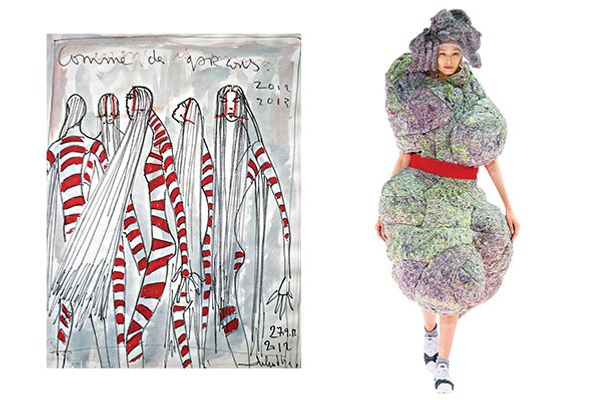 2013: Julien d'Ys's sketch for "Crush."
2017: Awkward, protruding shapes have been a through-line, leading up to "The Future of Silhouette."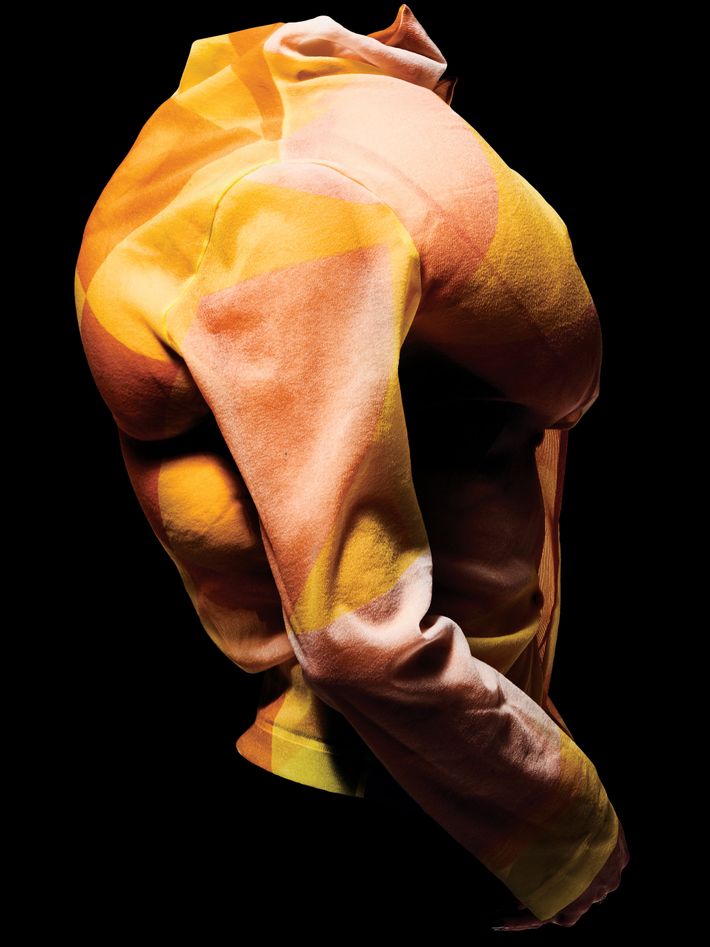 1997: A jacket from "Body Meets Dress — Dress Meets Body," takes a courtly 18th-century silhouette and distorts it with padded lumps. (The commercial collection featured removable pads for the bashful.)
*This article appears in the April 17, 2017, issue of New York Magazine.