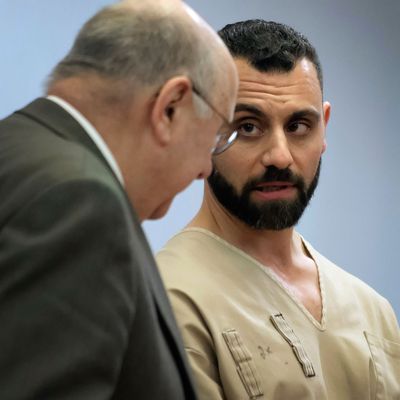 Richard Dabate.
Photo: Mark Mirko/AP
On December 23, 2015, Connie Dabate was shot dead in her Ellington, Connecticut home with a gun owned by her husband, Richard. He told police that it had been done by a masked intruder, but mounting evidence — including, notably, her Fitbit data — points to him covering up the murder, court documents say.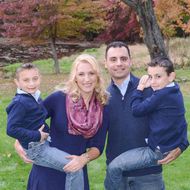 According to records obtained by the Hartford Courant, Connie was getting ready to go to a spinning class at the YMCA that morning. Richard left the house first to drop off their children at school and go to work and said that on the way, he got a notification that his house alarm had gone off; he alleges he went home, only to find a masked intruder. When his wife returned home from her class a bit later, he said, the intruder attacked him, then shot her.
Police immediately found his story suspicious. For instance, "on that morning, three dogs picked up no scent other than Dabate's outside the home, there didn't appear to be any point of entry for an intruder and the house was remarkably organized given the struggle Dabate described." Their marriage was also strained: Richard had an extramarital affair that had resulted in that woman's pregnancy, and police found a list in Connie's "Notes" app titled "Why I want a divorce."
And then there's Connie's Fitbit data. Because she was still wearing her activity tracker after her spinning class, detectives were able to look back at the data and discover that she was still moving around an hour after her husband claimed she had been murdered.
Richard is currently out on bail; his next court date is set for April 28. He's been charged with felony murder, tampering with evidence, and providing a false statement.