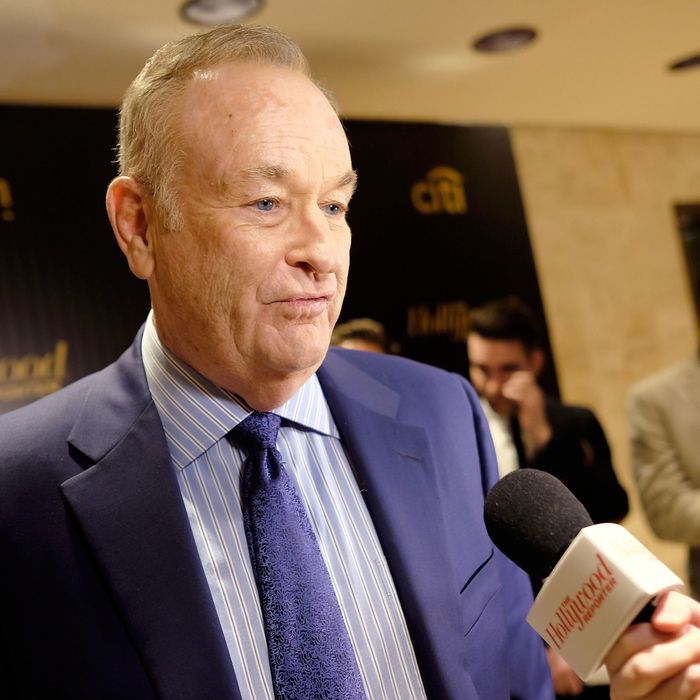 Bill O'Reilly's Fox News show was canceled.
Photo: Dimitrios Kambouris/Getty Images for Hollywood Repor
On Wednesday, just a few months after multiple sexual-harassment allegations brought down former Fox CEO Roger Ailes, the network announced longtime anchor Bill O'Reilly was out. His downfall also came thanks to the news that he and Fox had paid $13 million to settle sexual-harassment cases with five women, all of whom worked for the network or appeared on his show. And although the Murdoch brothers may have been moved to act because they were losing ad revenue, some wonder if O'Reilly's ouster is a sign that Fox is becoming less tolerant of sexism.
According to three former Fox employees, however, the atmosphere at Fox won't really change until its senior leadership does. Margaret Hoover, Alisyn Camerota, and Kirsten Powers, all of whom worked at the network, told the Daily Beast that the culture of sexual harassment runs deeper than its former CEO and most famous anchor.
"Many of the executives who knew about this behavior, who were complicit in this behavior are still there," said Hoover, who once had her appearance — "from the length of my eyelashes to the color of my lip gloss" — critiqued by O'Reilly. She added, "All of the senior leadership is the same … The culture is still there because the executives are still there."
"It just spoke volumes that I had to handle it on my own," said Powers, who complained about O'Reilly to management but got stonewalled by Ailes himself. "There was nobody willing to say anything to [O'Reilly], to say you can't treat one of our political analysts this way."
And although one of O'Reilly's sticking points was that "no one has ever filed a complaint about me with the Human Resources Department, even on the anonymous hotline" (a sentence 21st Century Fox echoed in its own initial statement), Camerota said women had no recourse to report incidents. "There was no hotline. I can't underscore this enough," she said. "If a hotline is a secret, it doesn't work."
Like Ailes, O'Reilly is leaving Fox with a hefty payout — up to $25 million, or the equivalent of one year's salary, according to the New York Times. His 8 p.m. time slot will be taken over by Tucker Carlson, which indicates the level of deep institutional change his departure has inspired.