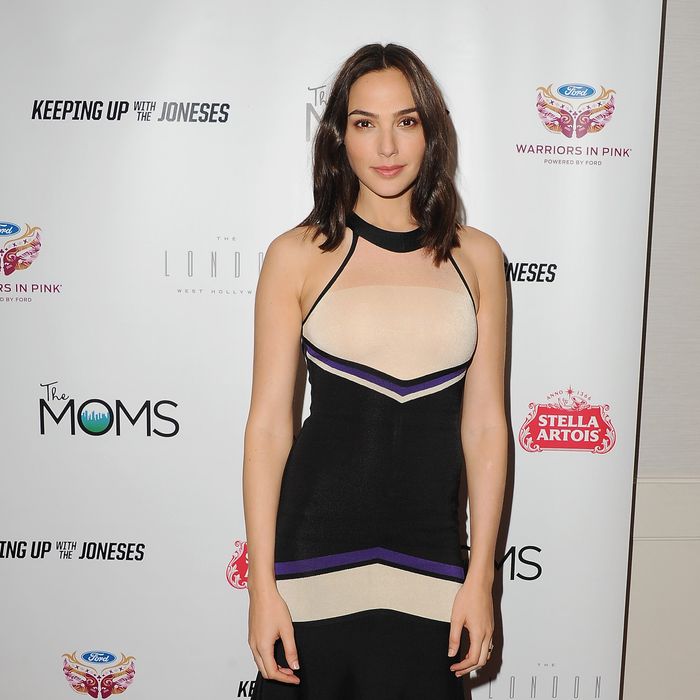 Gal Gadot.
Photo: Jon Kopaloff/FilmMagic
Beyoncé might not have been in the trailer with Gal Gadot as she waited for her audition for Wonder Woman, but the voice of Queen Bey was just enough to calm the nerves of the new actress. Gadot, like many a Beyoncé fan will testify to, was swayed and empowered by Beyoncé's music. Gadot, who graces the cover of the new issue of W, told the magazine that she was nervously waiting her turn for the audition but eased into the situation thanks to Beyoncé's hit "Run the World." Adding to her nerves, though, she didn't even know she was auditioning for the role of Wonder Woman, she told W.
"The director, Zack Snyder, asked me to do a camera test," Gadot told W. "That was torture. They were looking at six or seven girls, and we were all in separate trailers and were told to stay inside until they called us. Waiting is my enemy Number One, and I was losing my mind. So, I decided to put on Beyoncé … 'Who runs the world? Girls!' I just started to dance, and I let my anxiety go. Thank you, Beyoncé!"
Proof, indeed, that the superhuman powers of Queen Bey helped bring another superhero to us all.