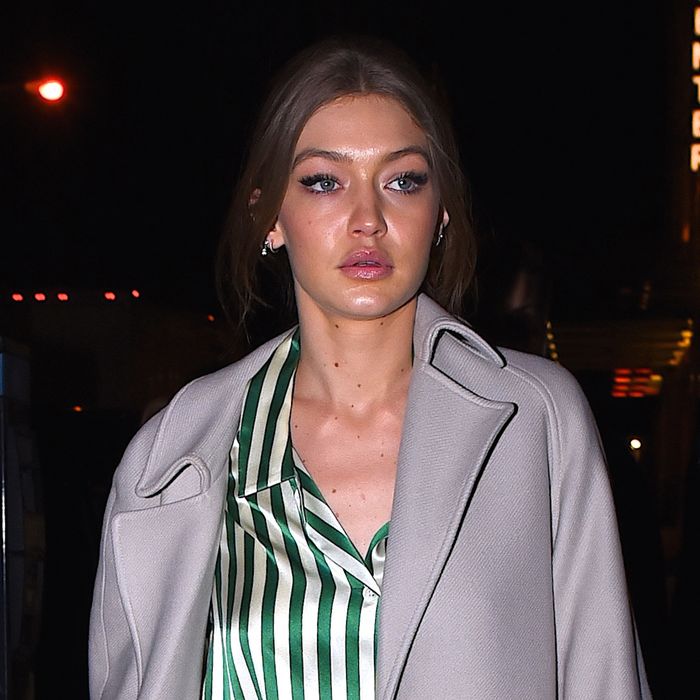 Gigi Hadid.
Photo: Robert Kamau/GC Images
On Sunday, Gigi Hadid turned the magical age of 22, a number so pristine that her bestie, Taylor Swift, once wrote a whole song about it. To celebrate the momentous occasion of the double-twos in Gigi's life, her family took to social media for some family-friendly sharing. And, being the fellow social-media-savvy models that they all (okay, mostly) are, the Hadids gifted us with some lovely photos of Gigi through the ages. Take a look:

Bella Hadid let us all in on the laughter-inducing powers of her big sis, writing, "You make me laugh until I pee and even when I don't want to smile, you are just about the only person that can make me."

Her mother, Yolanda Hadid, gushed (naturally) over Gigi, writing, "I am so proud of the human being that you are and grateful to experience this journey of life with you."
Her father, Mohamed, also had a sweet birthday message: "May God give you what you want. Peace of Mind and for ever love. Health and joy. I am here to lean on."
Her younger brother, Anwar, also shared in the love. Though he opted for a more recent photo of Gigi, he did wish her a "magic pony." (Which, if we're being honest, is a great gift at any age.)

Gigi, of course, had her own birthday message. Except, unlike the caption contest among her family members, she let the photo do the talking.

Now, if only her boyfriend Zayn Malik would chime in …