Remembering Glenn O'Brien, Who Made Downtown Culture High Fashion
Photo: Ron Galella/WireImage
How many people can say that they conquered the worlds of experimental art, public-access television, mainstream fashion magazines, and advertising? Glenn O'Brien, who died today, was the kind of rare polymath who could move between those seemingly unconnected spheres, and many more besides, finding the unlikely connections between them. (He even briefly entered the world of stand-up comedy.) Before art and fashion were so closely and profitably allied, and back when high fashion and downtown style were separated by far more than just zip codes, he was an early adopter of the blurring of boundaries between high and low.

O'Brien got his start in New York as a member of Andy Warhol's Factory, editing Warhol's Interview magazine with Bob Colacello. The artist was just the first in a long line of creative people with whom he'd ally himself — there was also Jean-Michel Basquiat (for whom he wrote the movie Downtown 81), Madonna, and Maripol. On his public-access show, TV Party, he introduced his audience of insomniacs (the show aired at 12:30 a.m.) to Robert Mapplethorpe, Debbie Harry, and David Byrne, and interviewed them in his anodyne style, sometimes keeping his sunglasses on in the studio. David Letterman was a fan, and perhaps even incorporated some of O'Brien's affect into his own screen persona.

O'Brien borrowed generously from the hipster affect of the Beats, but adapted that stance for the New Wave era. Zelig-like, he made an appearance, by his own account, as the underwear model on the Rolling Stones' Warhol-designed Sticky Fingers album, helped mastermind the controversial CK Jeans ads denounced by Bill Clinton, and edited Madonna's Sex book (not that many people were focused on the text). Even if you hadn't read his work or seen his picture, you undoubtedly saw something he had created, and it shaped your consciousness in some way. Almost every big brand in fashion, from Chanel to Barneys New York to Interview magazine, bore O'Brien's imprimatur at one point or another. He really was everywhere.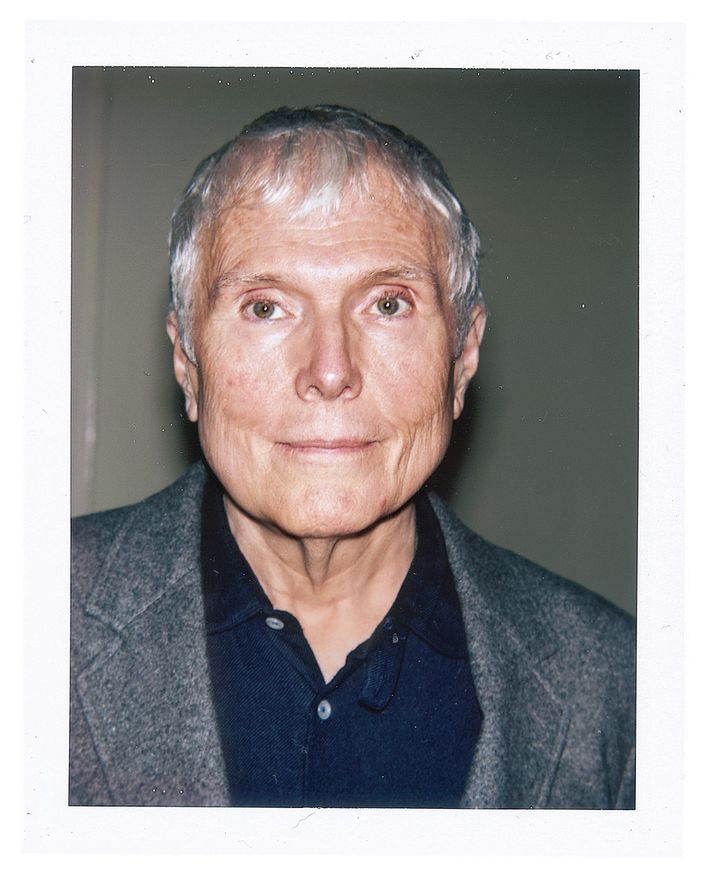 O'Brien rejected the idea of purity in fashion, or in art, for that matter. In a piece for The Paris Review, he asked, "What is the difference between art and advertising?" concluding that there was none. Like Warhol, he considered business an art, and thought that making a profit and having artistic integrity were not mutually exclusive. (One exception: He was adamantly not a fan of the Kardashian-ization of fashion.)
Through his column in Details and later GQ, The Style Guy, he advocated buttoned-up traditional style — he owned both smoking jackets and custom three-piece suits. But at the same time, he loved Supreme and his Basquiat-customized Schott Perfecto jacket, whose tough exterior had once saved him from a knife-wielding assailant. The jacket was adorned with a crown, and he went by the Twitter handle Lord Rochester, but O'Brien didn't consider himself fashion royalty. He was equally at home with fine artists and East Village skaters.

O'Brien wasn't one to shrink from new forms of media. When he left GQ, he and the magazine did not have the most amicable breakup, with O'Brien taking his grievances to menswear blog Four Pins. But he didn't go off fashion's radar — far from it. He revived the cult TV Party, in a sense, with a new chat show, Tea at the Beatrice, on Apple TV, and took a job at Maxim in its incarnation as a men's fashion title. He was the shark of fashion — always moving forward.