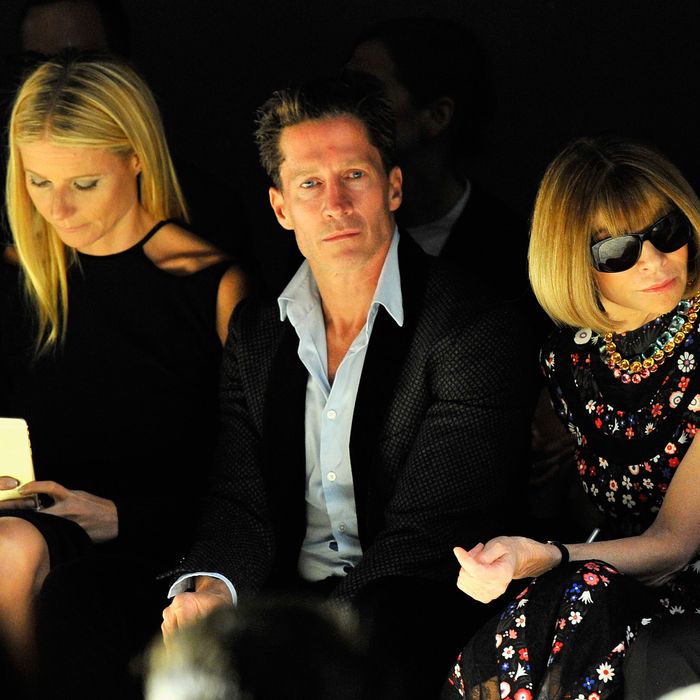 Gwyneth Paltrow and Anna Wintour.
Photo: 2015 Donato Sardella
Goop, Gwyneth Paltrow's lifestyle site, which sells the idea of "wellth," ceremonial lingerie burning, and jade vagina eggs, is expanding rapidly. A week after the In Goop Health conference was announced, Condé Nast revealed it is producing a physical edition of the site, dubbed Goop.
The quarterly publication, Goop, will be released this September. According to Women's Wear Daily, it's "conceptualized as a collectible," which hopefully translates to "filled with specific, expensive gift guides." Vogue editor Anna Wintour told WWD, "Goop and Condé Nast are natural partners."
Goop will, naturally, center on wellness, filling the health hole in Condé Nast after Self magazine closed last year. The idea was reportedly born out of a conversation between Wintour and Paltrow. Oh to be a fly on the wall.