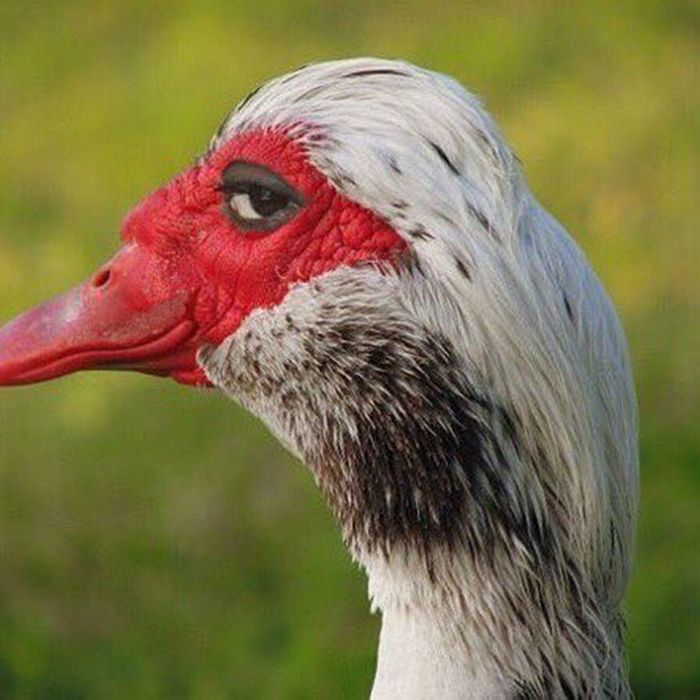 Perhaps a bird with a mischievous glare stepped into your timeline this week. It was an Indoutka, a duck indigenous to South America. It was quickly dubbed the #SlyBird because it looked vaguely human and gleefully deceitful. Look, this is a very dumb bird and a very dumb meme, but you have to admit its eye is gloriously smoky and its lashes are obnoxiously long. Here's how you can get the look, since we all want to look like a bird meme.
Step 1: Base
No decent smoky eye begins without a few sweeps of primer. NARS's somewhat bird-caca-colored one, Pro-Prime, feels aggressively appropriate. Blend a pea-size amount over your eyelids.
Step 2: Bottom half of upper lid and under the eye
With a flat shadow brush, apply a grey powder eye shadow to your eyelids, stopping at the crease. "Breezy" from Tarte's Rainforest of the Sea palette seems like a choice germane to Sly Bird, even though its name is a geographic impossibility. Take a smudger brush to line the shadow against your lower lashes.
Step 3: Upper lid and lips
Take a red lipstick and paint it over your lips. Don't stop there. Trace the lipstick around your upper lid until you look sufficiently ridiculous. And then apply a little more. Your'll resemble the ruby version of Ursula from The Little Mermaid. You can use M.A.C.'s cult Ruby Woo, or some old drugstore pick. Let's not make this more complicated than it should be.
Step 4: Lashes
Reach for any tube of mascara in your collection that isn't completely dry and embarrassingly clumpy. Sweep the wand in an upward motion over your lashes. You're almost there.
Step 5: Stare
Picture this. You've spent two minutes reading about how to look like a tropical duck. Some of the tips are salient, however, so you purse your lips and gaze sideways at your screen. Boom. The Sly Bird.