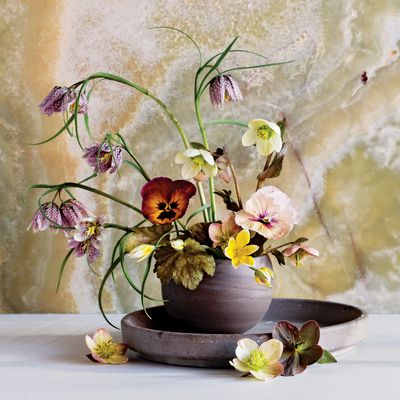 Peony cultivars.
Photo: © Ingalls Photography
Just in time for spring, the new book In Full Flower: Inspired Designs by Floral's New Creatives showcases floral creations by 21 influential designers across the country. Shot by photographer couple Gemma and Andrew Ingalls, the full-page spreads depict floral arrangements as sculptures, each made from flowers grown on an artist's farm or sourced from local gardens.
"Similar to a memorable meal meticulously created and presented, only to be consumed shortly thereafter, flower art is living, nebulous time-based stuff, to be appreciated in the moment, and then it's fleetingly gone, back to the earth," Gemma Ingalls writes. In one arrangement, magnolia branches hang on a series of wooden ladders and hornet nests. Another piece was made to look like a vintage black-and-white photograph, with one white-flowered stem arching to the side.
Many of the designers use branches, vines, and other foliage — things that seem disposable upon first glance — to reimagine stray materials for a contemporary take on the art of floral design. Profiled in interviews throughout the book, the artists come from various career backgrounds: One was a voice and performance major, another worked at Juicy Couture, and one woman dropped out of art school to start arranging flowers.
Click ahead to see images from the book, published by Rizzoli. The Cut's editorial director Stella Bugbee wrote the book's foreword.
If you buy something through our links, New York may earn an affiliate commission.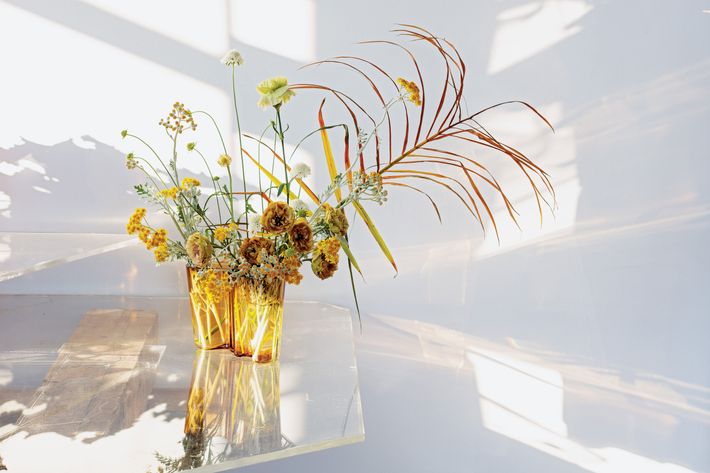 Sarah Ryhanen
"The act of growing, cutting, and arranging with my own raw materials and the season in mind creates a subtle yet appreciable energy that is thick with my experiences and relationship to nature."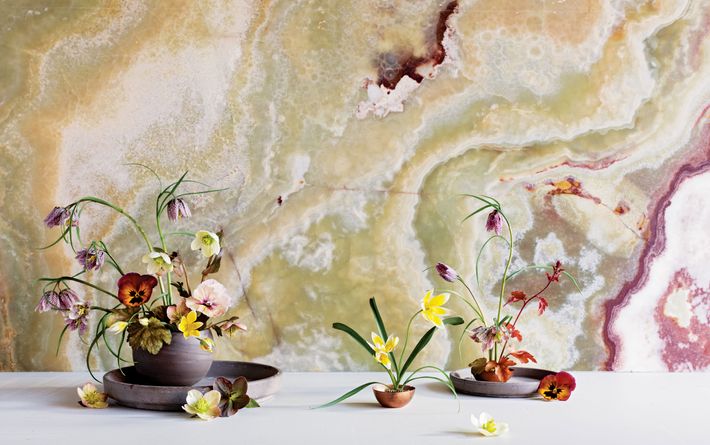 Sarah Winward 
Ikebana-style blossoms, foraged from Sarah's backyard, against an onyx backdrop.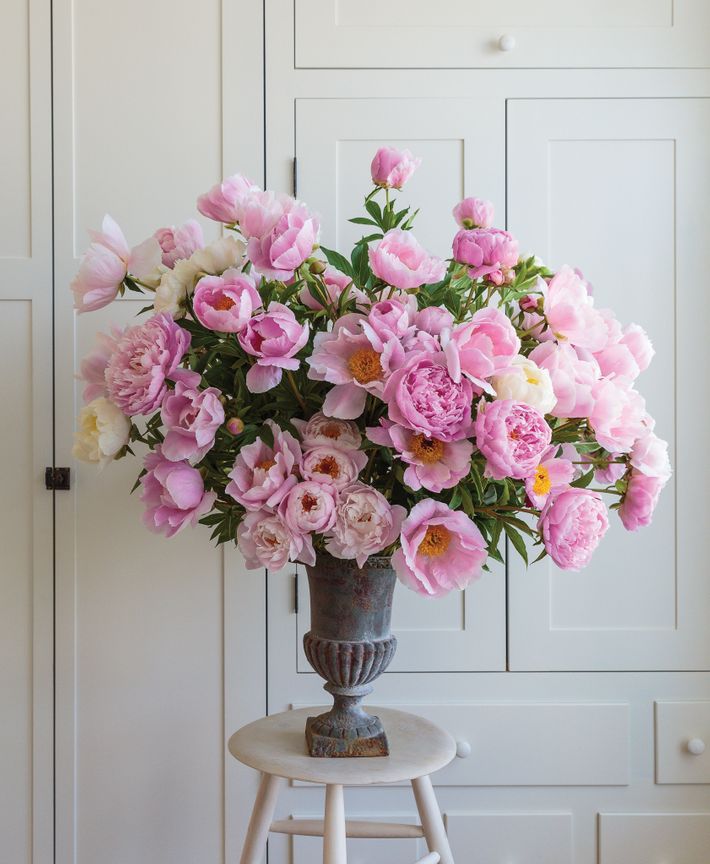 Ariella Chezar 
An array of fragrant peony cultivars, grown at Zonneveld Farm, named after Chezar's mother's maiden name.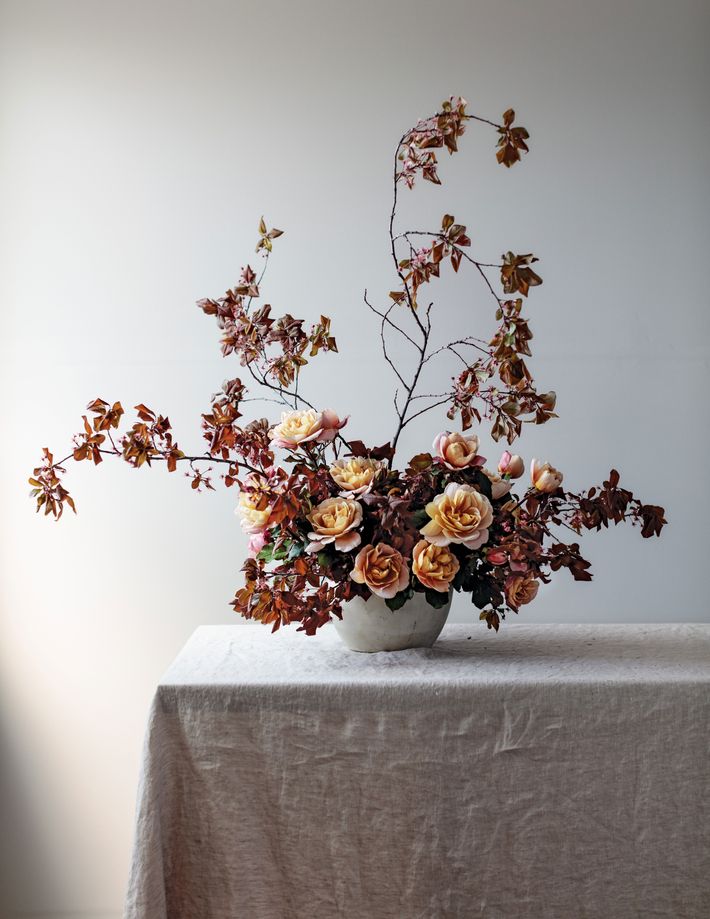 Nicole Land
An arrangement of garden roses and ornamental plum branches.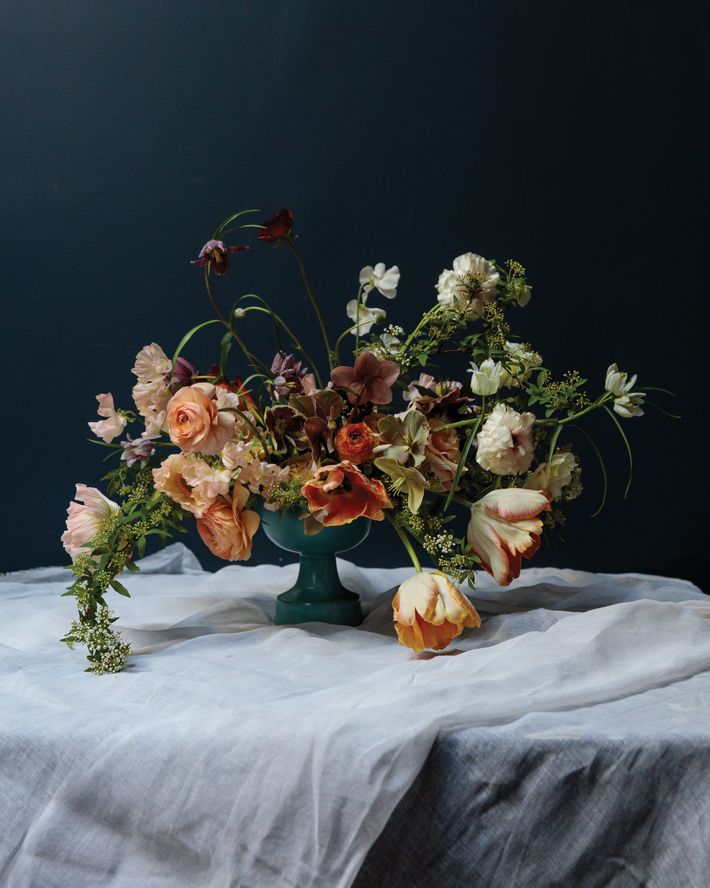 Nicolette Owen
A mix of tulips, ranunculus, fritillaria, hellebore, poppies, and spirea to capture the essence of spring.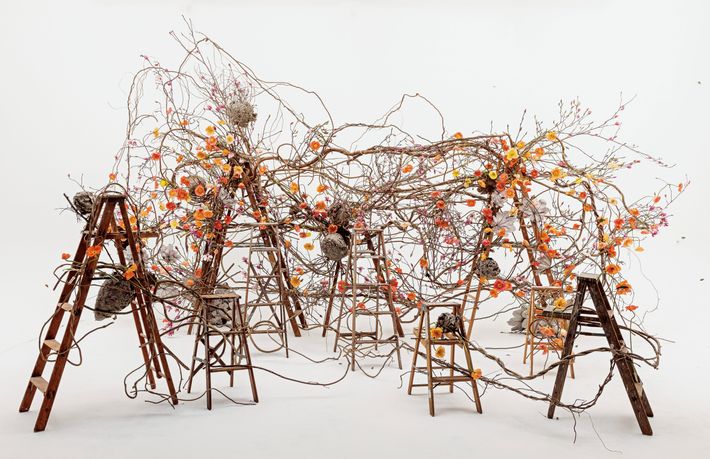 Emily Thompson (New York, New York)
An installation featuring hornet nests, magnolia branches, poppies, and live butterflies.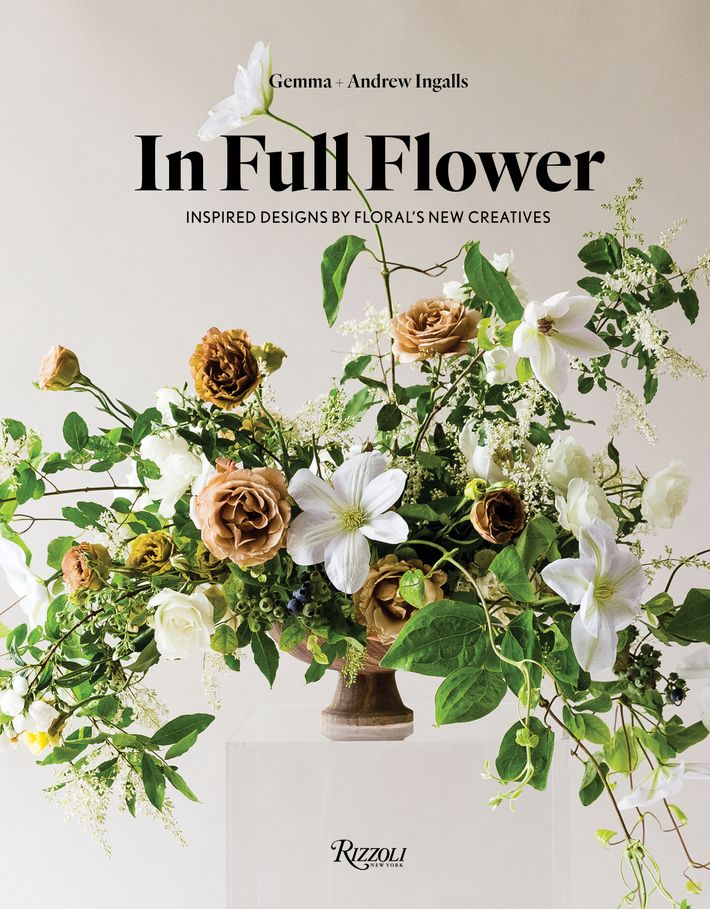 In Full Flower: Inspired Designs by Floral's New Creatives by Gemma Ingalls and Andrew Ingalls