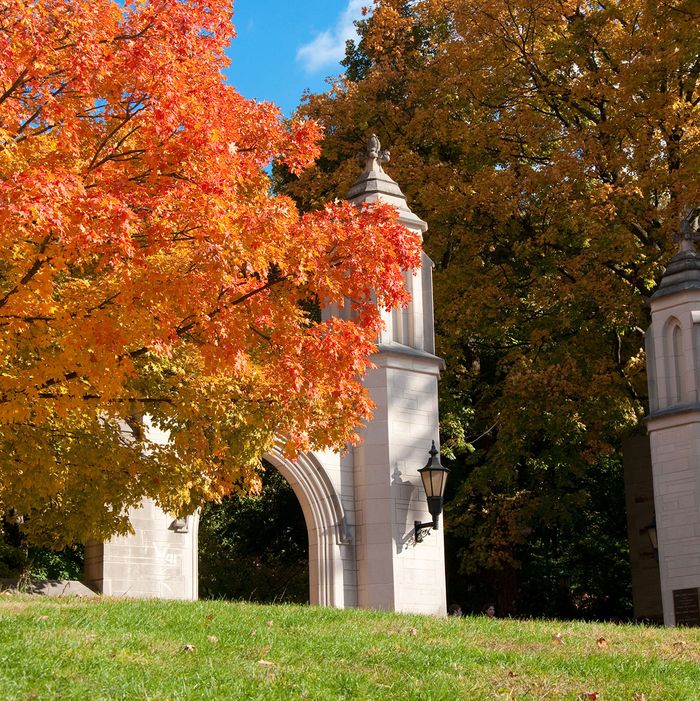 Indiana University Bloomington.
Photo: Getty Images
In an effort to combat campus sexual assault, Indiana University Bloomington has enacted a new policy that would prevent incoming student athletes who have already committed such offenses from playing for the school. Going forward, the athletics department will be conducting an "appropriate inquiry into every prospective student-athlete's background" and barring them from "athletically-related financial aid, practice or competition" if they have a past with sexual or domestic violence.
Specifically, this policy would affect "any prospective student-athlete — whether a transfer student, incoming freshman, or other status — who has been convicted of or pled guilty or no contest to a felony involving sexual violence (as defined below), or has been found responsible for sexual violence by a formal institutional disciplinary action at any previous collegiate or secondary school (excluding limited discipline applied by a sports team or temporary disciplinary action during an investigation)."
The Southeastern Conference currently implements such a ban on transfer students between their member schools; it's to be seen if Indiana's policy will spread to other fellow Big Ten schools.