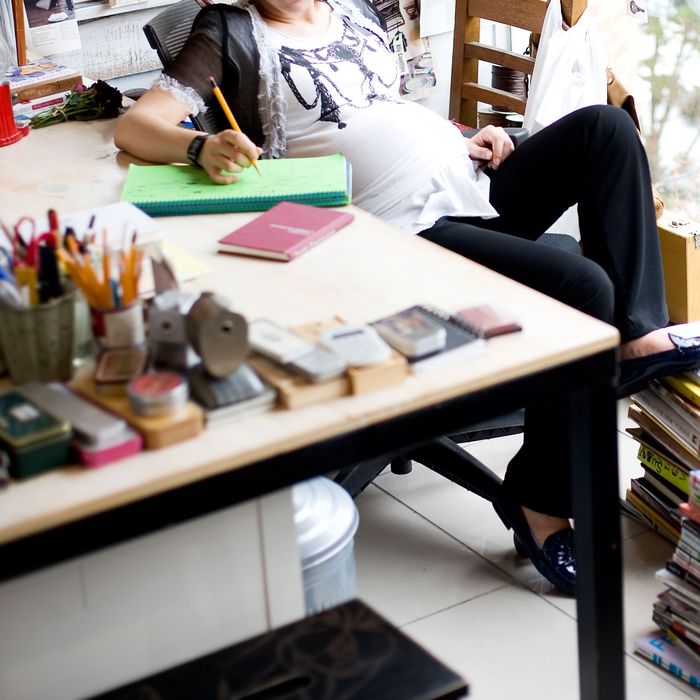 Dear Ivanka.
Photo: Dae Seung Seo/Getty Images
On Tuesday, Ivanka Trump's new book, Women Who Work, will be released. In it, Trump will help working women in "identifying opportunities, shifting careers smoothly, negotiating, leading teams, starting companies, managing work and family, and helping change the system to make it better for women." Today, Politico published Ivanka's preface to the book, which you can read here. Below, find the preface if it were rewritten by a working woman living under the Trump administration.
At the time I was writing this book, my mother was getting a breast-cancer screening that she was worried wouldn't be covered under her insurance. My manuscript was completed before we knew if the ACA was going to be repealed. As I write this preface, my babysitter called in sick and my company doesn't offer flexible work hours. These last 19 months have been some of the most stressful of my life — and now that Donald Trump is in office, it's just getting started.
Managing to have affordable health care, equal pay, state-subsidized child care, and paid parental leave has been my mission throughout my entire career, as well as just simply being able to get food on the table. Today, I have the opportunity to take that work to new heights and hope that my male boss doesn't retaliate against me.
Over the last year and a half, I've had the honor of traveling from home to work and back again, meeting the men of my office, listening to their hopes and dreams, their challenges and concerns. I have groaned tremendously as a person, and the experience has changed nothing in my life.
In these weeks following the election result, I have been terrified at the overwhelming amount of rollbacks for people across America who have shared their stories. Many have offered to extend their ideas and expertise in the areas I am deeply passionate about, including how to deal with what the hell is going on. Economic empowerment of women and girls seemed like a possibility only six months ago; leveling the playing field for female entrepreneurs and job creators is basically the last thing on my mind; and advancing the potential of women in our economy sounds great, but have you ever heard President Trump speak … once?
When Trump took office as our nation's 45th president, I wished I could take a formal leave of absence from both my full-time job and my part-time side hustle, driving Uber overnight while pregnant with twins. On paper, these working hours seem straightforward, but emotionally, these are not easy decisions for me to make. I have known since I was a child that I wanted to be a developer and an entrepreneur, but not having access to inherited wealth, I had to take on a different, lower-paying and higher-stress job. It is difficult to stay working at businesses that don't promote women, are paying me less than my male counterparts, and with the threat of sexual harassment always looming, but the potential to improve the life of my daughter has caused me to fundamentally consider where my work will do the greatest good. One thing is for sure: I will not be having another child. The earth is dying.
I recognize the privilege and responsibility that Ivanka Trump has to use her voice to make a positive impact, and yet it's weird how she just phones it in. I believe in the full power of women and girls to accelerate the pace of progress both in our country and around the world — and I look forward to furthering the cause without her.