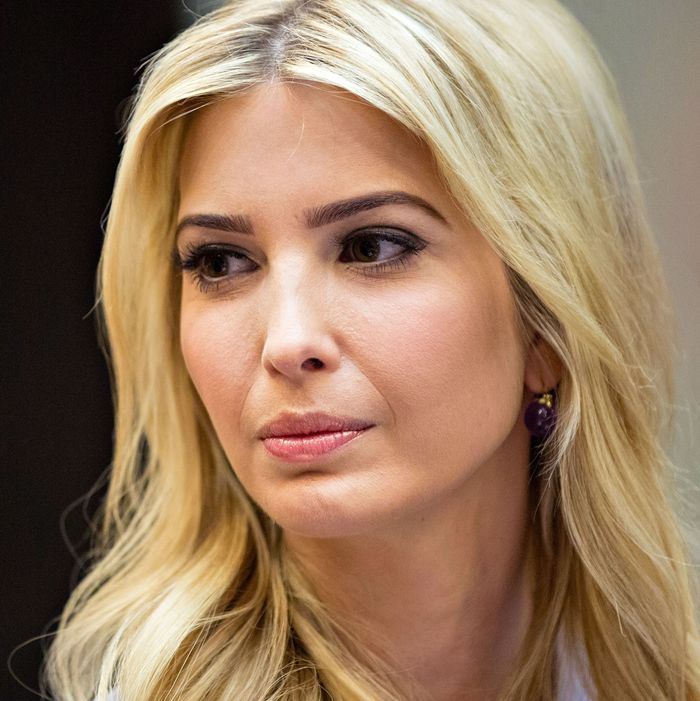 Ivanka may not have been home to witness the protests against her, but her neighbor was.
Photo: Pool/Getty Images
On Saturday night, hundreds of LGBTQ protesters held yet another dance party, this time in front of Ivanka Trump and Jared Kushner's house in Washington, D.C.'s Kalorama neighborhood. Members of WERK for Peace twerked on cars and held signs urging Ivanka to "get natural," but, as the Hill points out, it's not clear whether Ivanka and Jared were home to witness the protest. (Ivanka was last seen in New York City on Friday, celebrating her youngest son Theodore's birthday.)
The First Daughter might not have been there, but the Daily Mail captured Dianne Bruce — who lives across the street from Ivanka and Jared — watching the whole thing from her front steps while bundled in fur, sipping a glass of white wine, and wearing a serene smile.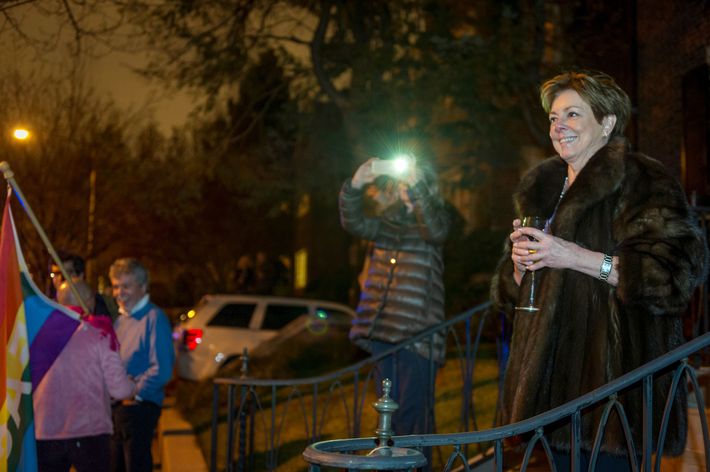 Maybe she believes in climate science, or maybe she just wants her parking spot back.