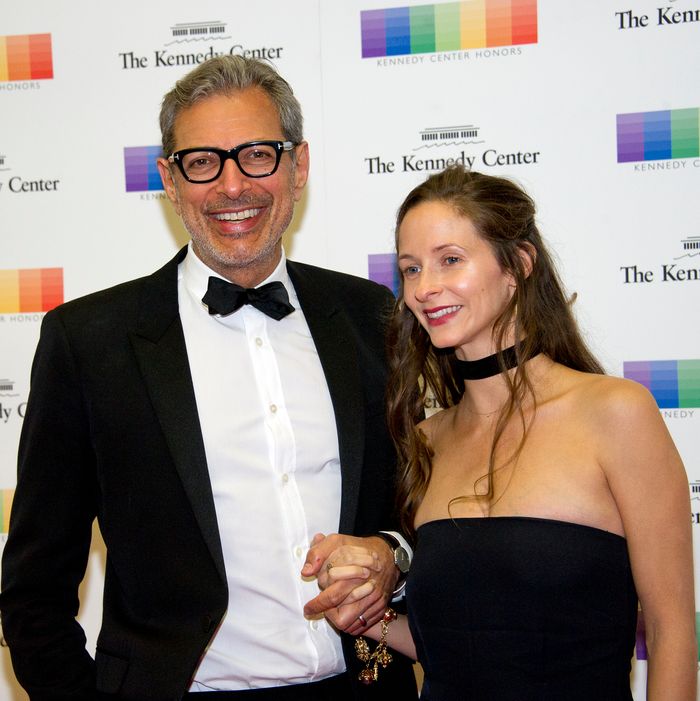 Three's a crowd, but four's a party. Jeff Goldblum and wife Emilie Livingston welcomed their second child together, a baby boy named River Joe, last week. Their first son together, Charlie Ocean, is 21 months old.
Livingston posted a private photo of the happy foursome on Instagram with the caption, "I can't believe it's been a week already! River Joe Goldblum was born 4/7/17 at 8:53am. Charlie Ocean is such a sweet and caring older brother. We couldn't be happier!!! @jeffgoldblum is our rock and continues to be an exceptionally loving and passionate father! Love my boys!!!"
Goldblum, who's looking rather spectacular in recently released photos from Thor: Ragnarok, and Livingston announced the pregnancy last January.