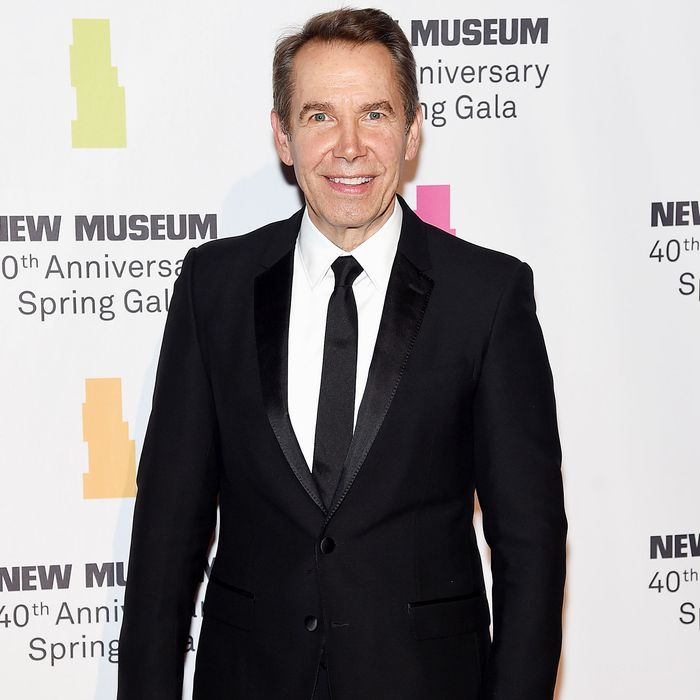 Jeff Koons.
Photo: Jamie McCarthy/Getty Images
"They touch on the metaphysical: the right here, right now, and its connection to the past and the future. They're about shine, the basics of philosophy, passion, what it means to be a human, what it means to be an animal, the idea of transcendence." That's the ever-effusive Jeff Koons speaking to the New York Times, not about a new sculpture or painting but about the handbags he's designed as part of his "Masters" project with Louis Vuitton. The series was inspired by Koons's "Gazing Ball" project, which featured repainted versions of Old Masters with a glinting blue sphere placed in front of them.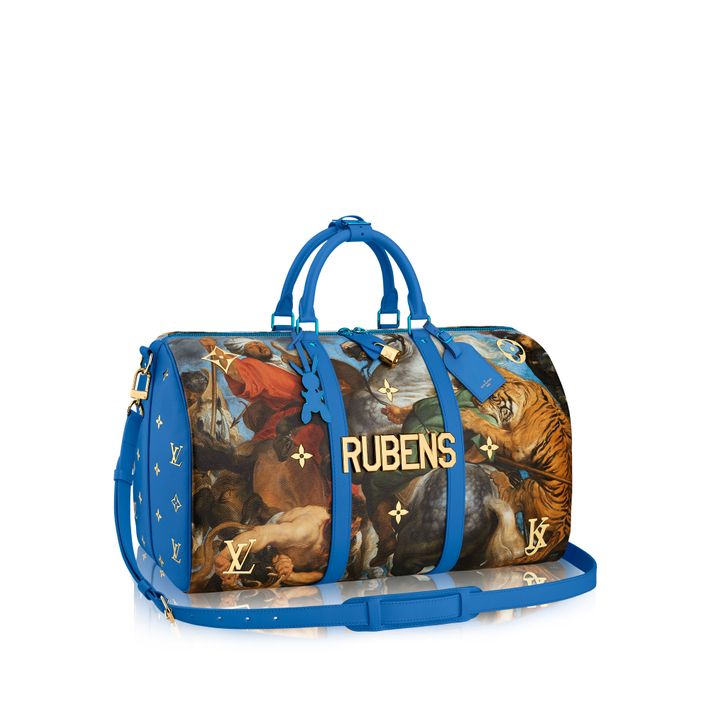 The 51-piece collection, which also includes key chains and small leather accessories, features reproductions of classic paintings by artists like Rubens, Fragonard, and Titian. (Yes, there's even a Mona Lisa bag.) Each canvas was carefully reproduced with permission from some of the world's great museums, including the Louvre. The bags are emblazoned with the names of each artist, as well as Vuitton's monogram and Koons's cheeky take on the monogram using his own initials. And, for those unfamiliar, each bag contains a miniature bio of the artist.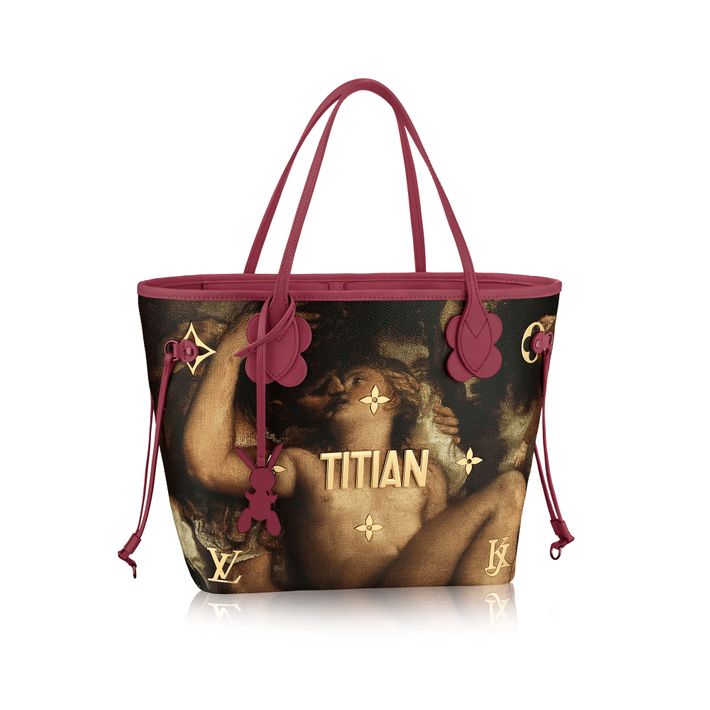 "It's a great platform for communication!" Koons told the paper, of the bags, which will be sold beginning April 28 in select Vuitton stores and in a New York pop-up. As for those who find the price tags a little daunting? "Well, they can walk by the windows of Louis Vuitton and enjoy them."