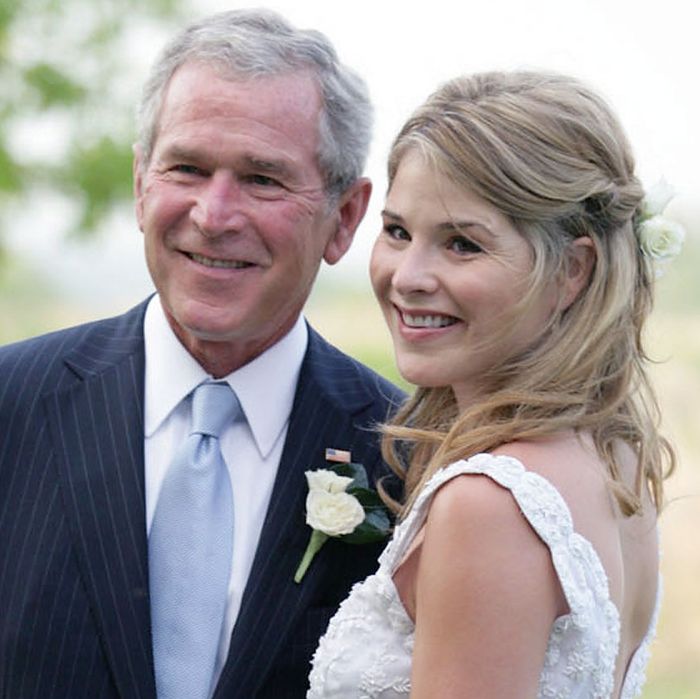 George W. Bush and daughter Jenna Bush Hager.
Photo: The White House/Getty Images
Until recently, George W. Bush was considered, by and large, a disaster of a leader responsible for a war that claimed the lives of at least 100,000 Iraqi civilians and drastically destabilized the region to this day. The 43rd President has since undergone a — frankly impressive — brand pivot to beloved, bumbling grandpa. He paints small dogs! He gets stuck in a rain poncho at the inauguration then goes on The Ellen DeGeneres Show to joke about it! And now, according to daughter Jenna Bush Hager, he's a feminist.
"People laugh at this, but I think my dad was a feminist," she told People. "He showed us that we could be whatever we wanted to be."

Inspiring to think that even a member of a political dynasty worth millions of dollars can be whatever they want to be.
And in related news, words don't mean anything anymore.