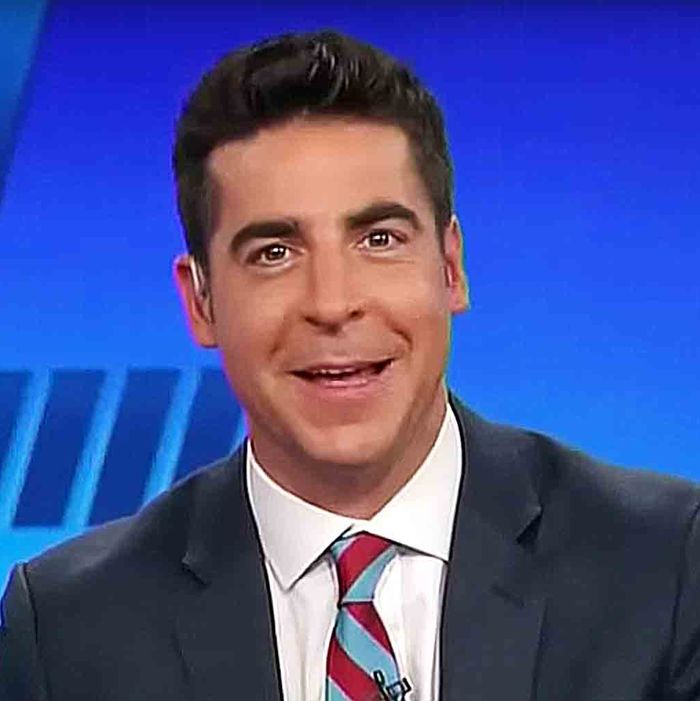 Fox anchor Jesse Watters is going on vacation after a crude remark about Ivanka Trump.
Fox News host Jesse Watters — the guy behind that racist Chinatown segment — announced late Wednesday that he'll be on vacation "with his family" until Monday, meaning he'll miss the next two nights of The Five as well as his weekend show, Watters' World, on Saturday. The sudden news comes a day after Watters made an on-air comment about Ivanka Trump that many read as a poorly masked sexual reference.
In a segment of The Five discussing Ivanka being booed in Berlin, Watters said, "It's funny, the left says they really respect women but then when given the opportunity to respect a woman like that, they boo and hiss, so I don't really get what's going on here." He added, after making a hand gesture, "But I really like how she was speaking into that microphone."
Twitter was quick to react, but in a statement, Watters said he'd been referring to "Ivanka's voice and how it was low and steady and resonates like a smooth-jazz radio DJ."
Whatever the intent, the optics aren't great — Watters's comment comes just after his mentor at Fox, Bill O'Reilly, was forced out thanks to sexual-harassment allegations (in fact, it's thanks to O'Reilly's departure that Watters is now a full-time panelist on The Five) and as the network faces a lawsuit alleging racial discrimination.
Yesterday, Fox's head of human resources sent out a memo to freelancers and contributors requesting that they complete a one-hour sensitivity-training program. "It is critical that everyone attends to ensure that we maintain a professional workplace," he wrote. But former Fox employees say the network's culture is unlikely to change as long as its higher-ups remain in place. "All of the senior leadership is the same," former contributor Margaret Hoover said. "The culture is still there because the executives are still there."