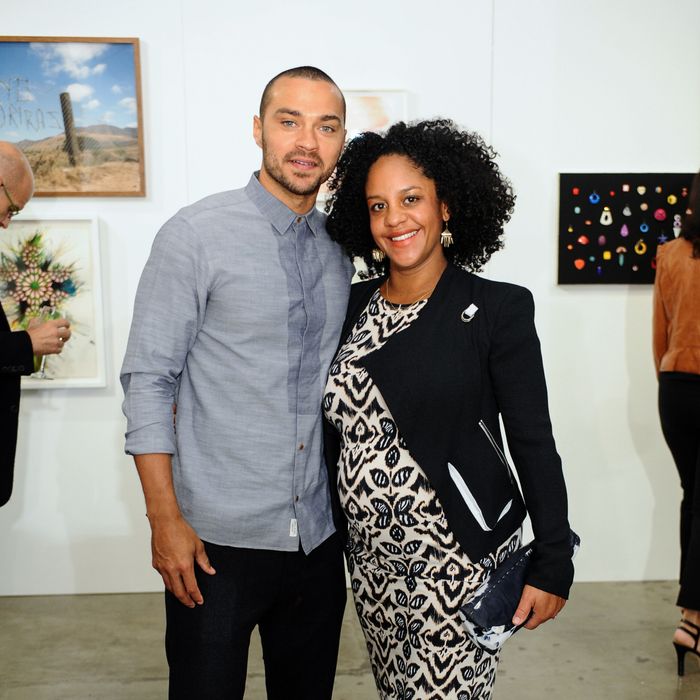 Jesse Wiliams and Aryn Drake-Lee.
Photo: Stefanie Keenan/WireImage
Some sad news to report: After five years of marriage and more than a decade together, Jesse Williams, of Grey's Anatomy fame, has filed for divorce from wife Aryn Drake-Lee. The split was first reported by thejasminebrand.com and later confirmed by multiple outlets.

Williams and Drake-Lee wed in September 2012, after knowing each other for more than five years, according to People. In 2009, Williams told the magazine that he was drawn to Drake-Lee's independence. "She is her own person," he said at the time. "Being intelligent and self-made is a big deal for me."
Indeed, Drake-Lee, a real-estate broker, knew Williams before he rose to fame as Dr. Jackson Avery on ABC's drama Grey's Anatomy. "I was a teacher when I met her, so she's been with me through all different facets of my career," Williams told USA Today in 2010. "She's stuck with me through thick and thick and thick and thin."
Williams and Drake-Lee have two children together, Sadie, 3, and Maceo, whom they welcomed in 2015. E! News reports that Williams is seeking joint legal and physical custody of their kids as well as to terminate spousal support.