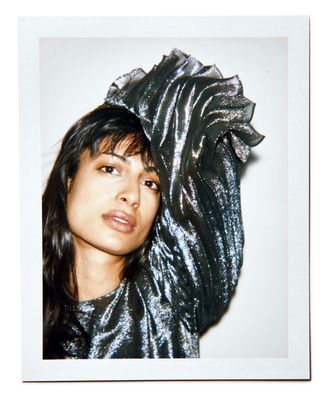 Jet wears Christopher Kane.
Photo: Lucas Michael
Going by a single name is a cool-person hallmark: Prince, Cher, Lorde. And up-and-coming model Jet fits right into that tradition. The Cleveland, Ohio, native was considering becoming a professional tennis player — her family owns a tennis academy — but took a hairpin turn into modeling when she was discovered while dog-walking. Now on Next Models's roster, she's a fashion aficionado who gets as excited about Birkenstocks as she does about her designer poncho. Read on for her lightning-round answers to our interview questions.

If you were a magazine, what magazine would you be?
I would be Italian Vogue. There is something so magical and mysterious about each issue. It is so intriguing to get lost in the editorials, and really feel the love and passion put into each issue. To me, it is a symbol of art and beauty with purpose.
If you could speak to animals, which animals would you want to talk to?
Turtles. They're so relaxed and easygoing. In no rush to get anywhere, they just let everything happen naturally. I think we could all learn a lot from that type of mind-set. No hurry, no worry.
Sneakers or slippers?
Birkenstocks with socks, 100 percent.
What piece of clothing or accessory makes you feel most like yourself?
My indigo Chloé poncho. The minute I saw it on the runway, I knew I had to have it. It was love at first sight, and I would set aside money each week for it. I finally went into the shop in Soho on my birthday, and as soon as I put it on, I knew I had finally found my soul-mate piece of clothing.
If you could be outfitted by one designer for the rest of your life, who would it be?
Chloé. I love anything that is effortlessly beautiful. Everyone who has designed for the brand over the years has stayed true to [founder] Gaby Aghion's vision. Each piece exudes grace and beauty. It's the type of clothing that makes you want to take a step back and truly enjoy life.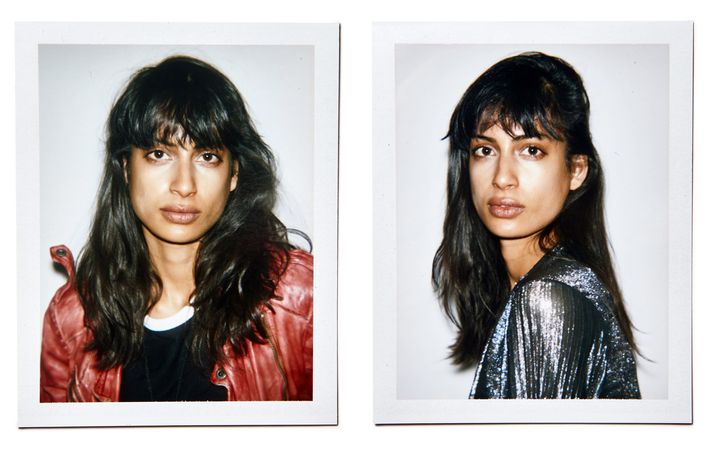 What's something your social-media followers don't know about you?
Almost everything. I think social media is a great tool for connecting people. But I think the best way to know or understand anyone is through real face-to-face interaction. To me, that will always be the most genuine way to capture someone's true spirit.
What do you eat for breakfast?
I love making my meals at home, especially breakfast. I like to turn on my favorite music and just relax, and set a positive intention for the day. I usually start out with a warming matcha green tea, and right now I've been really into smoothie bowls topped off with melted dark chocolate and granola.
What time is your alarm set for in the morning?
For 6 a.m., always. I love giving myself a couple hours to relax and have a nice breakfast before heading out for the day.
What was the last website you looked at?
CAP Beauty. It's my favorite little shop in NYC. They sell amazing beauty products, as well as some incredible vegan chocolates and snacks.
Fuck/Marry/Kill?
It's a secret. / My soul mate, when I find him. / Not into killing, I prefer karma.
If you had only three things you could eat for the rest of your life what would they be?
Bananas, almond butter, and fresh green juice.
Person you wouldn't mind being trapped in an elevator with?
My mom. She is the most loving and entertaining person I've ever met.
If you could tell Donald Trump ONE thing and make sure he would listen, what would it be?
Talk less, listen more.
If you were a color, what color would you be?
Aquamarine.
Jet wears Christopher Kane pleated lamé top, $745 at Net-a-Porter.com.