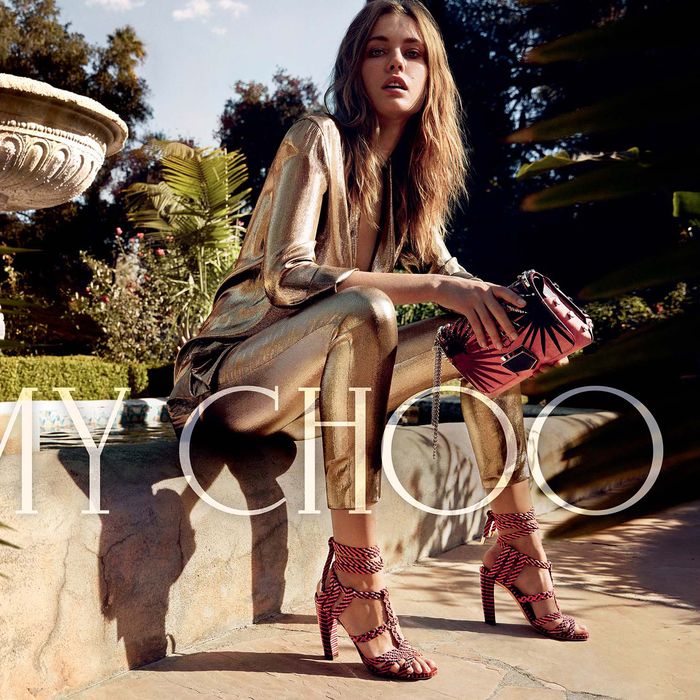 Jimmy Choo ad.
Photo: Jimmy Choo
Following a 16 percent increase in earnings last month, Jimmy Choo is looking for a buyer for the whole company. The Hollywood-favorite company has enjoyed strong sales in China and with post-Brexit bargain hunters, as well as a positive response to their recently refocused menswear.
On Monday, the Jimmy Choo board announced it was on the market, citing a desire to "maximize value for shareholders." JAB Luxury GmbH, which holds almost 70 percent of the shares, is looking to focus on its core, non-luxury businesses, such as Krispy Kreme and Panera Bread. JAB Luxury is also selling Bally, a fellow high-end brand, which popularized loafers that fold into slides. This would leave Belstaff as the sole clothing brand held by JAB Luxury.
The brand, adored by Real Housewives and red-carpet regulars alike, enjoyed a 10 percent spike in stock prices Monday morning after the announcement. Bank of America Merrill Lynch and Citigroup are handling the sale — can someone forward their contact info to Carrie Bradshaw?