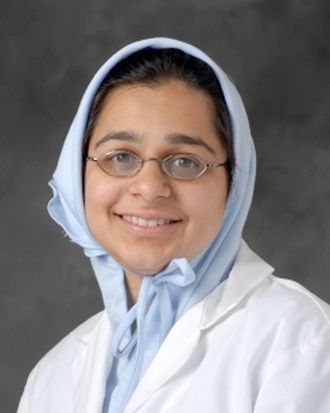 Dr. Jumana Nagarwala.
Photo: Henry Ford Hospital
Dr. Jumana Nagarwala, an emergency-room doctor at Detroit's Henry Ford Hospital, has been charged with performing female genital mutilation on minors in what is believed to be the first FGM-related criminal case in the United States. She also faces a charge of transportation with intent to engage in criminal sexual activity.
Per a complaint filed in U.S. District Court in Detroit, Nagarwala, 44, is accused of performing the procedure on girls aged 6 to 8, some of whom traveled out of state to a clinic in Livonia, Michigan, for her services. Investigators believe that she may have been performing such procedures since 2005.
The documents show that when one 7-year-old victim from Minnesota was interviewed by an FBI forensic expert, she was told she was going to Detroit for a "'special' girl's trip" where she then went to the doctor's to "get the germs out." She elaborated that Nagarwala "'pinched' her on the 'place [where] she goes pee.'"
"Female genital mutilation constitutes a particularly brutal form of violence against women and girls," acting U.S. Attorney Daniel Lemisch said in a statement. "It is also a serious federal felony in the United States. The practice has no place in modern society and those who perform FGM on minors will be held accountable under federal law."
A long-standing practice in some cultures, FGM is meant to suppress a woman's libido through removal of the clitoris, though other forms of the procedure involve removing the labia minora and/or the labia majora as well. The World Health Organization — which estimates that 200 million women have been subjected to FGM — wholeheartedly condemns it.
Nagarwala has been placed on administrative leave from her job at Henry Ford and, if convicted, is facing five years to life in prison.