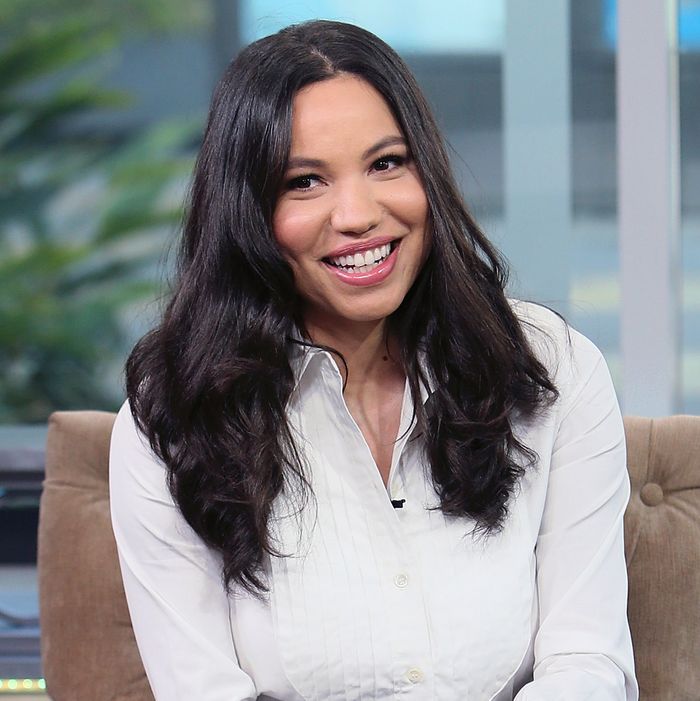 Photo: David Livingston/Getty Images
Underground's Jurnee Smollett-Bell and her husband Josiah Bell took to Instagram yesterday to share some ridiculously adorable family photos. Smollett-Bell's snap was of herself with baby Hunter and husband Josiah with the caption, "My fellas. So in love … they make my heart explode," along with a whole host of emoji. Meanwhile, Josiah posted an equally sweet pic of himself with Hunter, writing, "I seriously thought life was incredible before my little one came into my life [but] @jurneebell NOTHING can top watching you bring our son into this world!"
Smollett-Bell worked tirelessly throughout her pregnancy, and even did stunts on Underground while she was seven months pregnant. The actress told ET:
I admire so many women who say, 'You know what? You don't have to choose. You can live your truth in both areas of your life and be a whole person.' I've grown up and seen so many women who have. Alfre Woodard is an example of someone. Look at Zoe Saldana, how she's rocking the twins, you know, bringing them on the set.

I think if in your life you want to do it, you shouldn't have to choose one over the other. We live in 2017 and, as women, we should be able to do what we love and create what we love.