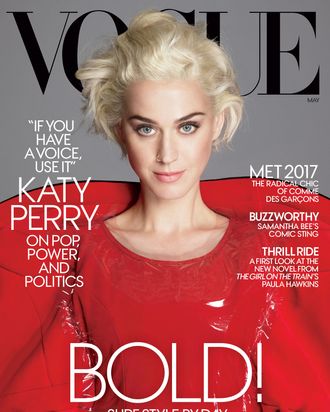 Katy Perry on the cover of the May 2017 issue of Vogue.
Photo: Mert Alas and Marcus Piggott/Vogue
Katy Perry has gone from California casual to designer straitjackets. The pop star, who is one of the co-chairs of the upcoming Met Gala dedicated to Rei Kawakubo, wears a look from Comme des Garçons' "Invisible Clothes" collection on the cover of the new issue of Vogue. Her gargantuan attire goes along with her new self-description as "more androgynous [and] architectural lately," as well as her current penchant for making super-woke music videos set at theme parks.
Luckily, her sense of humor didn't suffocate under all the avant-garde fashion. ("Let me know when Zoolander 3 starts shooting," she joked as she was corralled into a look from the designer's "Broken Bride" collection.) Still, it sounds like all that time wearing Kawakubo's work gave her an appreciation for the designer's artistry: "These clothes, honestly, are walking pieces of art. It's the redefinition of sex; the sex of the mind."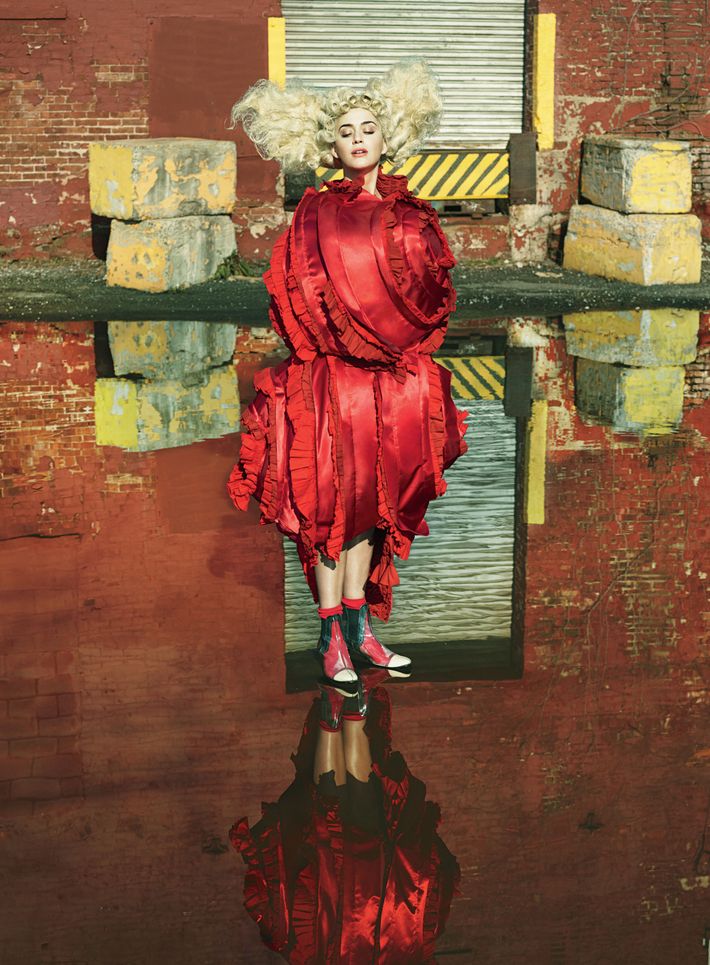 Meanwhile, there's no sign yet of fellow co-chair Tom Brady modeling any multi-armed creations.