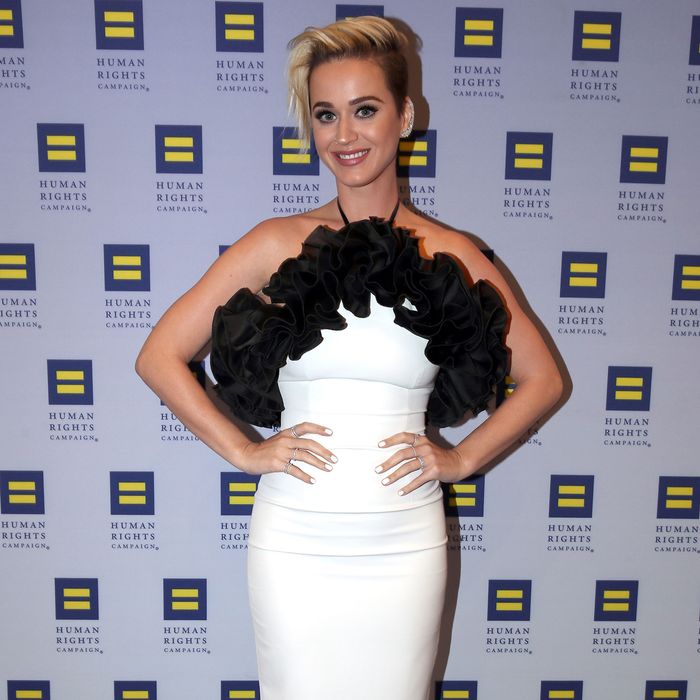 Katy Perry.
Photo: Christopher Polk/Getty Images for Human Rights Campaign
A day after Ryan Phillippe adamantly denied that he and Katy Perry are dating, the pop star finally decided to chime in on the situation. How could she not? Phillippe's feelings on the issue were so strong he'd resorted to the egregious use of ALL CAPS on Twitter (a jarring sight, indeed!). He'd also gone so far as to declare, "[I] barely know her," even though the two were reportedly seen flirting it up weeks earlier at Elton John's birthday party. Nevertheless, Perry came back with the perfect tweet in response to Phillippe's assertion that she's most definitely not at his house:

Phillippe's response? "Never."

Okay, jokes aside, Perry offered up another tweet to clear up the situation in earnest.

And now all is well between the two.