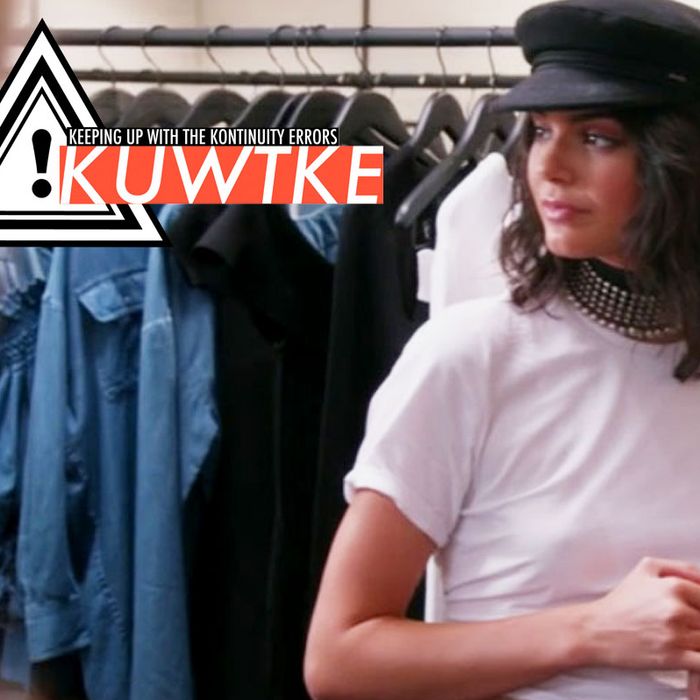 On this week's episode of Keeping Up With the Kardashians, our A plot was Khloé's friendship with Malika; our B plot was Kendall and Kylie's work as Kendall and Kylie stylists; and our C plot was Kim's struggle to help Kanye West. Ya'll already know what time it is: #LEGGO.
Scene 1/Cold Open:
As last week's "To be continued …" led us to believe, this week's episode picks up right where the most recent finished. Crying, Kim talks on the phone with Kanye's friend, who's informed her that he's in the hospital. Kim asks over and over if what's happening is "serious," trying to gauge what exactly is going on with her husband. In her confessional interviews, Kim elaborates on the call, saying that no one was telling her anything. Once she's off the phone, Kim stops crying, immediately pulls herself together, and tells Kris and Kourtney that "he" — it's unclear if it's Kanye or his friend — was simply crying on the other end of the call, unable to give an update on what exactly was happening. Concerned but agitated, Kim tells her family that she just wants him to tell her "what's wrong." Like the final scenes in last week's episode, this scene was filmed on November 21, 2016.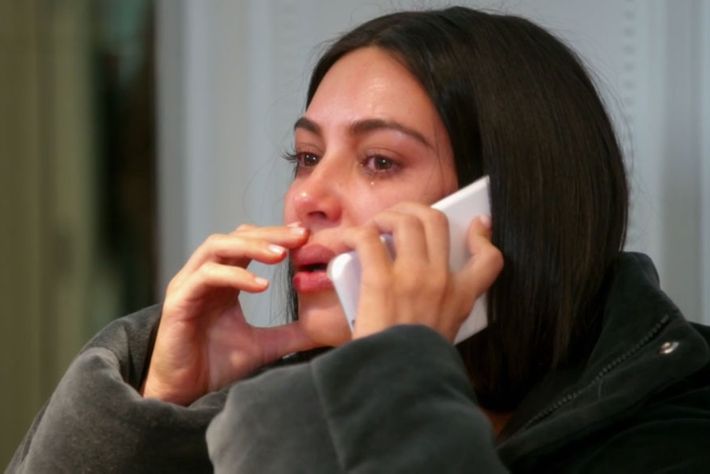 Scene 2:
Later that day, Kris visits Kim, who is resting in her hotel-room bed. Kim's on the phone with her assistant Steph Shep, expressing her worry about the upcoming Angel Ball, where her dad, the late Robert Kardashian, will be honored. Should she stay in New York, or fly back to L.A.? She's also anxious about the press Kanye will get from his hospitalization. With the help of Kris, Kim decides to go be with Kanye because she feels like it's "the right thing to do." Kris seems to have completed her glam for the ball, as her hair and makeup don't have a single flaw; still, she balances her eyeglasses on her head and asks Kim if she needs a travel companion back to L.A. Kim tells her mother to stay and honor Robert, but Kris insists. She's sure Khloé and Kourtney can handle the ball on their own. Kim thinks for a second and finalizes her decision: Her mom should stay in New York. Kris finally agrees to stay, but not before telling Kim to text her when she's about to leave so she can run and give her a hug. Like Scene 1, this scene was filmed on November 21, 2016.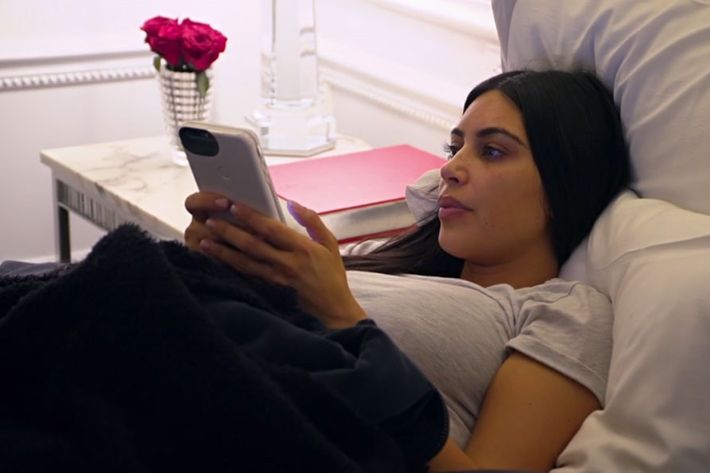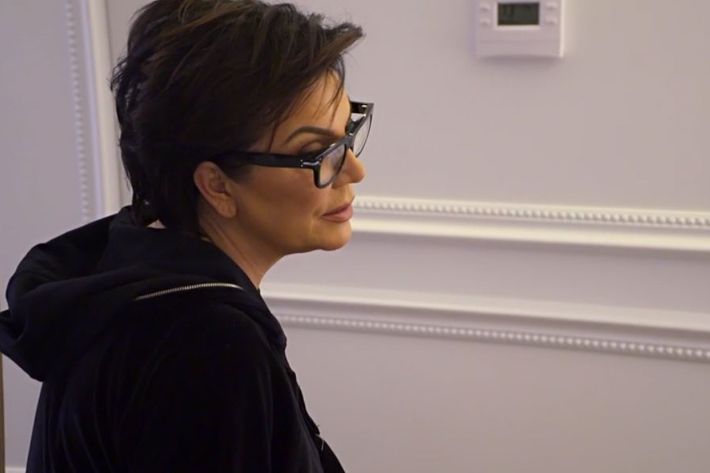 In a separate car from Khloé and Kourtney, Kris rides with the most patient man in America, Corey Gamble. Corey seems to have arranged Kim's rescheduled travel back to L.A., because Kris asks about her departure like he single-handedly runs JetLux.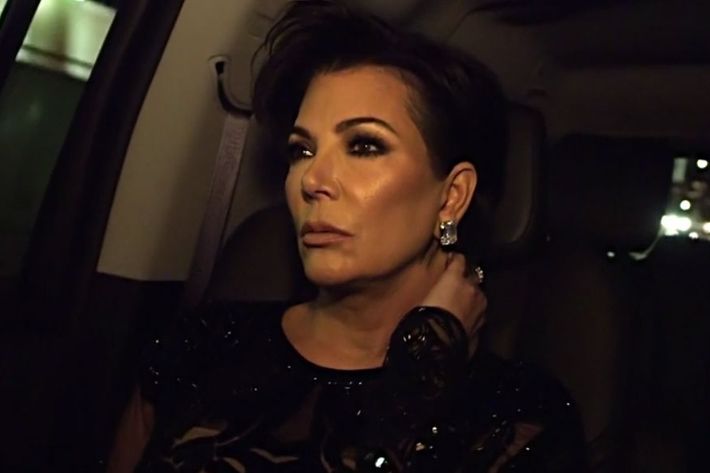 At the ball, Kris meets up with Kourtney and Khloé. She also handles interviews, mainly about Kim and her recovery from the robbery, while the other two pose for photos like the fanciest mute children this side of the equator. The questions continue even as they take their seats in the ballroom next to Tommy Hilfiger, Lorraine Schwartz, and Denise Rich. Many got the memo that Kim was supposed to be in attendance, which means Corey is telling inquiring strangers that Kim is tending to a "family emergency" — language I'm sure that Kris did not approve.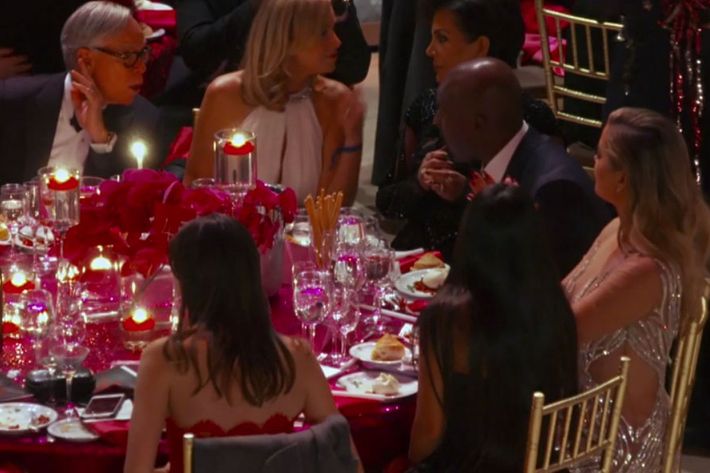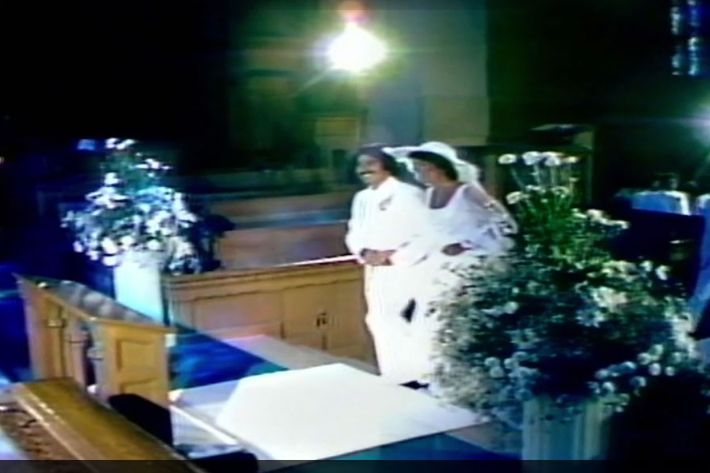 Before taking the stage, Kris, Kourtney, and Khloé are introduced by a woman who strokes the ego of every charitable celebrity harder than they ever could when she calls "celebrity philanthropy" an "incredibly powerful force." Following, she shows the video that features old footage of Robert Kardashian, including his wedding to Kris, that we're to believe Kourtney, Kim, and Khloé cut together themselves. With that said, I fast-forwarded through most of it because I don't have enough money to cover water damage on my computer caused by tears.
Kris does in fact speak, honoring her late husband and what he taught her about giving all one can. It's bittersweet to see her high regard for her ex-spouse, because net money she would never cry over Caitlyn like that. Like every scene leading up to this one, this scene was filmed on November 21, 2016.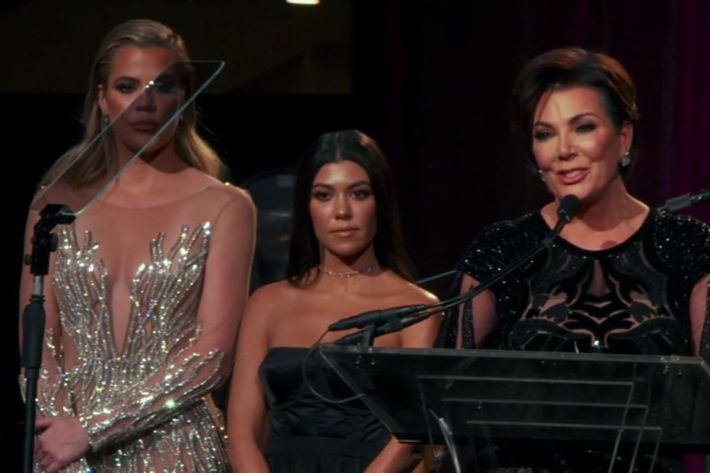 Scene 5:
After the Angel Ball storyline is finally put to bed, Khloé flies from New York City to Cleveland, Ohio, to be with her boyfriend, Tristan Thompson, for Thanksgiving. Khloé feels bad being away from Kim, but was given the okay by her sister to travel outside the state of California. Once she's there, and purely as an act of holiday kindness and not at all as one of opportunity and exposure, Tristan brings Khloé with him to a local church where they feed the less fortunate and show face in front of the congregation. Khloé and Tristan are both honored by the pastor, and Khloé tells local community members how much of a blessing being there is. This scene was filmed on November 22, 2016.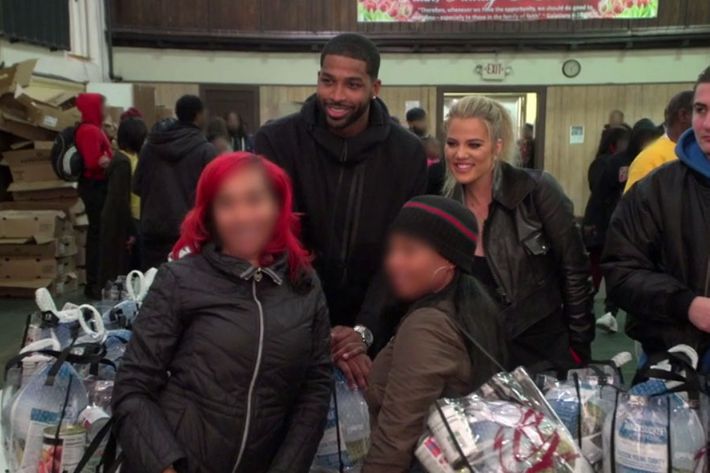 Scene 7:
Back in Calabasas, California, Kris Jenner makes a business call (i.e., chats with Corey Gamble) while Life of Kylie star Kylie Jenner plays on Snapchat. Interrupting Kris's call, the two play with the puppy filter and get some snaps out to the universe. And, as it turns out, Kris's call was less business and more of a plea for whoever was on the other line to purchase her the same tequila that Cindy Crawford drinks, stat. Kendall soon joins the mix, which is the perfect time for Kris to tell her mini-mogul daughters that their clothing line is going to be reviewed by Vogue. Kendall, the Vogue vet of the family, is super anxious, while Kylie just flexes her permanently puckered pout to show excitement. Kendall and Kylie also take time to muck up Kris's hair and re-create the spiked look she rocked in "Season 1." This scene was filmed on September 24, 2016.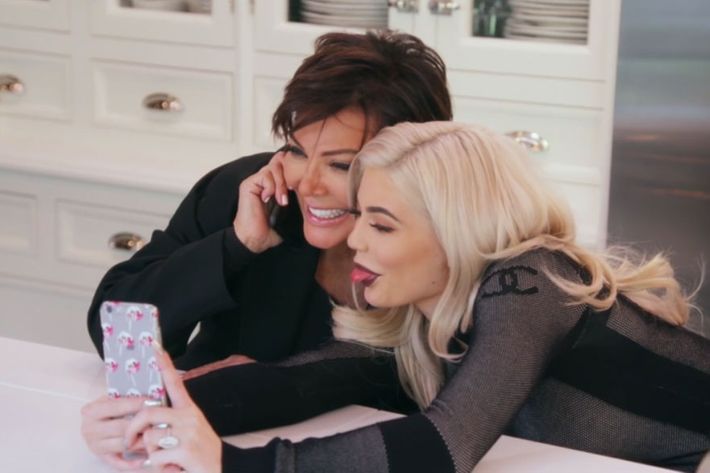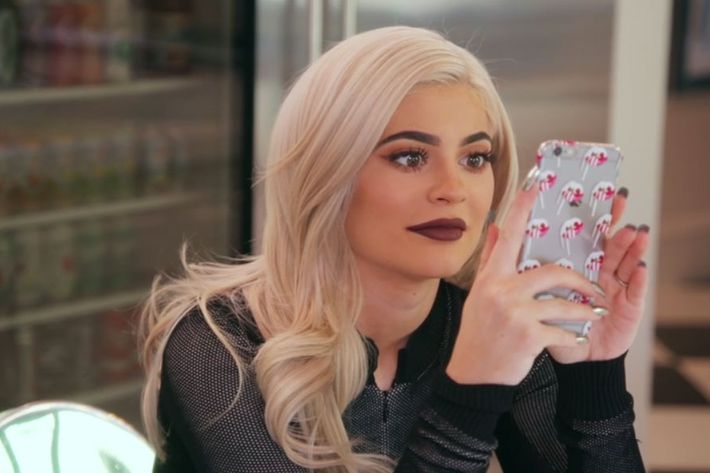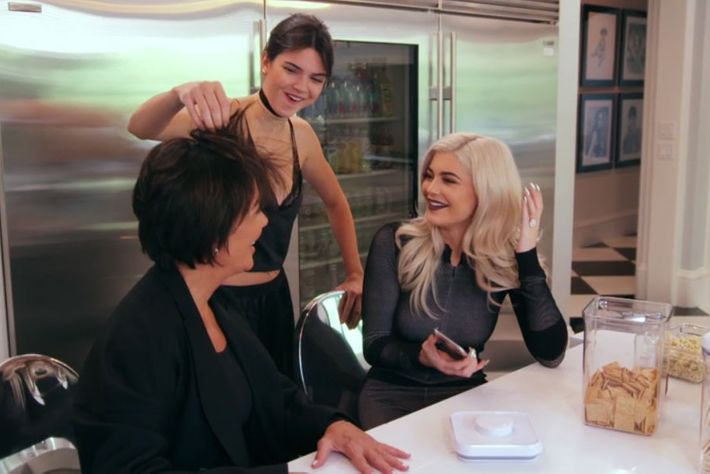 Scene 10:
Though Kris just told her children that their line will be reviewed by Vogue, Kendall and Kylie already seem to have a rack of clothes expertly placed in Kris's living room for them to review and paw over with faux anxiety. Yet again, Kylie is as cool as a pack of Kylighters and Kendall huffs and puffs in nervous bursts, wondering if this review could "tarnish" her modeling career. Kylie calms her sister down by fake crying, and Kendall asks her sister if anyone's ever told her she looks like a Bratz doll. Like the Scene 7, this one was filmed on September 24, 2016.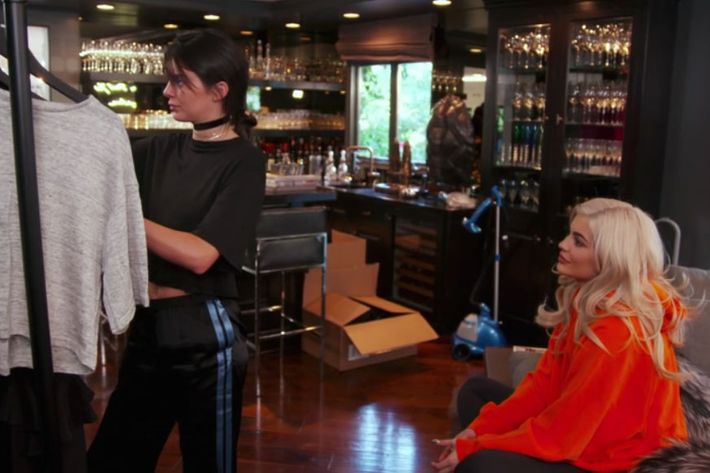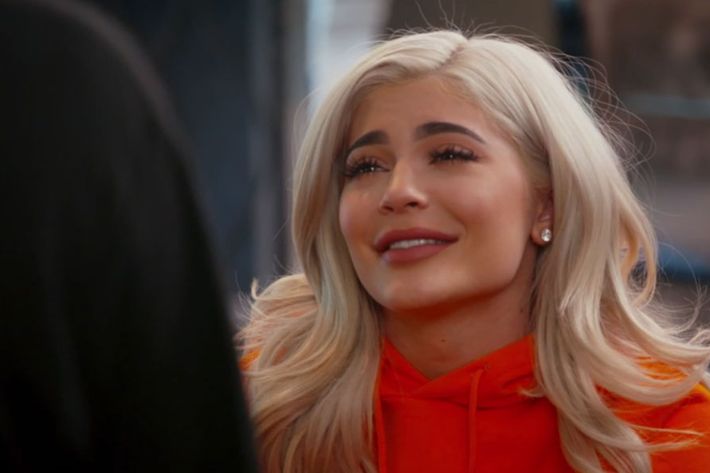 Scene 13:
In New York City, Kendall and Kylie prepare to show their line to Vogue's Nicole Phelps for review. Kendall, dressed like a high-end paper boy, doesn't know how to carry herself because she's used to being the face of Vogue, not being judged by them. I would assume Kendall's — and Kylie's — nerves were on level 10 because Vogue typically reviews lines like Givenchy and Louis Vuitton, not collections from PacSun employees.
Sadly, the girls don't seem to know how to answer the simplest of questions, like what their style is or the demographic of the brand. They say their style is "super cool, comfortable and simple" and that their brand does skew toward a younger demographic but "everyone" can wear the line. To really hit the nail over the head, they tell Nicole that the two of them used to be California girls but now they've evolved. What that evolution is, we don't know.
Following the walk-through of garments, Nicole requests to see their old collection and whispers to an assistant, "I want to see the evolution." Same, Sis. Kendall and Kylie both changed outfits multiple times during this scene, probably to show off how many simple looks they could wear in one day! This scene was filmed on September 7, 2016.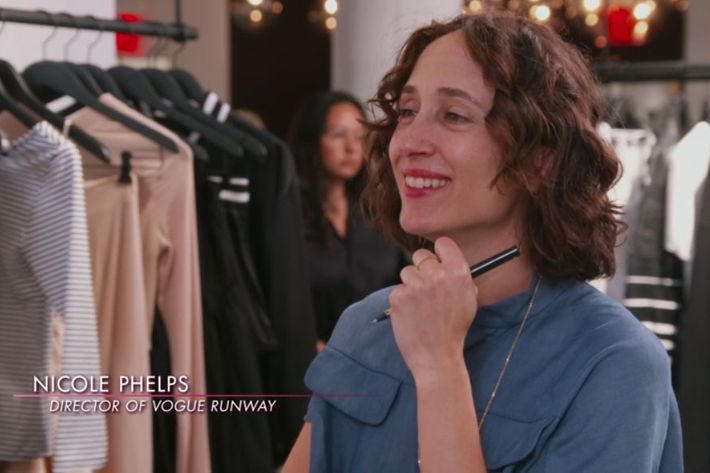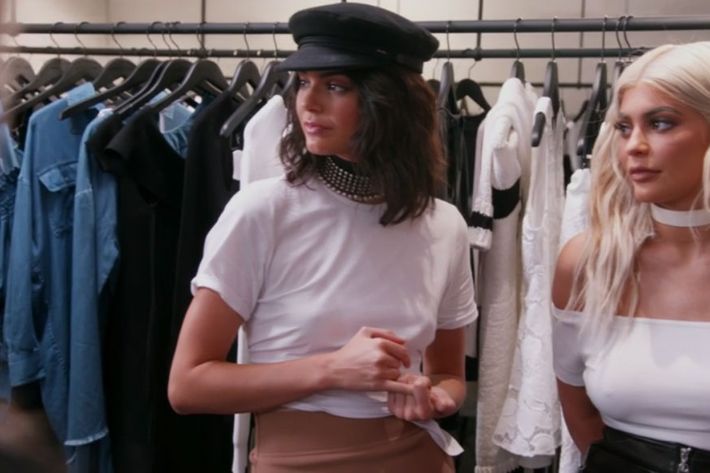 Scene 14:
Khloé Kardashian, health and wellness guru of Southern California, films a fitness project for protein shakes in an '80s-inspired workout ensemble. Unfortunately, we have to listen to Khloé tell the camera why she loves fitness shakes before getting to the real drama of her telling off Everybody's Favorite Best Friend, Malika, about her absentee behavior now that she's got a boyfriend — Ronnie from The Jersey Shore, whom she met on another E! Reality show, Famously Single. Khloé claims Malika hasn't been picking up her phone calls, and Malika tells Khloé that sometimes "priorities" have to change, which Khloé should know a lot about after practically moving to Cleveland to be with Tristan. Rightfully, Khloé thinks this is an unfair comparison because Malika is still involved in her life, citing group trips to Mexico as an example. They have trouble seeing eye to eye, so they fight over who has actually changed since being in a committed relationship, and the scene ends with Malika telling Khloé to "shut up," as she storms out of the room to presumably get more plastic surgery. This scene was filmed on December 14, 2016.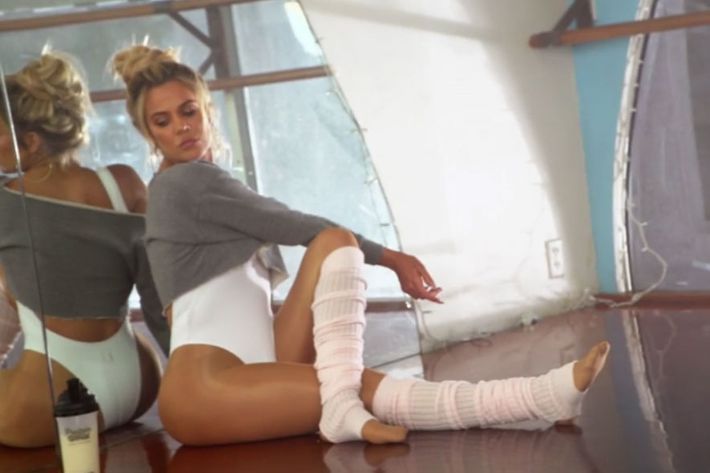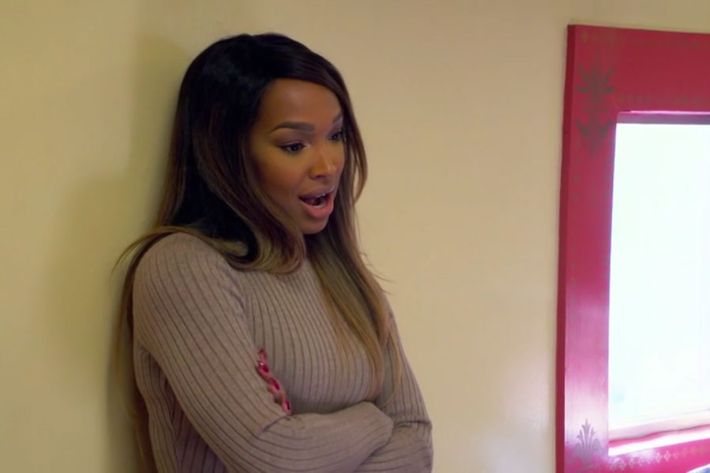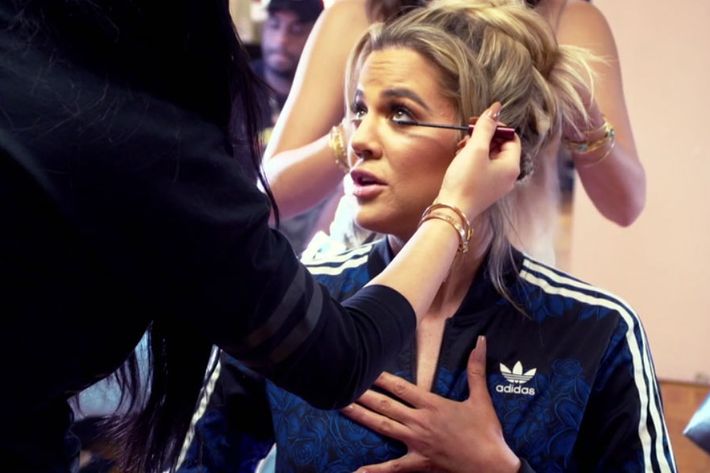 Scene 17:
After their explosive fight at Khloé's job, EFBF Malika shows up "unannounced" at Khloé's home to hash out their differences. We're to believe that the last time the two friends spoke was during their fight in Scene 14. Malika and Khloé sit down for a heart-to-heart, and through smiles, Khloé asks Malika what's up with all of the #drama. Malika explains that she's felt some distance, both physically and emotionally, and doesn't want to disrupt her happiness. Khloé defends herself, claiming to be even more available when she's out of town, since that's when she has more free time. While talking, Malika breaks down in tears and says she misses her best friend, especially now because she and her boyfriend Ronnie have broken up. Malika still can't seem to keep the tears from leaking out of her second face, which floors Khloé. Probably because this scene was filmed on March 1, 2017, months after their fight in Scene 14 and at least two months after Malika and Ronnie broke up. Plus, Malika was with Khloé working out before she came knocking on her door "out of the blue."
After Khloé and Malika "mend" their broken friendship, Khloé uses her interview to wonder aloud whether Malika's tears may have something to do with being embarrassed about dating Ronnie from The Jersey Shore.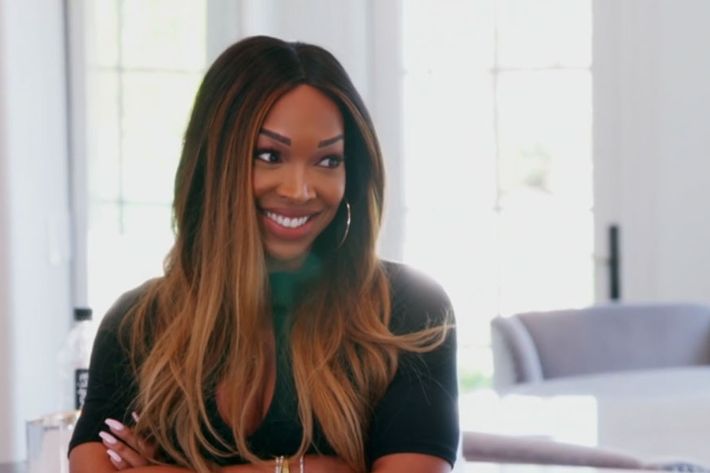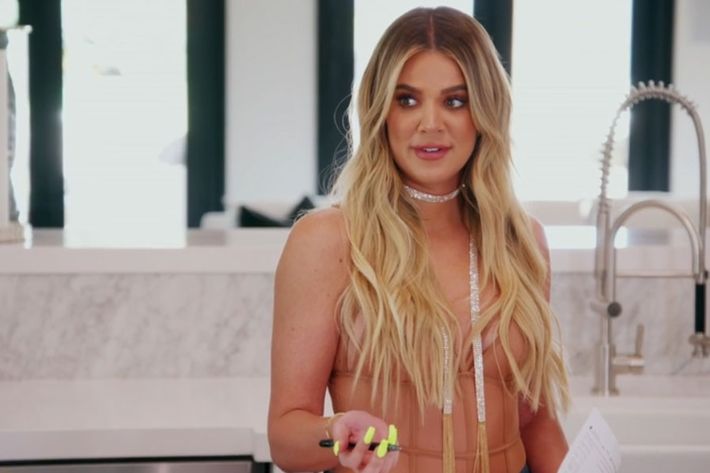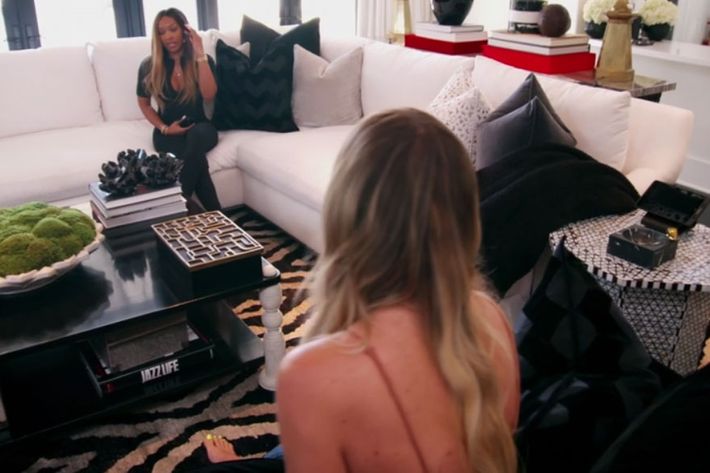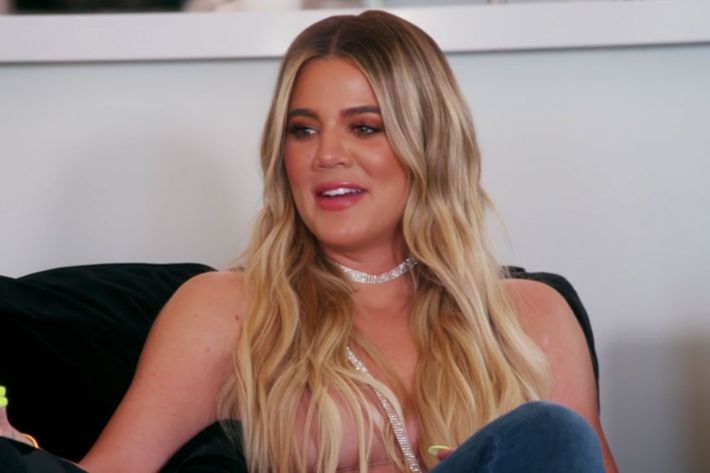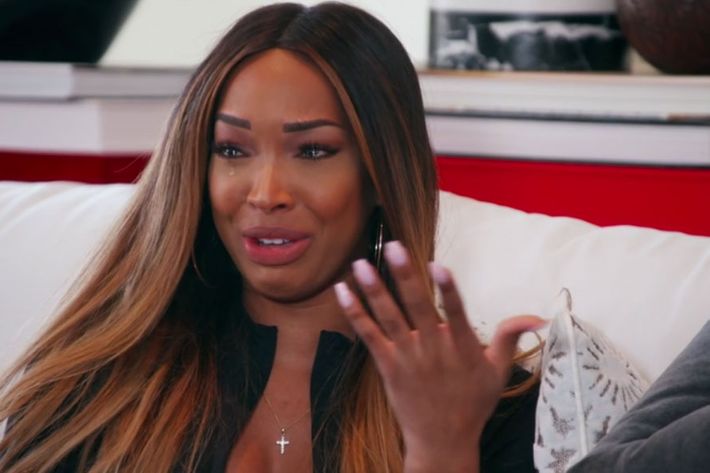 Scene 18:
On set, fashion maven and notorious dum-dum Kendall Jenner models with Will.I.Am's BUTTON headphones. Kris is also around, taking selfies with André Leon Talley and most likely asking if people like her new hairstyle. After Kendall and her baby face pose for their lives, Kris corners her child to show her the Vogue review. Kristen Jenner is beside herself with excitement, trying to explain to Kendall that the reviews never get sent out this quickly, proving to herself that this is ~*special*~. What Kris fails to tell Kendall is that this "review" was more of an "I physically laid eyes on the collection" blurb about the pieces that ran the same day Nicole met with the girls. Still, Kris tries to talk through everything as Kendall reads, which makes her shush her own mom. If only she were this concentrated when she read the Pepsi script — then she might have gotten a spin-off show just like her sister did. This scene was filmed on September 10, 2016.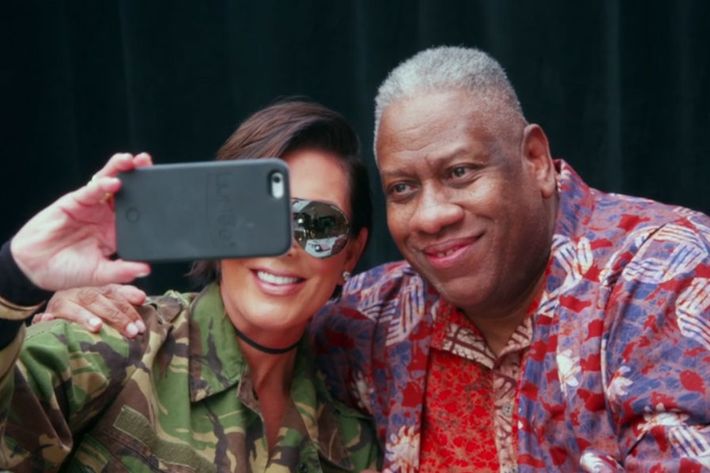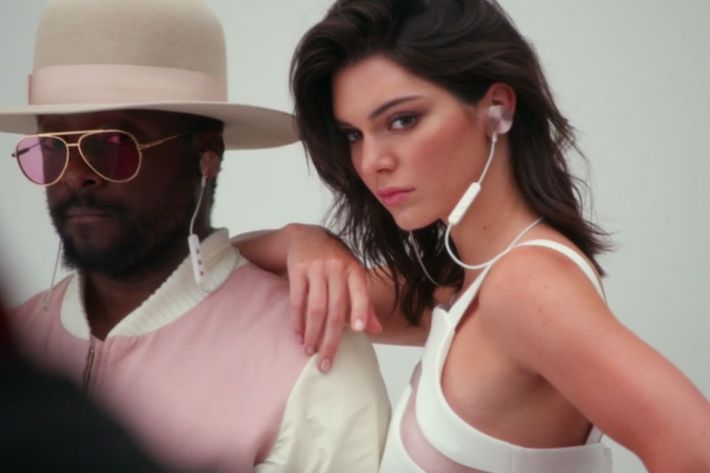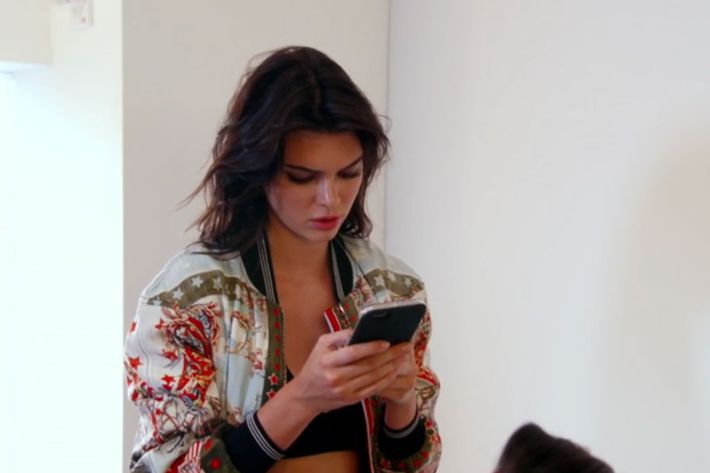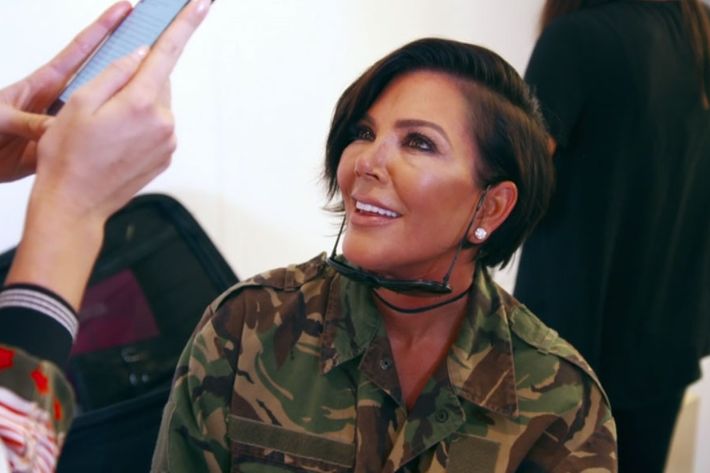 It's been real, dolls. Remember to stay present and keep an eye out on this space for yet another #KUWTKE recap of Keeping Up With Nicole Phelps. #Ronnie