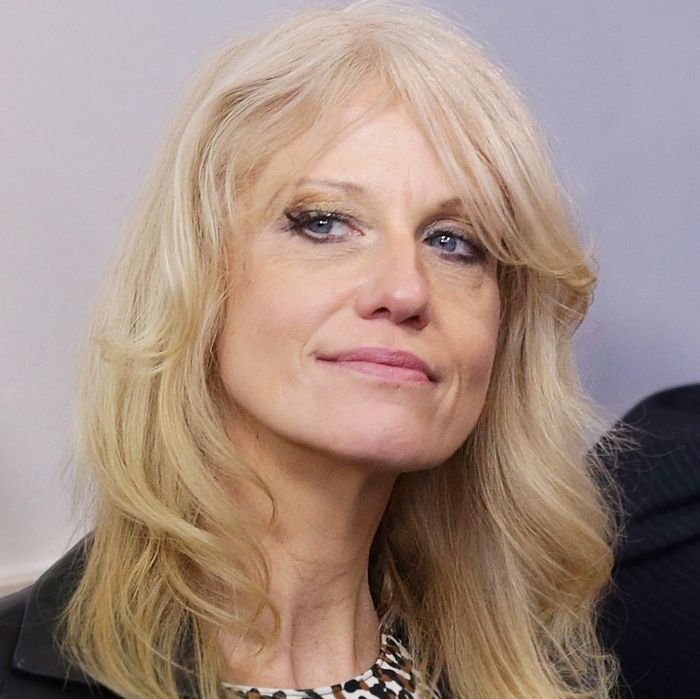 Photo: Alex Wong/Getty Images
Recent financial filings by Kellyanne Conway reveal that she worked as a consultant for the Center for Medical Progress, the group responsible for the "undercover" Planned Parenthood videos released in 2015.
In the videos, CMP's David Daleiden and Sandra Merritt represented themselves as employees of a biotech firm interested in purchasing fetal tissue from Planned Parenthood for research. Daleiden and Merritt are currently up against 15 felony charges in California for using false identities and recording conversations without the participants' consent. The videos fanned the flames of anti-abortion advocates in states like Texas, where officials attempted to block Medicaid funding for Planned Parenthood.
Although Texas lost that battle, the war is hardly over. On Thursday, the Senate voted to repeal the Obama administration's rule on Title X that would prevent states from defunding health-care providers that also offer abortion. Vice-President Mike Pence cast the tie-breaking vote to overturn the rule.
According to the rest of the filings, Conway also worked for the NRA, the American Conservative Union, Citizens United, Center for Security Policy, and assorted conservative groups.
Click here to watch a supercut of the baffling statements Conway has made over the years about abortion.