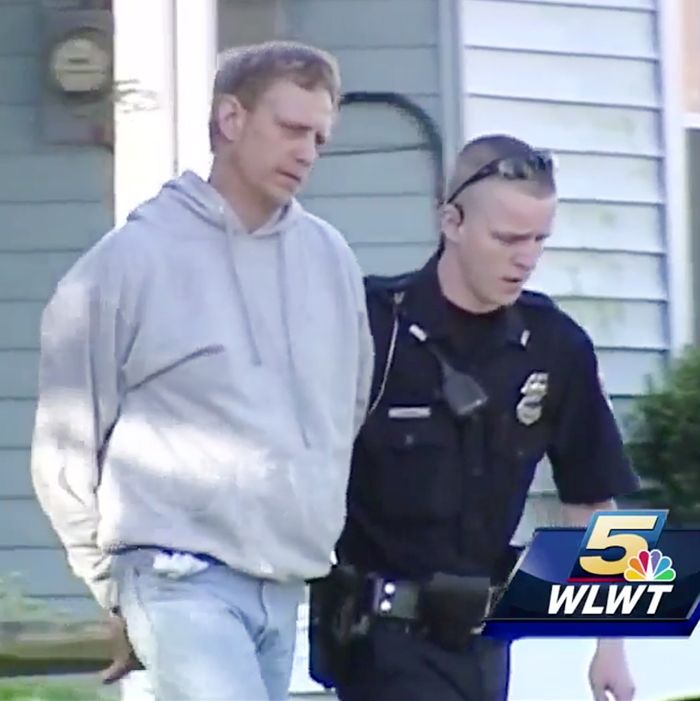 Dennis Dunn being taken into custody by police.
Photo: Courtesy of WLWT
In a chilling story out of Ohio, a missing woman was found in a pit in the ground of her neighbor's shed early Wednesday morning.
The 30-year-old woman, who remains anonymous, is reportedly epileptic and was having a seizure when rescued. Her mother had initially called her in missing at midnight — by 2 a.m., the sound of screaming led police to neighbor Dennis Dunn's house, where they made a harrowing discovery.
"She was in a pit that had been dug in the floor of the shed, and wood had been placed over the top of the pit, and heavy objects placed on top the wood to prevent her escape," Blanchester Police Chief Scott Reinbolt told WLWT.
Dunn's criminal history mostly consists of drug-related offenses, though Reinbolt said that a few weeks ago "he was hearing voices, he's out in his front lawn with a gun in his hand."
Dunn turned himself over to police at eight that morning and faces one charge of kidnapping.