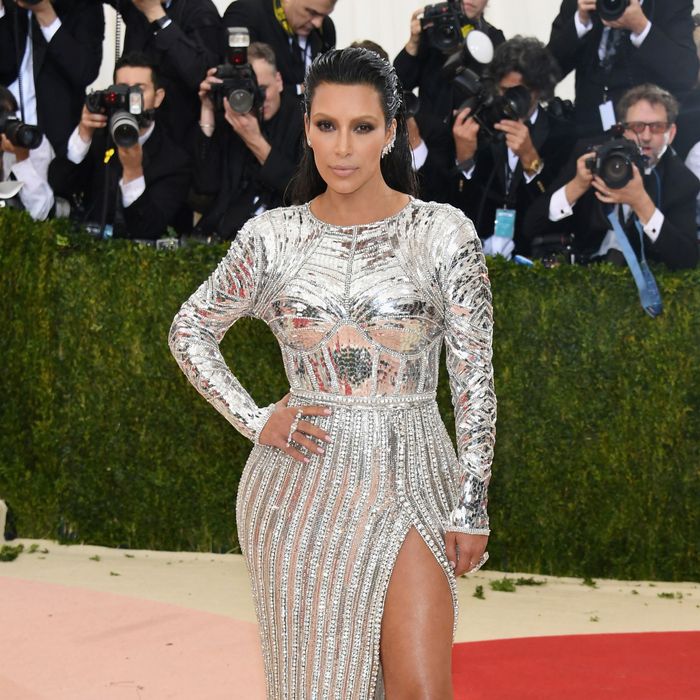 Kim Kardashian at last year's Met Gala.
Photo: 2016 Getty Images
Less than two weeks out from fashion's Big Night (the Met Gala), it's time to choose an on-theme dress, arrange an elaborate headpiece, and, if you're Kim Kardashian, get the flu.
Proving the hypothesis that night tweeting is, in fact, never a good idea, Kardashian tweeted about the aesthetic benefits of influenza.
Which led the Twittersphere to draw the natural connection to The Devil Wears Prada's Emily.
Flu or no flu, the Rei Kawakubo theme is sure to be great fodder for a KimYe couples costume so long as they don't dress like a microbe.