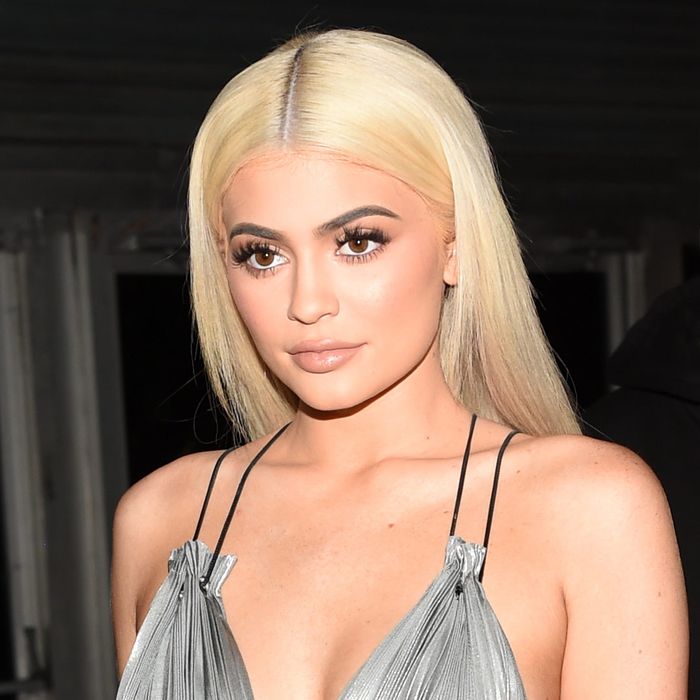 Kylie Jenner.
Photo: Billy Farrell/BFA.com
Kylie Jenner may have earned her high-school diploma back in 2015, but the youngest of the Kardashian-Jenner family never got to experience one of the cornerstone events of many a teenager's life: prom. Perhaps that's why Jenner crashed a high-school prom in Sacramento on Saturday, to the surprise of everyone in attendance.
Jenner showed up to Rio Americano High School's prom as the date of none other than junior student Albert Ochoa, multiple outlets reported. Though, she didn't show up without a friend. Jordyn Woods, a model and one of Jenner's close friends, was also in attendance (though it's unclear if she was there to keep Jenner company or if she went as a date for another teen). Either way, Jenner's appearance caused quite the stir on social media:
Ochoa was out of a date weeks prior to the prom. He'd asked a girl — only to be rejected. A girl at Rio Americano turned down Ochoa because he was the brother of her friend (which, we can presume was an embarrassing situation in her eyes), according to E! News. Jenner's crew apparently found out about Ochoa after fliers went up around the school and on social media announcing that he was looking for a date, a student told the Sacramento Bee.

That Ochoa, who weeks earlier was in a desperate search for a date, actually ended up spending his junior prom with Kylie Jenner is likely going to make for quite the bragging rights (and hopefully make it easier for him to find a date next year). And, hey, the kid will likely end up on an episode of Keeping Up With the Kardashians. Videographers for the show were conveniently in tow for the evening.