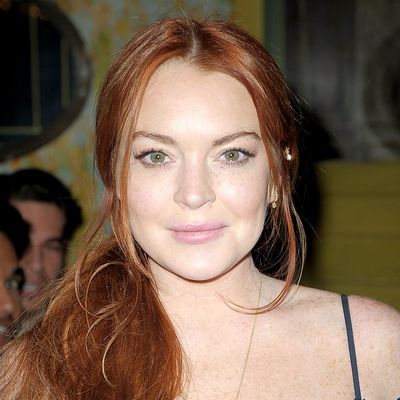 Lindsay Lohan.
Photo: Chance Yeh/Getty Images
Mean Girls star and aspiring foreign diplomat Lindsay Lohan was spotted surfing in a burkini during a beach vacation in Thailand, according to an exclusive photo shoot in the Daily Mail.
The burkini was invented in 2004 as sportswear that would allow Muslim women to uphold Islamic modesty traditions, although designer Aheda Zanetti has said she has sold the product to many non-Muslims as well. Lohan hasn't officially converted to Islam, but she has embraced it more and more recently.
While Lindsay's recent Instagrams show her wearing a standard one-piece, she apparently felt that this particular day's beach outing called for more modest attire. As the Daily Mail points out: "It was a novel new look for the star especially as the main religion practiced in Thailand is Buddhism."