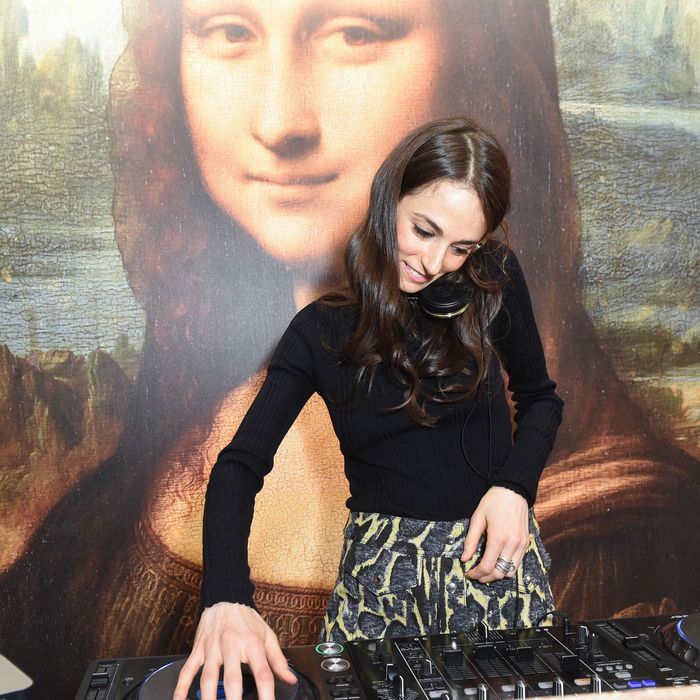 DJ Gillian Sagansky at Louis Vuitton's "Masters" launch party.
Photo: Joe Schildhorn/BFA.com/Joe Schildhorn/BFA.com
Last night, Louis Vuitton hosted a cocktail party to launch a new pop-up store in New York dedicated to the brand's "Masters" collaboration with artist Jeff Koons, featuring a new line of purses, scarves, and accessories made with prints of classical paintings. W Magazine editor-in-chief Stefano Tonchi and Louis Vuitton Americas CEO Lanessa Elrod welcomed art and fashion insiders including designer Indré Rockefeller, art director David Maupin, and fashion blogger Lainy Hedaya, who enjoyed drinks and hors d'oeuvres while viewing the collection.
The pop-up at 655 Madison Avenue is an art installation, reimagining iconic works by Vincent Van Gogh, Titian, Leonardo da Vinci, Peter Paul Rubens, and Jean-Honoré Fragonard as both accessories and store displays. Van Gogh's Wheatfield with Cypresses painting is printed on one leather bag with sky-blue detailing; his name appears on the purse in shiny metallic lettering designed by Koons, with the signature LV logo.
The store's design and the collaboration continue Koons's affinity for reflective elements and his effort to promote more appreciation of classical artwork. Similar to his 2013 "Gazing Ball" series, in which he placed shiny metal balls in front of paintings like Édouard Manet's The Luncheon on the Grass, presenting viewers with their own reflections as they gaze into a work of the past, Koons pinned names of featured artists — the "Old Masters" — in big reflective gold-and-silver metallic letters on the purses printed with their respective paintings. "I would hope that when somebody walks down the street with this, that what they're doing is, they're really celebrating humanity," Koons said.
Items from the collection cost up to $4,000 and are now available in select Louis Vuitton stores. Click ahead to see photos from the party.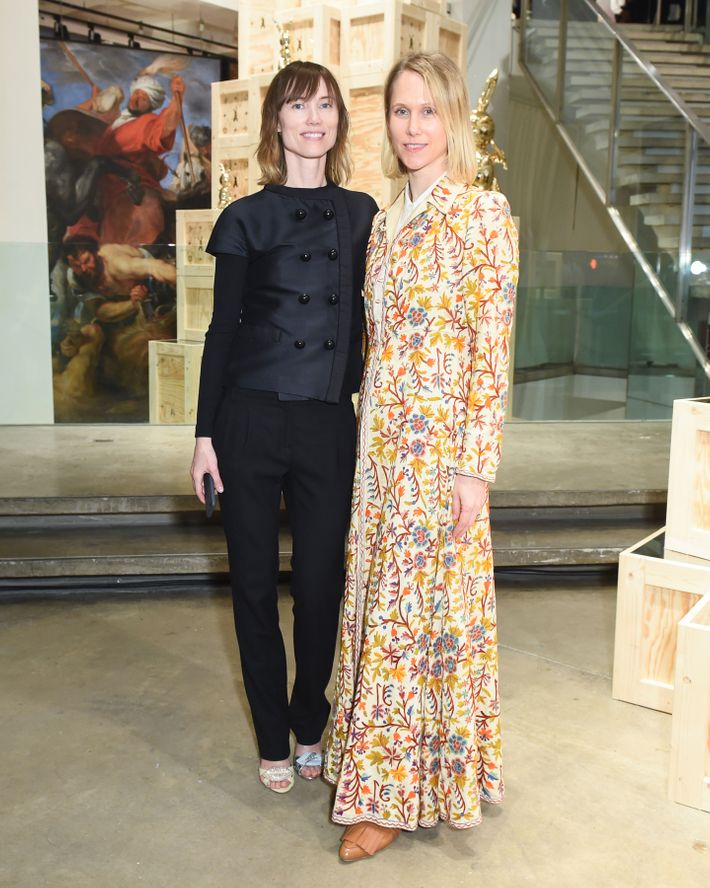 Anya Ziourova, Indré Rockefeller.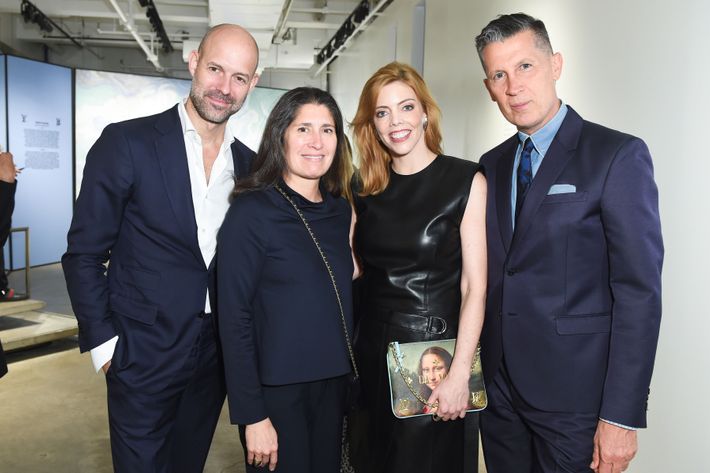 Chris Mitchell, Pilar Guzmán, Lanessa Elrod, Stefano Tonchi.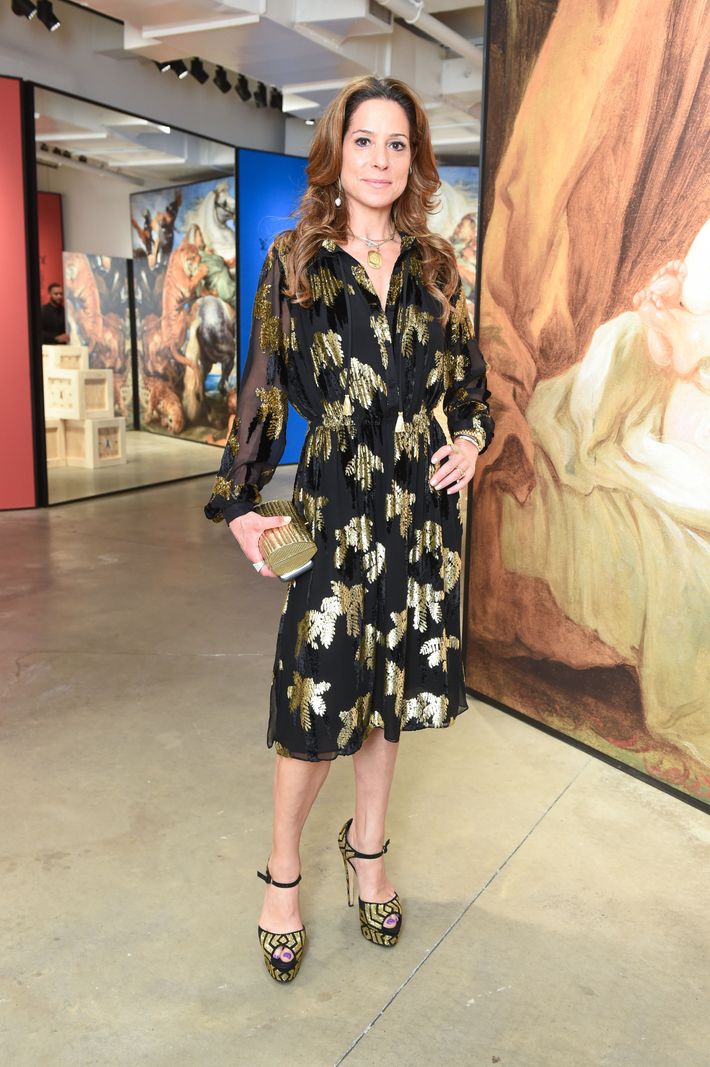 Pippa Cohen.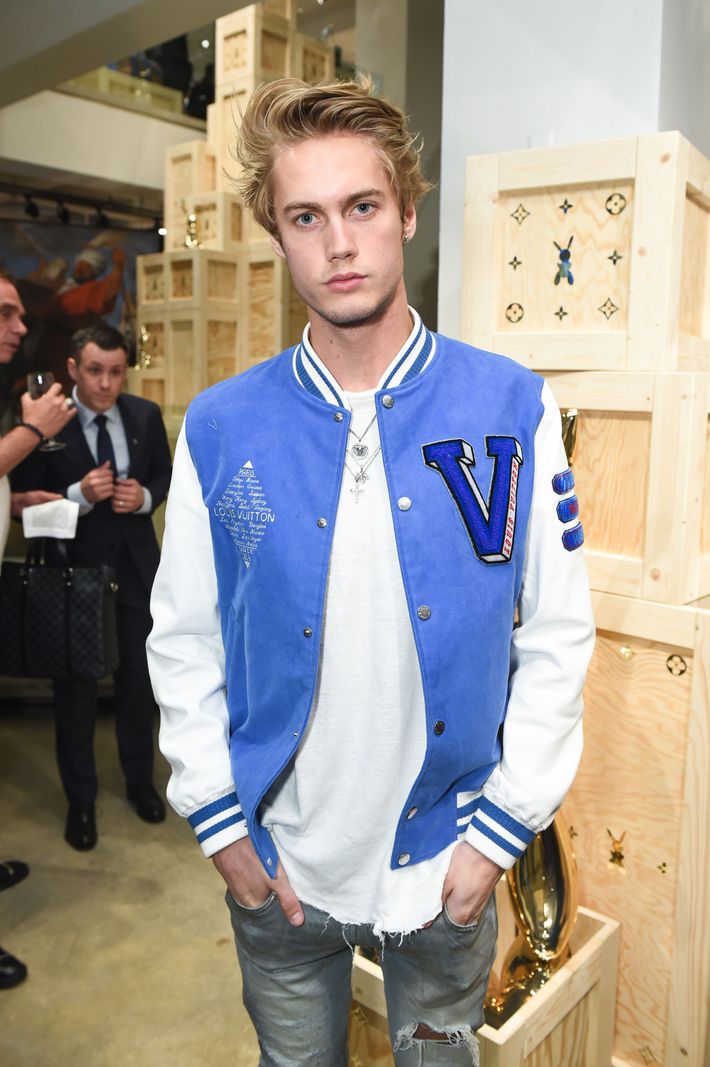 Neels Visser.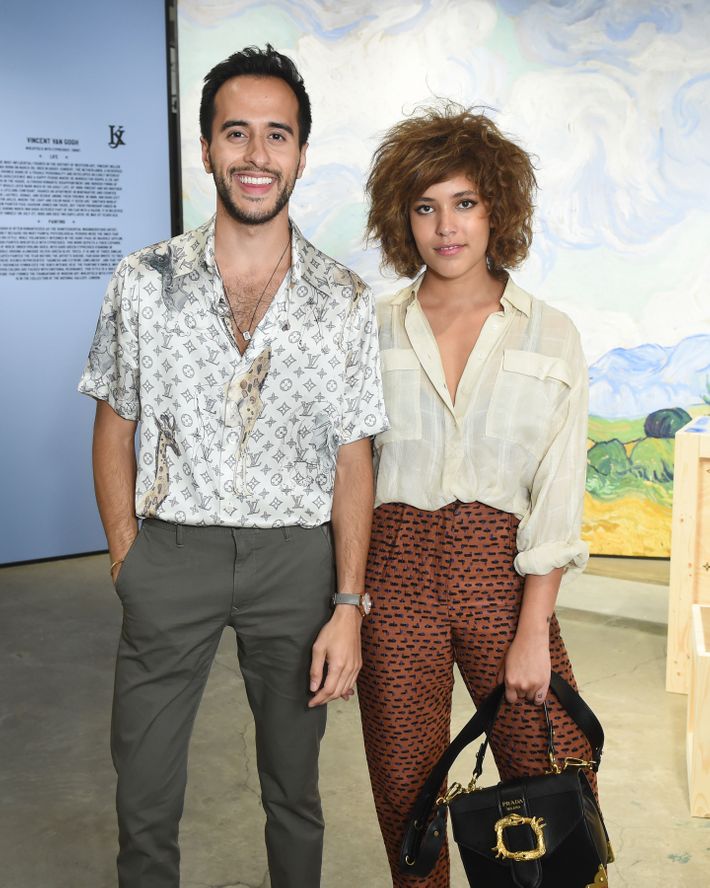 Moti Ankari, Christina Caradona.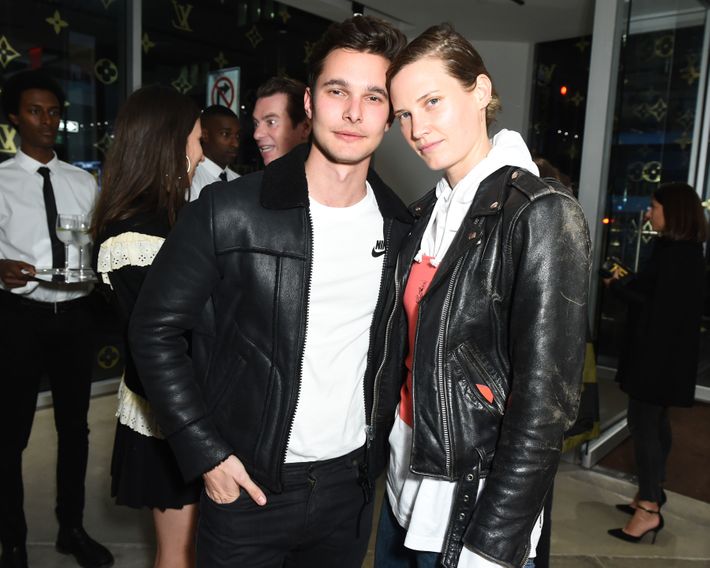 Dorian Grinspan.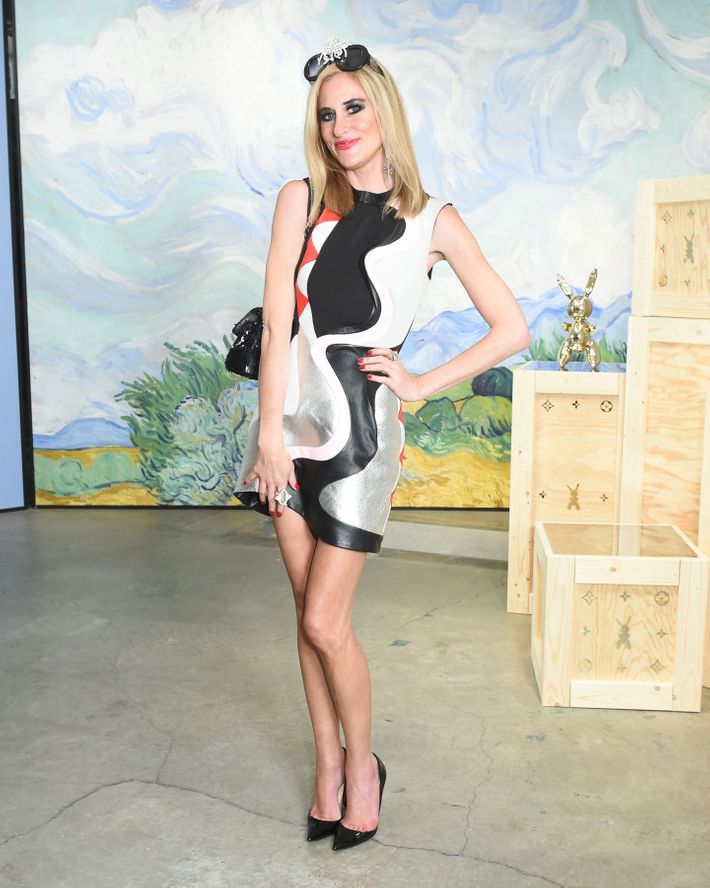 Stacy Engman.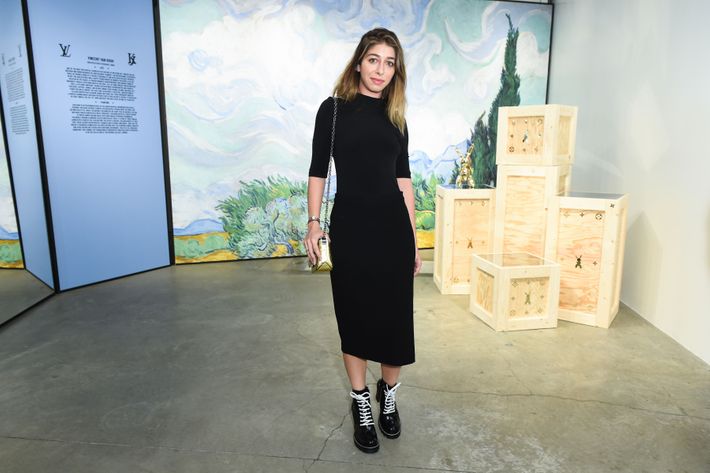 Stephanie Mark.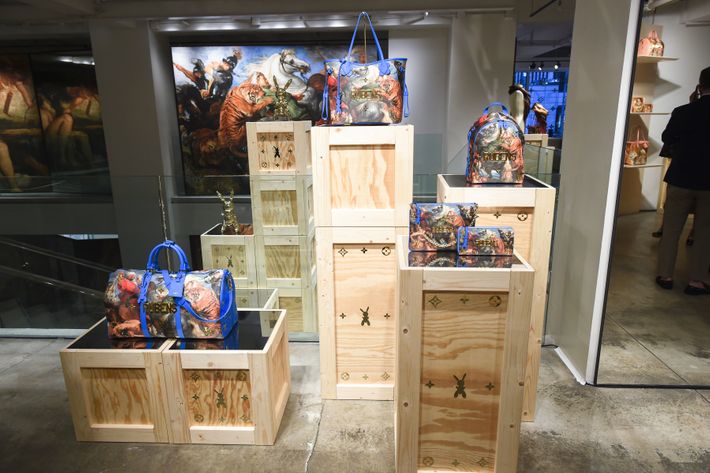 "Rubens" from the collection.