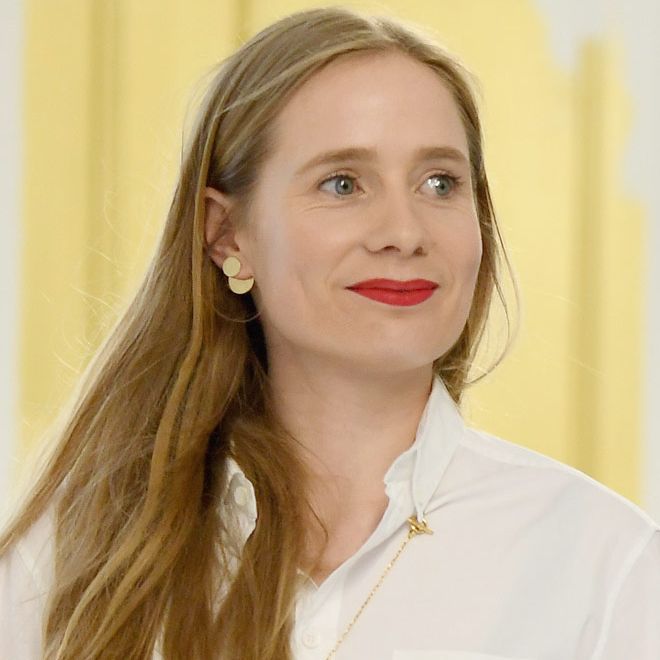 Lucie and Luke Meier.
Photo: Getty Images
Jil Sander has hired a husband-and-wife design team to replace departed designer Rodolfo Paglialunga. Women's Wear Daily reports that widely rumored candidates Luke and Lucie Meier are taking over the position. Lucie Meier is a high-fashion veteran, with stints at Dior, Balenciaga, and Louis Vuitton, while Luke comes from the world of streetwear, having founded the label OAMC. The two will work on both men's and women's collections and will present co-ed runway shows on the women's calendar.
"We care a lot about reality," Luke Meier said of the couple's vision for the house. "The pieces live in the real world. It's not only about image, it's about honest clothes." And CEO Alessandra Bettari promised "clothes that work not only on skinny models but on all different body types," which would certainly be a welcome sight at Fashion Week.